House of Stone (2018)
By Novuyo Rosa Tshuma
Published by Atlanta Books: London
EBook ISBN: 978 178649 317 0
HOUSE OF STONE is Novuyo Tshuma's award-winning debut novel.
The book is about a quest for lost identity.
Zamani, the protagonist, is an unstable young man who desperately wants to belong.
With no story of his own, Zamani latches on the Mlambos ­— a family living in the main house — in an attempt to replace Bukhosi, their son, who has gone missing, supposedly taken by the police at a Mthwakazi meeting.
In-between bouts of mania and depression, Zamani uses whatever means necessary to knit himself into the Mlambo's family tree, from umvimbo (juju), alcohol, manipulation and any form of trickery to appropriate their history to make it 'his-story'.
As I read the text I became disappointed.
There is something depressing about Zimbabwean literature and generally African art.
It's gloom with no happy ever after, as if there is no chance of hope for the continent.
A closer look will reveal a publishing house's ideology, mostly European-manned with African writers complicit in this self-denigration; I suppose it is how to clinch those elusive awards.
Award-winners and best-sellers are often those that sell a grim picture of black-on-black violence and sadism.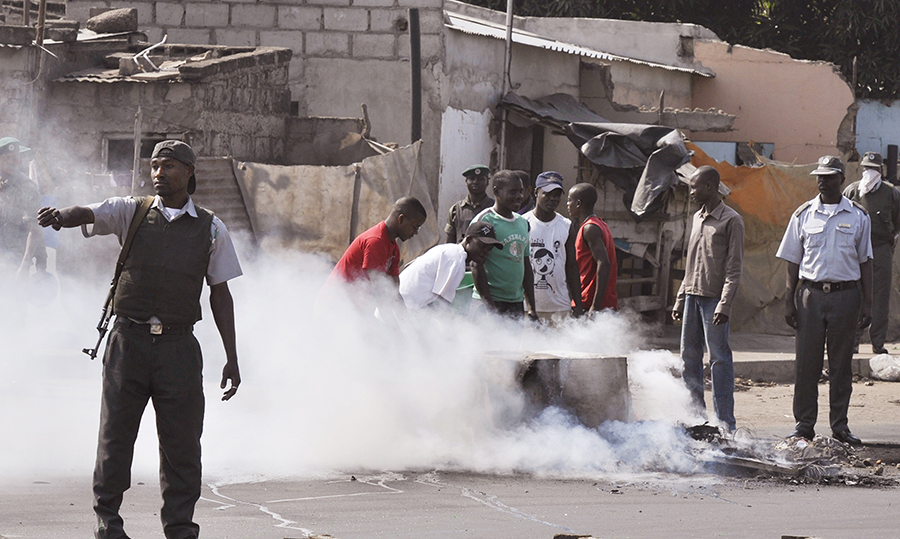 Art, in whatever form, is never neutral as Ngugi wa Thiong'o says, it is trying to persuade us, to make us view not only a certain kind of reality, but also from a certain angle of vision often, though perhaps unconsciously, on behalf of a certain class, race or nation.
Authentic African art that sells in European markets must be child-like with stick figures with similarities to prehistorical cave\rock paintings.
Similarly in writing authentic African literature is about civil wars, child soldiers, tribes pitted against one another, soldiers cutting open pregnant women and ripping the babies out and animal-like sexual intercourse.
Poverty does bring out the worst in human beings, a depravity that is not a respecter of race, yet interestingly, a Google search of the world's most evil serial killers are mostly white men.
After the liberation struggle in Zimbabwe, publishing houses like Weaver Press would encourage writers like Shimmer Chinodya's Harvest of Thorns to write the ugly side of the war, the internal brutalities and disillusionment while Europe was sanitising their history.
Back to the book, Zamani paints a grim picture of Zimbabwe that has never known peace from the arrival of Rhodes to the black government.
Zamani, though a psychopath preying on the weakness of those around him, is intelligent and well read.
He spends his time in the national archives and this is a ploy by the author to give him authenticity even though he is a madman.
Yet he misses the colonial mischief of how whites pitted blacks against each other, fuelling past grievances as they did in Angola and Rwanda much to their demise.
Zamani totally missed 'Hondo yemadzviti' when the Shona were forced to live on hilltops to protect their women and livestock from the Ndebele raiders.
According to Palmer, a Rhodesian historian, Matabeleland was invaded on the premise of protecting the Shona from the Ndebele.
"We have the excuse for a row over murdered women and children now, and getting Matabeleland open would give us a tremendous lift in shares and everything else," wrote Starr Jameson to the BSAC Cape secretary Rutherford Harris.
Instead, Tshuma, under Atlanta Books, falls into the same pitfall as she softens the intimidation force of the Rhodesians on the majority and concentrates on the reaction of the nationalists and locals to its terror.
She mischievously, or perhaps at the instigation of her publishers, writes about the police shamboking the people at independence:
"The police, overcome by fear, slipped into animated violence like a second skin; they began thwacking the people with their batons, and the people wailed, so that their independence brimmed over into the night in a collective howl."
The mischief is that at independence in 1980, the police was white and her not mentioning it insinuates that they were black policemen.
The book reads like a prescribed narrative where the guerilla named Spear-the-blood must speak in broken English even though most people in the text are supposedly illiterate.
It is assumed the protagonist is Ndebele and living in a Ndebele community, therefore the author is merely using English as a medium for their international audience.
There is therefore no need to intentionally make Spear-the-blood speak broken English as he would naturally not be speaking broken Ndebele.
This, therefore, means it is intentional on the writer's part to make the freedom fighter an illiterate brute who forcibly conscripts young village boys to war.
According to Doris Lessing's The Grass Is Singing, most white settlers who were willing to 'brave the wild' were mostly failures in their home countries or illiterate.
They could speak in English because it was their native tongue and it is often mistaken for literacy and wisdom since English is often considered a measure of intelligence.
Yet it is on record that a lot of young people were turned away from guerilla recruitment because they were too young and some eager ones confessed to lying about their age.
The Rhodesian army would later also forcibly conscript young boys (black and white) during their call ups.
David Coltart was reportedly turned away from joining the war because he was too young in his zeal to join the Rhodesian forces.
He was only admitted after his guardian intervened.
White publishing houses want to make the world believe that we did not want to fight for our land, that we were forced by the ideologies and eccentrics of Chairman Mao.
This is the danger of a single story.