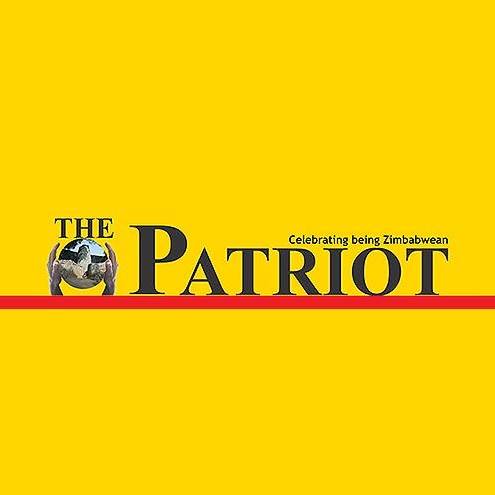 It looks like the Catholic Bishops are back again to their notorious habit of meddling in the internal affairs of Zimbabwe on the eve of general elections.
Speaking to a local daily this week, the new secretary-general of the Zimbabwe Catholic Bishops Conference Fr Tryvis Moyo seemed to be encouraging the rejection of the results of the impending harmonised general elections
The authority which gives him the right for such utterances remains questionable.
Fr Tryvis claims that the 'low-level' talks on electoral reforms that have been going on so far have not involved 'critical players'.
It is reference to 'critical payers' which remains mysterious.
But if we hazard to guess, we might like to think he is referring to our colonial master, the British, or their proxy Nelson Chamisa.
Let us  leave the man of the cloth in no doubt at all.
To begin with, we must remind the Bishop that we were last at Lancaster House  in December 1979, where the British grudgingly acceded to one-person-one vote and independence to Zimbabwe.
We would like to emphasise that, that was the last time the British would be 'critical players' in the politics of a sovereign Zimbabwe.
Critical dialogue at a national  is expected to be a function of  POLAD.
POLAD is a grouping of political leaders which reduces all the actors to the same level.
Leaders of all the political parties that took part in the last harmonised elections were invited.
This, believe it or not, includes the leader of CCC, who led the MDC at that time.
But for reasons best known to himself and perhaps his handlers, he wants 'secret' talks with President Mnangagwa.
And the Catholic bishops also, for reasons best known to themselves, believe he is a 'critical' player and leaders from POLAD are 'low-level'.
The dangerous perception is , unfortunately, a misguided entry point into Zimbabwean politics.
Another route open for dialogue in a democratic state like Zimbabwe is Parliament .
And CCC has some representatives who include the loquacious lawyer by the name of Tendai Biti.
In his misguided fight in the CCC corner Fr Tryvis argues that political parties do not have equal access to voters.
However, facts on the ground prove otherwise.
It is worth noting that it is the individual party machinery that determines the extent to which campaigners access voters.
There is freedom of movement in Zimbabwe and every political party can campaign in any corner of the country.
Political parties develop their own campaign strategies designed to woo as many voters as possible.
Needless to point out that CCC, the apparent favourite of the Catholic clerics, is very viral on social media.
We know the Catholic clerics have a history of meddling in our politics and it is because they don't want ZANU PF to win. This is a political party whose nationalistic sentiments they have always hated.
And they have information about the mood of the electorate already.
Since they are convinced ZANU PF is going to win they have already started to tune the world to accept the characteristic 'dispute' from CCC.
They have done this before by issuing their so-called toxic pastoral letters on the eve of general elections. Catholics have done a number of commendable things, but all their good deeds are overshadowed by their record of evil deeds.
We may forgive them but we will never forget, as the Catholics once more delve into the internal affairs of our sovereign State. 
We will never forget that Father Andrew Hartmann, a Catholic, was the Chaplain of the Pioneer Column which forcibly occupied Zimbabwe.
We will never forget that Fr Biehler, a Catholic priest at Chishawasha, recommended  the extermination of blacks  to settler-authorities.
We will never forget Fr Richartz, another Catholic priest, who blessed the killers of Sekuru Kaguvi before baptising him with an insulting English name – Dismas.
The list could go on and on.
So we say to the  Catholic clerics, Fr Tryvis Moyo in particular, please give us a break.