Make the Right Choice
By Dr Thomas Muyombo
Published by Merck Foundation (2020)
WITH more than half of the world's population still not vaccinated, COVID-19 is still a threat to humanity.
Since its outbreak, COVID-19 is not only changing the world outlook but has managed to disrupt people's lives.
Not only have children faced disruptions in their education, the pandemic has also affected them socially and economically.
For children in developing and least developed countries, the damage is severe.
In one of its data hub, UNICEF highlights that the global socio-economic crisis caused by the pandemic could push 142 million more children poor households status in developing countries.
These alarming statistics, therefore, push for right choices to be made in formulating mitigatory policies that must result in the improvement of children's lives and wellbeing.
Talking about making right choices is the subject of the book under review this week.
A product of Merck Foundation and written by Dr Thomas Muyombo, the book is a perfect piece of literature suitable for children.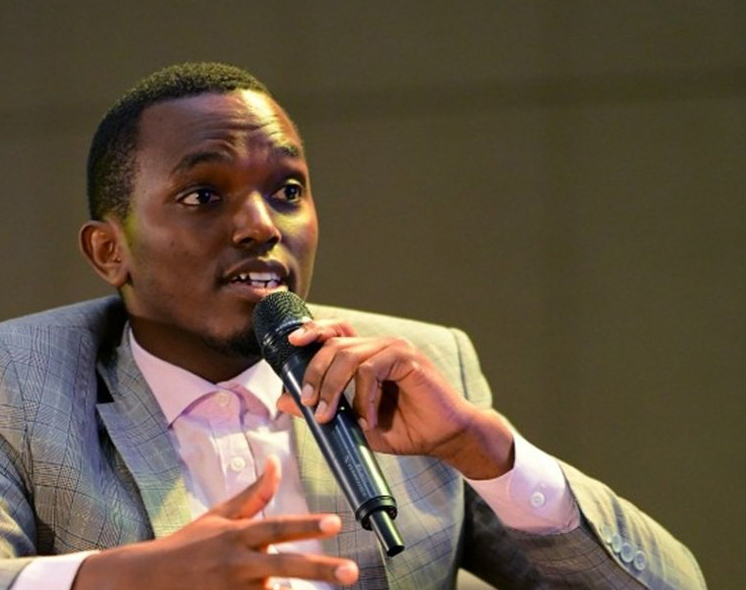 The book carries with it the title Make the Right Choice and is written with the idea of involving children in the COVID-19 narrative.
With the aid of illustrations, Make the Right Choice is also a book that reminds children of their participation and contribution in tackling the pandemic.
With more than a year after the COVID-19 outbreak having been classified as a pandemic, new variants continue to emerge, therefore one can conclude that it is still a threat to humanity.
Mutation of the virus can lead to it being more infectious.
In Make the Right Choice, Muyombo writes a narrative of hope as he makes children aware of what is expected of them and the roles they can play to contain the virus.
Centred on the protagonist Musa, the writer of the book draws his readers the role society can play in the middle of the pandemic.
Muyombo acknowledges the role media plays in spreading information that can be crucial for human existence.
He does well in reflecting the knowledge, attitude and perception that surrounds the spread of the virus.
Writes Muyombo: "What does COVID-19 have to do with us? Let me go and work.
I can't listen to stories about a virus.
I'm not a doctor, why should I know about a virus?"
Could this explain the negative attitude that contribute to vaccination hesitance in Africa.
In the book, the writer reveals how Musa, who survives by doing a menial job as a porter, has his way of living disturbed as a result of the spread of COVID-19.
At first, just like a number of members within his community, he does not understand how the virus can make him stop his way of life.
Some of the incidences in the book reflect real life stories of issues happening in different societies.
"The Government has decided to impose a lockdown on every city, town and village," writes Muyombo.
"No one is allowed to move out unless they have some urgent reason concerning their health, either going to buy food or going to the hospital.
Everyone is strictly requested to stay at home."
Despite different perceptions and attitudes, Muyombo says there is need for individuals to make right choices that not only benefit themselves but the whole community.
Musa is a perfect example of a character who does not only change his view of COVID-19 but adheres to rules and regulations set by his Government.
Some of the rules and regulations that help readers to remember include:
"Avoid crowds, handshaking and maintain a distance of one metre between you and other people.
Keep your hands clean all the time.
Cover your mouth when you cough or sneeze
Wash your hands after coughing to avoid exposing others."
Children reading this book are reminded of the viral infection symptoms and the guidelines to follow in order to curb the spread of virus.
The book also does well in reminding the reader the importance of making choices on issues that have to do with health, principles and way of living.
Musa, who has his job affected by the lockdown, is offered money to rob a bank, but turns down the offer.
To reflect on Musa's thoughts, good behaviour and character, the writer has this to say:
"Oh my God ! Some people are becoming bad because of the lockdown. It's bad!
They are making a bad choice."
Through Musa's story, the writer is able to inspire children to be good citizens despite being faced with many challenges.
One, therefore, might say that the book is about upholding good morals, practising resilience and good hygiene.
As targeted readers, children are reminded that COVID -19 is a deadly virus that requires the co-operation of everyone to stop its spread.
The story reminds readers of the fundamental need of making right choices even during this pandemic.
Some of the best choices include being vaccinated and adhering to COVID-19 guidelines.