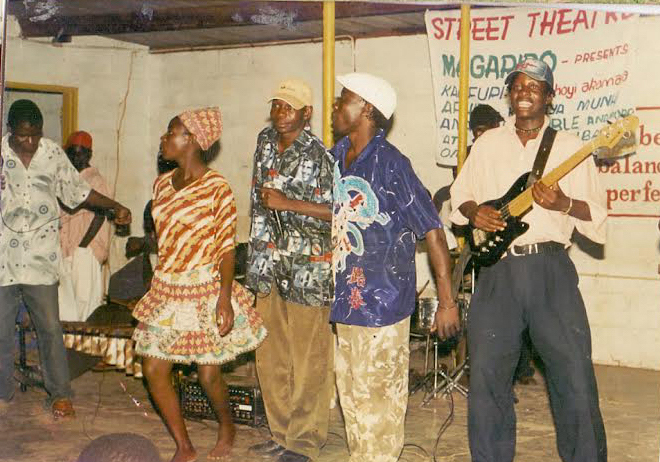 By Fidelis Manyange
EPWORTH is perceived by many people to be a poverty-ridden suburb which harbours criminals and ladies of the night, among other bad elements.
However, Epworth has its positive sides which make it a place to be.
Every dark cloud has a silver lining so they say.
From beautiful places like the amazing Balancing Rocks, Quarry Dam and the sacred Domboramwari, Epworth is a unique place.
The suburb is home to many prominent artistes and has so much untapped talent in terms of the arts.
Patriot Arts caught up with one of the talented sons of Epworth who once dominated the music industry as an instrumentalist to prominent musicians.
His name is Luke Taurai Kancheta, also popularly known as 'Bhobho'.
He helped shape up several bands.
It is very sad that some members who play pivotal roles in the composition and arrangement of music within bands remain overshadowed by band leaders until they leave or form their own groups.
Bhobho is such an artiste.
He was born in Harare and grew up in Epworth.
It was when he was in secondary school that his journey began as he joined the school's marimba band.
Freddy Manjalima, aka Kapfupi, who grew up in the same neighborhood and was educated at the same school used to come with his drama group, True Vision African Theatre Production, to play at Epworth Secondary School.
Kapfupi had finished his 'O'-Level at the same school.
Their sponsor decided to rope in the school's marimba band in the act in which the marimba would play before and after drama performances.
The school's marimba band's performances were limited since they were still students.
By the time Bhobho finished his 'O'-Levels, Kapfupi and his group had bought a set of marimba instruments.
Bhobho and his colleagues teamed up with them, mixing up marimba music and drama.
He was also involved in acting.
During those days, one Chatsama was teaching him to play the home-made guitar, while Madzibaba Shacky Kamatira (Madzibaba Shekede) eventually introduced him to the electric guitar.
Bhobho fell in love with the bass guitar and helped Kamatira record his second album.
This was Bhobho's first experience in the studio.
Bhobho persuaded Kapfupi to shelve the marimba music and concentrate on stringed instruments as well as a live band in order to record songs and Kapfupi agreed.
Those days, electric guitars had begun to attract more fans than marimba music.
Even Portia Gwanzura's Hohodza MarimbaBand abandoned marimba music and switched to electrical guitars.
"Shacky Shekede was on lead guitar and I was on the bass guitar and it was him who persuaded one of the Twin Brothers' rhythm guitarist Luka Ephraim to join us," said Bhobho.
Twin Brothers were an offshoot from Pengaudzoke which consisted of the popular Ngolowela Brothers who were twins.
"It was I who suggested the group's name, Orchestra Ndoozvo, which was a popular saying those days and as Kapfupi was a good composer and crowd puller, we made him the band leader," said Bhobho.
The group was popular as they mixed live band with hilarious comedy drama from Kapfupi, Marabha and Mai Matiraburu.
After leaving Kapfupi, Bhobho joined Sigma Boys, a sungura outfit, as a bass player.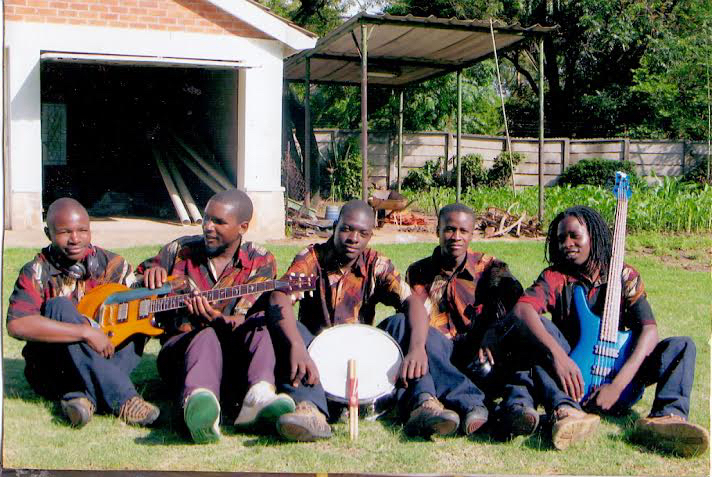 "It is at Sigma Boys that I met Braveman Chizvino (now Baba Harare) who was playing the rhythm guitar," said Bhobho.
"Progress Chipfumo and Jah Prayzah used to come and borrow instruments from Sigma Boys since they did not have their own by that time.
"When Chipfumo observed my outstanding bass playing skills, he persuaded me to join his Sounds of the Motherland Band, which I did and when I left, Baba Harare replaced me on bass.
"In 2017, I left Chipfumo and decided to become an entrepreneur, running retail shops in Epworth, the business I am still in to date.
"Although I am running my own business, I help upcoming musicians as a session guitarist when time permits."
The dreadlocked bassist said he is planning to record a few singles of his own in the sungura genre, Afro jazz and dancehall, because music runs in his blood.
Bhobho is slowly proving that business and art go hand-in-glove as he occasionally invites local artistes from different genres to play in front of his shop to attract clients.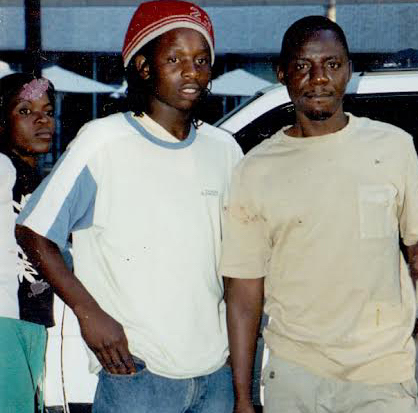 They range from Nyau dancers, drama, comedians and dancehall artistes.
So, when in Epworth, don't miss Bhobho's Corner.