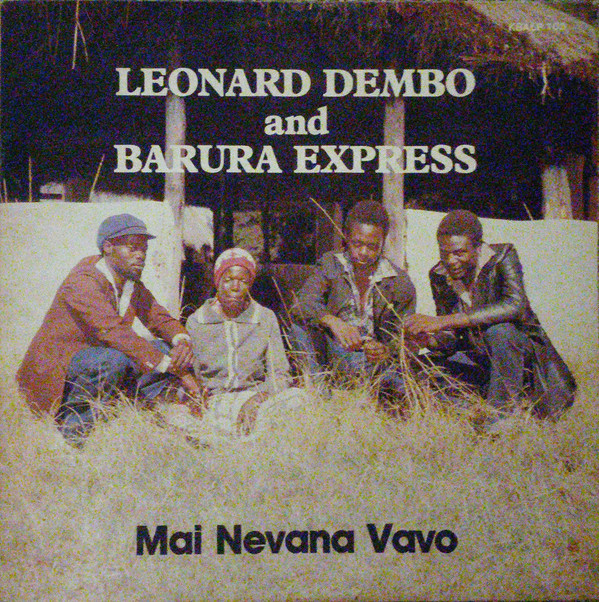 By Fidelis Manyange
IT is now 25 years since the death of the legendary Leonard Tazvivinga, also known in music circles as Leonard 'Musorowenyoka' Dembo.
The 'Chitekete' hitmaker who died on April 9 1996 is one of the the most celebrated artistes in Zimbabwe.
Dembo's birth name was Leonard Tazvivinga, not Kwangwari Gwaindepi.
The latter was his father's name.
However, by whatever name, Dembo was a genius.
Unlike other artistes, he never wrote his songs down.
His wife Eunice, or band members, never saw him putting pen to paper.
It is said his songs came through 'dreams' and 'visions'.
There was a time his Toyota Cressida rammed into another vehicle in Harare while he was busy meditating on the lyrics of the song 'Zii Zii'.
It is said while the police where interviewing the victim, Dembo took out his walkman which he used as a recorder and started recording the 'Zii Zii' lyrics which he went straight to record at Gramma Records after the incident.
"Baba vaye vaindishamisa. Vaigona kuti vakarara otonzwa vachiimba kuhope ikoko ndovamutsa. Vaizopopota vachiti wandikanganisa rwiyo rwangu saka ndakanga ndisisavamutse," said Dembo's wife Eunice.
Hailing from Chivi, Dembo grew up herding cattle in Buhera near Barura Mountain, which later became the name of his Band, Barura Express.
His was not a rosy upbringing.
Before forming Barura Express, he had stints with bands such as The Spiders, Outsiders and Five Knots.
"One day, our first born Morgan, when he was still young, spilled a whole bottle of cooking oil on the floor and went on to step on a vendor's tomatoes deliberately," said Eunice.
"I beat him with a switch and when the father came, I told him what had happened and seeing the marks on Morgan's back, he was angry that I had beaten his father's namesake (for Morgan was named after Dembo's father).
"He went straight to the bedroom and started composing 'Vana Vanemazita Ngavaremekedzwe'.
It is also said Dembo's mother, Sukai Pasipanodya, is said to have never been in good books with her daughter-in-law and Dembo is said to have composed the song 'Vamwene Nemuroora', referring to the two's relationship.
In the song, he was asking them to get along well as he sang: "Vamwene nemuroora ndapota pindai mese vhuserere tigochengetawo mhuri zvakanaka."
Dembo was an outgoing person and loved his family.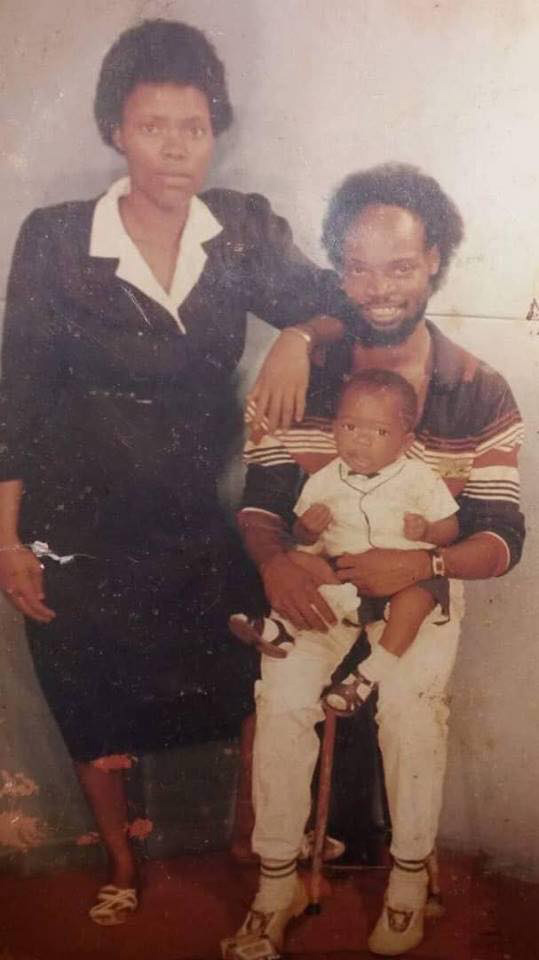 In fact, he used to take them to South Africa for holidays and to various local recreational places.
"Our father used to fly us to South Africa and various recreational places around the country and our favourite was the Lion and Cheetah Park," said Dembo's second son, Tendai.
Asked how she met Dembo, Eunice had this to say: "It was in Masvingo in a supermarket when I was doing some shopping and these two guys started following me around the shop talking to me.
"When I left the shop for home, they also followed me until I boarded an emergency taxi.
"To my surprise, they also jumped in, obviously intending to see where I stayed."
By then, Dembo and his band were contracted to play on daily basis at Sarudzai Beerhall while staying at a local hotel.
Eunice did not know they were musicians.
"I did not even know that he was a musician," she said.
"He started visiting our home (where I stayed with my aunt) regularly and we eventually fell in love.
"The funny part is that we played his music in our home while he sat quietly.
"We did not know that he was the musician as he had told us that his name was Leonard Tazvivinga, while we knew Leonard Musorowenyoka Dembo, our musician.
"He had lied to us that he worked at a bottling company (his previous job) and had showed us the company tag with his name on it.
"One day, when Dembo had left, our neighbour, a lady, came to us and told us that the man who had just left was the musician Leonard Dembo.
"To convince us, she brought the album Mai Nevana Vavo and pointed Dembo to us.
"When he visited again, my aunt confronted him and he told us the truth and because love was already in the air, there was no turning back."
Dembo loved his culture so much that each time he released an album, he would brew some traditional beer.
His mother would always attend.
He used to wear a traditional cloth (retso) round his neck and many black power bands and bangles on his wrists.
Dembo did not like cameras.
Only two musical videos, 'Manager' and 'Sharai', were aired on local television.
His family, however, has videos of Dembo's live shows at places like Stodart Hall in Mbare, Rusununguko Beerhall in Chitungwiza and Mukoba Stadium in Gweru.
The family is also in possession of many social videos shot by his closest brother and confidante Max Tandare who is now foreign-based.
Dembo also shared the stage with international artistes, like Kanda Bongoman and Sakis, at Harare International Conference Centre.
He remains a giant in his own right and will forever be cherished.