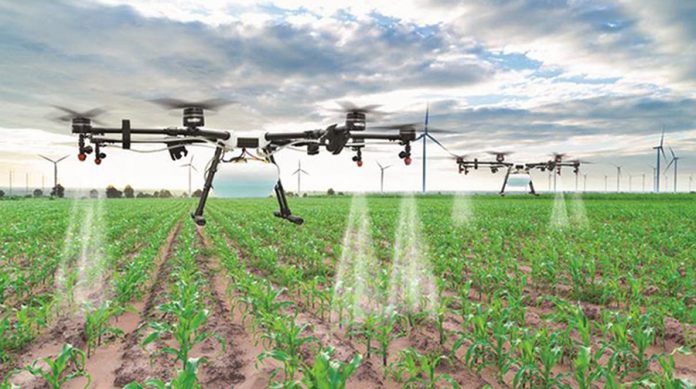 HISTORICALLY, Zimbabwe has been regarded as the 'bread basket' of Africa.
More recently, millions of people have been dependent on local and international aid programmes for their access to food. Following two decades of food insecurity as a result of low-productivity, can we rebutt this claim?
Factors that have worsened Zimbabwe's food security are manifold, including recurrent climate-induced crop failures and illegal sanctions that have hamstrung the economy.
The Food and Agriculture Organisation (FAO) defines food security as "…when all people, at all times, have physical and economic access to sufficient, safe and nutritious food to meet their dietary needs and food preferences for an active and healthy life."
The organisation further identifies four conditions towards ensuring food security, namely:
adequacy of food supply or availability; 
stability of supply without fluctuations or shortages from season-to-season or from year-to-year;
accessibility to food or affordability; and, 
quality and safety of food.
Agriculture is a highly technical, knowledge intensive and dynamic discipline requiring as much practical experience and scientific experiment and research for its development. As a people, our agricultural agnation stems from a traditionally industrious and well-informed traditional study of crop and animal husbandry as well as soil and water systems and an in-depth knowledge of meteorological patterns and phenomenon from the golden pastural age of Great Zimbabwe.
This agricultural acumen and history still reside in our collective memory and heritage and yet, has not been primed for inclusion in our agricultural education.
Over many centuries, our ancestors employed a methodical and systematic agricultural and food technology matrix throughout the maDzimbawhe Empire, using the food security template known as 'Zunde raMambo' that ensured an abundant harvest for the region.
The current global digitisation of agriculture and stringent growing and grading standards for export quality crops means that our old agricultural policies have to translate into practice the global standard to ensure extensive high-quality yields of crops, fruits, livestock and other horticultural produce.
Needless to say, for Zimbabwe to enter the regional and agricultural markets, we need to ensure that we produce disease-free, high quality agricultural produce that should characterise Zimbabwe's agricultural reforms across the board.
While we vociferate about a middle-income economy by the year 2030, food technology and food security will be a far cry behind if we do not add value to our agricultural matrix.
Although Zimbabwe has a huge Ministry of Agriculture with a vast portfolio, it is the only compound Ministry without a sector for food and nutrition development and technology, as has been the case in most progressive nations since the end of the Second World War, and needs to be urgently instituted.
Currently, 63 percent of the 15,6 million people in Zimbabwe live below the poverty datum line. As a result, undernutrition rates are high in both rural and urban areas where diets, consisting mainly of maize meal — being the main staple — lack diversity and are poor in essential nutrients. As a result, 27 percent of children have stunted growth.
The right to food is a basic human right.
The world over, every government is constitutionally mandated to adequately feed its people.
For Zimbabwe, being signatory to the UN Charter makes it incumbent on our Government to take up its primary responsibility of ensuring sustainable food security for all its citizens.
The pricing of basic food, especially in times of crisis, should be controlled and closely monitored by the State, particularly in urban areas where many have become vulnerable to hunger, malnutrition and diseases.
With vast fertile land and water bodies for irrigation, it is unacceptable that 64 percent of Zimbabwe's population is food insecure.
The current emphasis on export crops, such as garlic, as opposed to food (sunflowers for cooking oil and livestock for local consumption) Illustrates the lack of knowledge of priorities.
21st Century agriculture has become a competitive, ever-evolving field of knowledge acquisition and technological development.
While science and digital technology are complementing and enhancing production efficiency, disease control and monitoring systems, the adoption of sustainable agriculture and natural bio-technology systems of faming, currently being advocated on public forums, should be implemented in Zimbabwe.
The major cause of the war of liberation was the return of the land to its rightful indigenous owners.
No doubt, ingrained in the memory of indigenous people was the knowledge that land was the crucible of human survival and agriculture, the king bolt of our carriage to a state of sustainable food security in Zimbabwe.
The final frontier for the complete liberation of Zimbabwe is the attainment of food security through judicious land use, resulting in freedom from hunger.
Indigenous Shona philosophers described this state of existence as 'udekaro' – a state of contentment or 'maguta', 'kuwanda kwezvirimwa nezvokudya' — meaning abundance of crops and food aplenty. This is what the Great Munhumutapa of maDzimbahwe achieved with his Zunde raMambo concept of agriculture.
The Zunde raMambo agricultural concept was a wholly Zimbabwean traditional agro-scientific concept that ensured food security for all the people because it was instituted to take care of the vagaries of the weather and ensure adequate, in fact, surplus food supplies for the entire region. Droughts and pestilence are not new.
For the professional agronomist, agriculturalist and layman farmer, Zimbabwe offers a rich variety of soils and ecology, for the practice of bountiful agriculture. The Shona term 'kurima' – to plough, hoe or cultivate the soil in order to achieve friable soil quality to sow one's crops — has evolved to simply mean the act of farming in an industrial age that embraces both indigenous and Western agro-technologies associated with agricultural production.
Given agriculture in Zimbabwe employed over 60 percent of the labour force, agricultural production under the shadow of the COVID-19 lockdown requires optimism, national resilience, diligence and an informed focus on new age farming and drought-tolerant food production.
With the new agricultural policy launched, it is paramount for all Zimbabweans to understand the magnitude of the policy in light of indigenous land ownership and sustainable agricultural production.
The culture of land cultivation is deeply intrenched in the indigenous people of Zimbabwe.
With the invention, design and refinement of the original ergonomic Shona hoe (badza) in the Iron Age, agriculture in Zimbabwe can thus be dated to between c.9000-1500, which was Munhumutapa's peak production time.
In fact, archaeological history testified that Africa had a well-developed agro-industrial base well before Europe and that the Munhumutapas Dynasty had developed a sophisticated agro-economic system from the soils of our very nation.
Suffice to say, an African-centred interpretation of agriculture, meteorology and land management, despite climate change, is essential for Zimbabweans to understand in order to achieve a sustainable food security programme.
The importance of well-informed, progressive agriculture to national development and stability cannot be over-emphasised.
A well-fed nation is a peaceful and productive nation. Even in times of socio-economic stress, as we face today with the COVID-19 pandemic, agriculture should be viewed as an essential service.
Dr Tony Monda holds a PhD and a DBA in Post-Colonial Heritage Studies. He is a writer, lecturer and specialist Post-Colonial Scholar, Zimbabwean Socio-Economic analyst and researcher. E-mail: tonym.MONDA@gmail.com