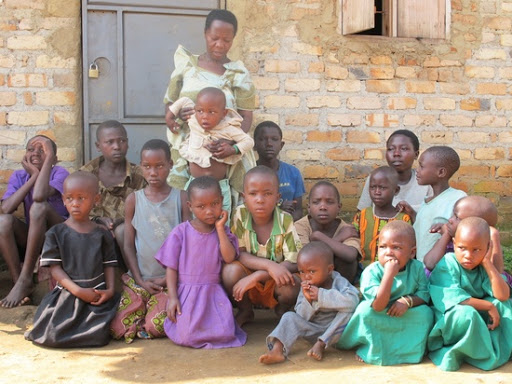 The Legacy
By Tsitsi, V. Himunyanga-Phiri
Published by Zimbabwe Publishing House (1992)
ISBN: 1-77901-012-5
THERE still exist societies across the globe, especially in Africa, that still torment the girl-child or women with customs that oppress and violate their rights.
Some women continue to exist with the burden of being slaves to their 'masters' who are the men in their lives.
This has resulted in practices such as genital mutilation and sexual initiation ceremonies in the bid to please men.
As a result of the fate of living under the rules of a patriarchal society, women continue to bear the burden of being oppressed, even by fellow women who have been given the authority to 'keep others in line' so that they became appropriate in the eyes of men and society.
The sad truth about male-dominated societies is that although rights of women are touted to be respected, 'rules' continue to be shifted, the idea being giving males a special place throughout their existence.
In her book which is under review this week, author Tsitsi, V. Himunyanga Phiri talks about how beliefs and practices of a male-dominated society oppress women.
Simply titled The Legacy, the book is a short prose that mirrors different issues that are still dominant in a number of African societies.
The Legacy focuses on the plight of a woman, Mudenda, who faces harsh trials for being a woman as the death of her husband left her to face relatives and societal beliefs that force her to undergo circumstances that are an insult to her womanhood.
Apart from grieving her late husband, Mrs Mudenda is left with the burden of looking after her six children, four grandchildren and greedy relatives who want to inherit her late husband's property.
Mudenda has this to say about the abuse: "The abuse started as soon as the family arrived for the funeral.
For four days, before BaMudenda was buried, I sat with the women mourners in the sitting room that had been cleared of all furnishings.
I was not allowed to look up as the mourners came in, but had to keep my head bowed.
After the burial, on our return to the house, the abuse continued with the women telling me what a terrible relative I had been to them.
Some pushed me around and slapped me.
They took my kitchen utensils and men took other household items.
They went as far as taking my and my children's clothes. They said we used to show off with them."
It is through the story of Mudenda that Phiri uses her to narrate the ordeal of fellow women reflected by her two daughters.
Although Mudenda is used as a voice of reason, her emancipation came after she was a victim of oppression which even saw her going through a humiliating ritual of sleeping with her younger brother-in-law.
"I put up with my father- in law when he demanded my husband's savings account book after his death. I even put up with being cleansed of my late husband's sprit by my mulamu. CLEANSED!!! I don't think that is the proper term for what happened to me. It cannot be cleansing, to be made to sleep with your brother-in-law," writes Phiri.
In The Legacy, the writer does well in pointing out the plight of a girl-child by being regarded as useless as she has to envy her young brothers going to school in her place because her duty was to be married.
Although it might seem like a cliché, Phiri's points in the book still dominate in some societies.
Her arguments show that some patriarchal societies take advantages of some beliefs and traditions to suppress the independence of a girl-child.
It is the writer's narration of a tradition nkolola that young Mudenda goes through only to be moulded to be a perfect wife to a husband she is forced to marry which gets one to question similar practices that still dominate in present societies.
"My nkolola marked my reaching puberty, I had been sent to my grandmother where I was confined to a small hut for one month. The women who had been charged with the duty of my initiation into adulthood gave me every kind of little attention," adds Phiri.
"For an entire month, they taught and advised me of proper (etiquette) befitting a woman. They taught me various dances and how to look after my body, so that I would always be attractive to my husband."
Phiri uses her book, The Legacy, to bring to the fore practices that even women do to become their own enemies as they unconsciously embrace some practices they are socialised to endure.
As a young married woman, Mudenda endures bearing many children in a bid to please her in-laws who wanted a grandson to carry on their lineage and name.
The male-dominated society does not allow her to question her husband's earnings and it is her duty to look after the children while her husband, because he is a man, is left to enjoy having girlfriends.
What Phiri is questioning in her book are practices that grant men the liberty to do as the please at the expense of the independence of women.
Interesting is that Phiri stresses that to offer freedom and a better legacy for the next generation, societies must not use culture to trap, but liberate, women.