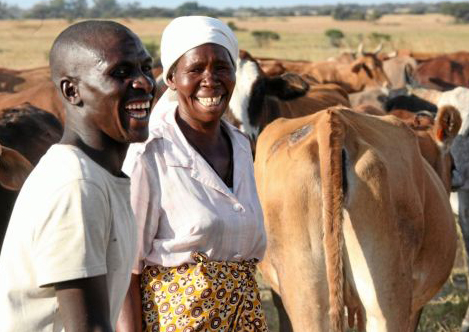 THERE are no wars without 'blitzes', where industry and economies are paralysed.
The immobilisation or paralysing of key resources in Rhodesia by liberation fighters was part of a military plan to get the minority white regime to concede defeat – to literally stop the system from working.
As for example, the systematic night-time bombardment or 'blitzkrieg' of British towns in 1940-1941 by the German Luftwaffe (airforce).
Blitzkrieg translates in German to 'lightning war' – intensive military attacks designed to defeat an enemy swiftly and decisively.
A lesser known aspect of Zimbabwe's liberation war is its effect on the country's cattle — particularly rural-owned cattle.
Though the largest single challenge to the cattle industry is ticks and tick-borne diseases like redwater, gallsickness, Theileriosis, heartwater and associated ones like screw-worm, in reality, the story of the assault on the country's cattle had three faces: tick-borne disease; tsetse fly and trypanosomiasis as well as stock theft coupled with mutilation and shooting.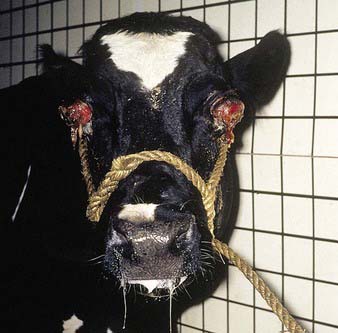 According to Dr R. A. I. Norval, a leading authority on tick ecology: "Prior to the war, tick control in Rhodesia was excellent – the envy of most African countries. Now disease is spreading rapidly. … There are approximately 8 000 dip tanks and spray races in the country – so naturally, one of the targets is the dipping system."
Writing on ticks and tick-borne diseases in the north-eastern operational area, Dr Norval comments: "Compulsory dipping is unpopular with African tribesmen, most of whom fail to appreciate its importance not having witnessed the ravages of an uncontrolled tick population."
Dipping fees then ranged from approximately RH75 cents to RH$1,50 per beast per year.
Once dipping ceases, there is no dramatic, visible increase in ticks or cattle deaths.
The effect takes up to two years to come to fruition.
Less visual is the enormous population growth of ticks.
A vicious circle results because cattle deaths mean an improvement in the grass cover, thus making survival even easier for the multi-host ticks.
In the past, cattle censuses were held at dip tanks, but because of the breakdown in dipping in certain areas during the war, figures were hard to obtain and not necessarily accurate.
But it was estimated that insect-borne diseases killed about 250 000 head of cattle in 1978 alone.
It was also impossible to specify exactly which diseases caused death.
Nonetheless, the following approximate estimates of deaths were made as a result of tick-borne diseases in the country's four provinces with Manicaland having the highest rate of mortality breaking at over 50 percent – 200 000; Mashonaland and Masvingo at approximately 40 000 head (these areas are hard hit again today) and Matabeleland at approximately 1 000 head.
Records of the Kandeya area show that before the war in 1972, there were some 58 000 cattle.
In mid-1975, there were 40 000 and by late-1970, there were 28 000.
20 percent of those cattle died as a result of tick-borne diseases; 6 000 were sold or slaughtered during and after disease out-breaks which caused a considerable depression in local cattle prices.
Dr Norval estimated that of the 3 300 000 indigenous-owned cattle, approximately 1 353 000 'in compulsory dipping areas' were not being dipped as a result of the war.
Apart from the four main diseases attributed to ticks, a minimum of 40 percent of undipped cattle were likely affected by the subsidiary condition of screw-worm.
In the south-west, where the Shangaan, nicknamed 'the cattle people', have roamed with their herds for decades, a demand for dipping to be restarted ensued.
But, according to Dr Norval: "To fulfil this isn't as easy …. For a start, dips have to be rebuilt or cleared, attendants re-instated or new ones trained. The cattle have to be retrained too — many have never been in a dip race…. And one would like to guarantee that the roads to the dips are not land mined — and who can guarantee that?"
A boomerang effect resulted.
Some diseases like Theileriosis, previously unknown in rural areas, were beginning to appear.
Having no immunity, the cattle died swiftly.
Another disease, heartwater, spread like wildfire because of the increased distribution of its vector – the bont tick. Formerly restricted to a limited area in the south-east, it crossed through the highveld area, which normally acted as a barrier, deep into Matusadona in the Zambezi Valley. "There is a strong possibility that the tick will cross the river into Zambia. Heartwater is totally unknown in Zambia — the cattle will die like flies." reported Dr Norval.
As destructive as the tick-borne disease is trypanosomiasis.
The feared 'trips', caused by the tsetse fly, gained a strong foothold infecting an area of 33 000 km2.
This resulted in areas completely devoid of cattle.
According to Dr Bill Boyt, chief veterinary officer (trypanosomiasis) in the then Ministry of Agriculture: "In 1973, Rushinga, in the north-east, was about to embark on a major spraying operation down to the Rio Luia in Mozambique — the stronghold of tsetse in that area.
But the security situation deteriorated.
Refusal of our help by Frelimo in controlling the tsetse flies along the 160-km border means they (tsetse) are coming in again.
Before the war, we had sprayed 16 km into Mozambique."
In Zimbabwe, tsetse flies covered a total area of 67 629km2.
Control consists of bush clearing, controlled movements of wild and domestic animals and aerial spraying.
While inoculation teams still carried out irregular inspections of rural cattle in the north-east, the turn-out was usually poor.
Even the sentinel herds along the borders ceased to function.
They were kept as 'alarm systems' to check on the presence of tsetse fly through the trypanosome parasite which it carries.
One herd of 32 was shot in their kraal in 1976.
In the following years, a whole sentinel herd of 24 was shot in Lupane (Matabeleland), and two herds of 83 in Binga (Northern Matabeleland).
Due to the lack of cattle census and the breakdown in dipping, precise figures on the encroachment of tsetse fly and trypanosomiasis were not available.
But records at the Tsetse and Trypanosomiasis Control Board in Harare gave a statistical picture of cattle death in the early-to-late-1970s.
In sections of the north-eastern area where in 1972 there were 34 843 cattle, by 1978, about 10 700 remained.
An area that had 1 823 cattle in 1976, had none.
Another area carrying over 2 000 in 1968 showed none in 1978.
A third area was down to 819 in 1974 but by 1978 had none.
Still others showed a reduction from 2 489 in 1972, to 738 in 1977; another had 2 257 head in 1968 but came down to 52 head in 1978.
The third form of assault on the cattle was stock-theft and mutilation when, for the first time, attention was also focused on white-owned cattle – many imported, pedigreed animals.
A staggering number of approximately 1 500 cattle were reported stolen weekly, particularly in the extensive ranching areas of Matabeleland and Masvingo Province which were difficult to access by police because of the large hectarages involved in running cattle.
While attending one of the last inoculation campaigns in the north-east, Dr Boyt was asked by a rural farmer: "I have only a few of my cattle for the injection today, the rest — 40 of them — have died. What must I do?"
"I'm sorry, I am truly sorry," said Dr Boyt.
What could he do?
What can I do when repeatedly asked the same question today as cattle continue to die by the numbers?
Only this time there is no reason for cattle to die – the 'blitzkrieg' ended over 40 years ago.
Dr Tony Monda is Zimbabwean socio-economic analyst-consultant. He is currently conducting veterinary epidemiology, agro-economic and food security research in Zimbabwe and Southern Africa.
For views and comments, email: tonym.MONDA@gmail.com