ALTHOUGH drug abuse is common among all age groups, it occurs more frequently among young adults.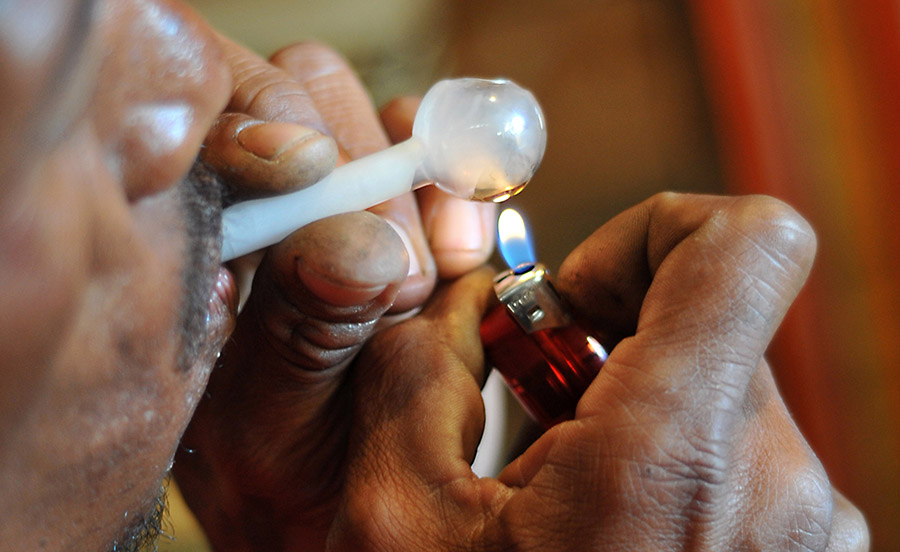 During the late 20th Century, increases were noted in illicit drug demand in most countries in the Americas and in Eastern Europe, where it was attributed to the socio-economic crisis affecting these regions and to high unemployment in particular.
 In Africa, including Zimbabwe, substance abuse is on the increase.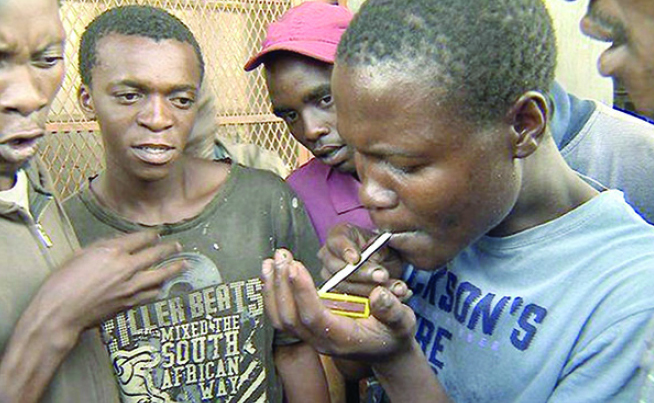 Projections estimated a 40 peercent increase from 2018 to 2030 — the largest increase globally.  
Sub-Saharan Africa is projected to have the highest increase when compared to other regions in the world.  
Moreover, East and West Africa have been identified as key players in the distribution of drugs. 
This is concerning, particularly given the expected global increase in the prevalence of substance use disorders (SUDs) due to the prevailing socio-economic crisis in Zimbabwe, heightened by the COVID-19 pandemic.  
 In Zimbabwe, mounting reports of dangerous drug abuse paints a worrying picture of the escalating prevalence of substance use, with over half the people admitted to mental health institutions experiencing a substance-induced disorder.  
The situation is further compounded by the treatment gap for mental, neurological and substance use disorders, with sub-Saharan Africa having the largest gap globally due to mass emigration of mental health professionals and significant underfunding for mental health services. 
 To address substance use disorders, following the global focus on mental health and the desire to achieve equitable access to mental health services for mental, neurological and substance use disorders is WHO Special Initiative for Mental Health: Universal Health Coverage for Mental Health, launched in 2019. 
 Zimbabwe, a low-to-middle income country (LMIC), in the sub-Saharan Africa region, was one of the early adopters of this initiative, despite experiencing significant economic, social and political challenges over the past few decades.  
Despite these challenges, the country showed its commitment to strengthening mental health systems through the National Strategic Plan for Mental Health Services (2019-2023), which is in synergy with the goals of WHO Special Initiative.
 Currently, to effectively address substance use, the Government of Zimbabwe, with the First Lady Amai Auxilia Mnangagwa in the lead, has shown a firm resolve to tackle substance use in the country head on.  
However, reports of a substance use crisis in Zimbabwe are predominantly based on anecdotal evidence, limiting the ability to gain an accurate picture of the situation. 
With a paucity of drug and alcohol specialist treatment facilities in Zimbabwe, the situation for managing SUDs is also likely to be worsened by reports of the country becoming a hub for drug trafficking, whereby drug runners are reportedly compensated for their services using drugs; thus increasing the availability of drugs in local communities.
 A paper originally commissioned by the UN International Drug Control Programme (UNDCP) drafted by independent consultant Jean Paul Smith, former consulting Psychologist and Senior Policy Analyst at the National Institute on Drug Abuse in Washington, for the 'World Summit for Social Development', held at Copenhagen in March 1995, analyses social aspects of many of the principal issues involved in drug abuse and drug control that are of concern to organisations of the UN system and other inter-governmental organisations.
 According to the Paper:  "The global changes which have allowed people, goods and money to move from one country to other cheaply and easily have also had other consequences. They have made the differences and inequalities around the world more apparent and more unacceptable. In many cases, the differences between rich and poor grow wider. Moreover, a number of developing countries, especially those in Africa and selected countries in Latin America and Asia, have largely missed out on the benefits of increases in world trade and investment and consequent economic growth. In some cases, this has been the result of political instability, ethnic conflict, natural disasters or mismanagement of the economy.
 Whatever the reason in a given country, the lack of economic progress has put such countries in a financial bind and frequently placed severe restrictions on government services available to the most vulnerable segments of the population. In this context, both the nation State and its individual citizens have become more vulnerable to the temptations of money from illicit drug production and trafficking and to the acceptance of illicit drug profits by financial institutions or as direct investment…."
 Illicit drugs include the narcotic drugs and psychotropic substances listed in the schedules of the Single Convention on Narcotic Drugs of 1961, and that Convention as amended by the 1972 Protocol and the Convention on Psychotropic Substances of 1971. 
Of the more than 200 controlled substances listed, UNDCP emphasises opium-heroin, coca-cocaine, cannabis and amphetamine-type stimulants due to their importance for both developing and industrialised countries. 
 Illicit drug trafficking takes place in most countries of the world.  Few countries are immune to drug abuse problems. Indeed, in most countries, what were formerly thought of as 'safe places' (religious, penal or educational institutions) all now have some form of drug problems.  
Illicit traffic in drugs is now common in prisons because a significant percentage of inmates are drug abusers.
 Illegal importation and distribution, a criminal activity, frequently involve foreigners; individuals acting alone do not usually move significant quantities of drugs.  Hence the focus on control of supply is normally on organised groups or cartels. Traffic patterns tend to follow drug types and country of origin.  For example, cocaine trafficking begins in the Andean region (where the coca leaf has been chewed by indigenous people in the Andes for centuries), and spreads northward through Central America, Mexico and the Caribbean region to end-points in North America, Europe and elsewhere. 
 Major heroin trafficking originates in south-west and south-east Asia, with final processing of the consumable product close to the point of origin. 
The route of distribution may involve many countries and territories, such as Malaysia, Thailand, Hong Kong and China.  
Drug smugglers make detection more difficult by converting opium into morphine and heroin (or coca leaf) into cocaine in or near the producing areas.  This transformation process reduces the sheer bulk and weight of the goods to be transported.  
Refining stations are usually located in more remote and secure areas. In remote rural areas, movement of precursors and chemicals needed for processing the harvested plants takes place with less potential for discovery.  
Methods of concealing drugs are constantly being changed to avoid capture and seizure. 
 While interception efforts may result in lengthening or altering the chain of illicit movement and increase the exposure of the illicit operation to seizure in a given area, unless the interdiction and seizure success rates are high, illicit shipments of drugs is likely to continue. 
Those who get caught smuggling drugs are often low-level individuals who are easily replaced by new recruits.
 Poor people, already living on the margins of society, stand to gain much and lose relatively little by smuggling. With very high profit margins and a seizure rate of possibly 10 percent (often mentioned in law enforcement circles), interception efforts are not likely to stop illicit distribution.  It is more likely that the pattern of smuggling and couriers will be changed to a safer profile.  
 Qualitative information summarised by UNDCP indicates a much higher prevalence of drug abuse among men than women. However, abuse among women is reported to be increasing, often attributed to their gains in entering the labour market. 
According to a source: "Many women in drug producing countries are growing, harvesting and processing drug crops. Women are also increasingly involved in drug trafficking and organised crime" 
 The high-risk, high-gain nature of drug trafficking is well-known. Profits from the drug traffic flow back into the coffers of sophisticated criminal organisations with financial interests in other illicit areas, such as prostitution and racketeering. 
It should be noted that the production of illicit drugs is often inexpensive, especially in Africa.  Labour costs are low; if workers demand decent wages, the percentage of the total income required for wages and other expenses are still very low — thus making drugs a profitable vice.  
  Dr Tony M. Monda BSc, DVM, DPVM, is currently conducting veterinary epidemiology, public health and agro-economic research in Zimbabwe. E-mail: tonym.MONDA@gmail.com