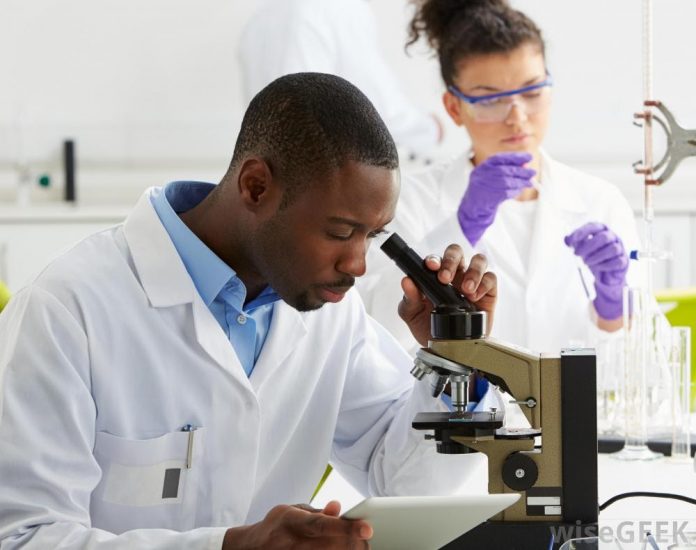 By Elizabeth Sitotombe
AS Zimbabwe fights the effects of the second wave of the coronavirus, the Government has authorised the use of a drug called Ivermectin for investigational treament of COVID-19.
COVID-19 has affected millions of people across the world and life, as we knew it, has changed drastically.
We have all had to get used to the 'new normal', where a simple display of affection could lead to death.
The COVID-19 pandemic has fuelled research efforts in trying to find a vaccine, at the same time the re-usage of existing drugs as possible anti-viral agents.
Various drugs have been used as part of COVID-19 therapy, including the HIV drug Remdesivir, anti-malaria drug Hydroxichloroquine and Chloroquine and, most recently, lvermectin.
Ivermectin is an FDA-approved drug that has been around for close to 40 years.
It has been used to treat skin infections and inflammation in humans, whilst also being used to treat livestock infested with parasitic worms and has shown to have anti-viral activity against a broad range of viruses.
It belongs to a class of drugs known as anthelmintics, and it works by paralysing and killing parasites.
Researchers believe that Ivermectin controls and inhibits viral replication in the early stages of the disease and reduces the severity of the disease in the later, infective stages.
Ivermectin is also on the World Health Organisation (WHO)'s list of essential medicines.
Chief co-ordinator of the national response to the COVID-19 pandemic in the Office of the President and Cabinet, Dr Agnes Mahomva, said: "lvermectin is a known drug, it is not a drug that people are developing. People should not take the one for animals but the one for humans. Our scientists locally and globally, are working flat out on clinical trials to see whether it is useful in COVID-19 and the drug should only be administered and dispensed in controlled environments.
Let me take this opportunity to remind you all, including our doctors, that all medicines, whether they are new or old, routine or investigational, must be registered with the Medicines Control Authority of Zimbabwe (MCAZ) before they can be used or prescribed."
Doctors had formally appealed to the Government for permission to use Ivermectin to treat COVID-19 patients. The College of Primary Care Physicians of Zimbabwe(CPCPZ) had said the usage of Ivermectin coupled with Nanosilver which is used for antibacterial and antifungal purposes in water treatment, had shown positive results in the past five months and had proved to be a 'game-changer' in the management of their patients.
Harare physician Dr Jackie Stone came under fire from some of her colleagues for prescribing a combination of lvermectin, Nanosilver and Doxycycline to her patients.
Musician Selmor Mtukudzi went on social media claiming Dr Stone's regimen had saved her uncle's life despite him being diabetic.
"Tinogona kupedza chirwere ichi tega muno muZimbabwe nana chiremba vedu tisina kumirira kupihwa vaccine nevamwe. (We can bring this disease to an end in Zimbabwe with our own doctors without waiting to be given a vaccine by people from other countries)," said Selmor.
In a letter addressed to the Medicines Control Authority of Zimbabwe last week, acting Health and Child Care Permanent Secretary Robert Mudyaradima said: "In these difficult times of COVID-19 treatment, we have to be careful to protect patients as well as not to deny them effective treatment regimes.
It is in this regard, the authority is hereby granted for you to proceed to allow importation and use of these medicines under the supervision and guidance you outlined."
However, the Zimbabwe College of Public Health Physicians (ZCPHP) has been pressing the Government to outlaw its use, questioning the agent's safety and efficacy on humans, and arguing that it is only licensed for animal use in Zimbabwe.
"Our conclusion is that whilst there are a number of studies of differing quality and relevance to this issue, there is no sufficient evidence to support its use," the public health physicians said in a statement.
We, therefore, appeal to the regulatory authorities (Ministry of Health and Child Care, Medical and Dental Practitioners Council, Medicines Control Authority of Zimbabwe and Pharmacist Council of Zimbabwe) to immediately act in the interest of public safety and stop forthwith the prescription and use of Ivermectin for treatment and prevention of COVID-19."
Investigations have also shown that some people have been taking one tablet of Ivermectin every two weeks as a preventive measure.
Desperate people have even resorted to using the Ivermectin meant for animals.
A health practitioner said he believed that Ivermectin had a very fair chance of being useful.
"There is no evidence that it is more harmful than paracetamol. It is a WHO approved drug and thus it would serve as part of a broad range of interventions to prevent and cure COVID-19. Initially, when we followed supportive methods, patients would die, especially the diabetic ones and the obese," he said.
"And there is no harm in including Nanosilver as it is a microscopic silver that is dissolved in a liquid, in our instance water or applied on surfaces or even in soap. It has been used for it's microbicidal effects for hundreds of years.
"I believe that it can be a helpful adjuvant to treatment of severe COVID-19 alongside nebulizer steroids like Budesonide and Dexamethasone," he said.
Some pharmacies are selling the drug for US$10 per tablet while others are going for US$5.
A full treatment would require one tablet per day for five days making it US$25-50 a price that is not easily afforded by a majority of Zimbabweans.
The South Africa Health Products Regulatory Authority (SAHPRA) said it would facilitate a controlled compassionate access programme for the use of Ivermectin in the country.
Ivermectin is also being used in the UK and India while it's possible use is being explored in the US and Australia.
At one point there was a lot of noise made on the efficacy of Hydroxichloroquine and Chloroquine in the fight against COVID-19 but soon it became apparent after a sizeable number of patients treated with the drug showed no real benefit in decreasing the likelihood of death or speeding recovery.
Even the former President of the US, Donald Trump, touted it as the perfect drug to fight COVID-19 and was at one point believed to be taking it as a preventive measure, but he was to test positive to the virus not so long after.
Could the world be making the same unnecessary noise with lvermectin?