AGRICULTURAL extension and advisory services play a pivotal role for the development of any country's agriculture.
They impart practical knowledge and skills to farmers and are key drivers of agricultural growth. In Zimbabwe, extension services are provided by the Government of Zimbabwe (GoZ) through the Agricultural Technical and Extension Services (AGRITEX), at no direct charge to the farmer.
Over the years, several extension systems have been introduced in Zimbabwe with various levels of success. Due to inadequate investments in the development of most systems, the informal knowledge networks and internet are replacing the formal networks as drivers of knowledge communication in agriculture in Zimbabwe.
The Training and Visit (T&V) system was an extension management system that was developed for the World Bank by Daniel Benor (Benor and Harrison, 1977), aimed at up-grading the technical content of field extension activities and making agents' activities more feasible and accessible to farmers. The concept was meant to increase the effectiveness of agricultural extension services through comprehensively structured training, delivery and administrative systems.
In this approach, 'proven agricultural practices', usually from international and national research centres, were translated into packages of practice recommendations that were then passed down the extension organisation's hierarchy from subject matter specialists to agricultural extension officers who adapted recommendations to their specific areas before passing them on to village-level extension workers who passed the recommendations to contact farmers, who diffused them to other farmers.
In Zimbabwe, the T&V system was modified to use extension groups instead of contact farmers. The system proved to be an excellent extension management system in irrigation projects, which followed strict timetables, but had only limited success in dryland farming. In the Midlands and Mashonaland West provinces, it contributed to increased cash crop production by smallholder farmers. However, the T&V system was abandoned after 10 years. Evaluations of the programme found it inappropriate where resources were limited, rural farmers being generalists in their activities and the bio-physical environment made it impossible to follow a strict timetable.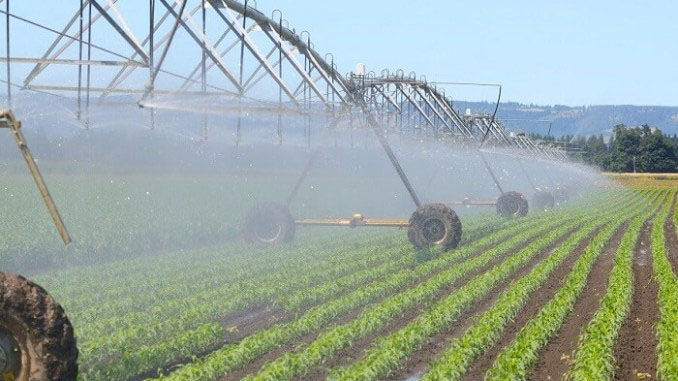 Limited farmer participation caused the T&V system to follow a top-down orientation, resulting in inappropriate and irrelevant technologies; the flow of information frequently stopped at the contact farmer/group level and only a small proportion of farming families benefitted, thus leading to inequalities. The rural poor who needed help most were not being reached. The system was also criticised for being too mechanical in its implementation and for lacking the flexibility to make it more relevant to the needs and environment of Zimbabwe's smallholder farmers.
The Farming Systems Research and Extension (FSRE) method was developed as a direct response to the failure of various prescriptive agricultural development models and the realisation that many recommended technologies, although technically sound, were not relevant to the objectives and socio-economic circumstances of smallholder farmers or were inappropriate to the agro-ecological conditions. 
The FSRE method was centred on problem solving and was systems-oriented, inter-disciplinary, farmer-oriented and interactive. It emphasised the role of constraint diagnosis and on-farm trials as a way of facilitating linkages among the farmers, researchers and extension workers.
In Zimbabwe, FSRE was largely championed by the FSRE Unit within the Department of Research and Specialist Services (DR&SS), while AGRITEX was more active at the grassroots level where extension workers identified trial farmers and monitored on-farm trials.
The most important innovation of FSRE was its focus on the smallholder farmer. Research and extension programmes were no longer determined exclusively by the priorities of research stations and extension organisations but by the needs of the farmers and their specific farming systems. The farming systems perspective also involved greater concern for local resource utilisation, including the use of traditional knowledge.
However, traditional farming systems research and extension tended to be more extractive than participatory, resulting in a failure to start the research and dissemination process at the farmer level. Past and current FSRE efforts have also tended to emphasise traditional cropping systems and paid little attention to livestock components or systems. It was criticised for its weaknesses in drawing extension considerations from practice and in incorporating its findings into the extension system.
The commodity-based approach in agricultural extension services, generally organised through parastatal organisations or private firms, was very important for cash crops or export crops. In Zimbabwe; the major cash crops being maize, tobacco, cotton, sugarcane and a diversity of horticultural commodities. For tobacco, the commodity-based approach was not very successful owing to poor attendance. On the other hand, the cotton production sector was greatly helped by a crop research programme supported by effective commodity-based extension, which also established some successful out-grower schemes. Smallholder farmer participation in sugar cane production rose as a result of the commodity-based approach in which private companies offered extension and processing facilities. In horticulture, the approach was used to establish out-grower schemes and provided research, extension and input credit services to interested farmers.
But, despite an illustrious history and remarkable achievements, the commodity-based extension approach had its drawbacks. Often it gave monopoly power to parastatals and/or crop processing or marketing companies, thus enabling them to make excess profits at the expense of struggling, poverty-stricken farmers. In addition, poor management or changes to terms of trade and pricing resulted in poor returns to farmers. The approach focused on one crop, sometimes at the expense of a local area's specific needs. Furthermore, it retained characteristics of the conventional top-down extension approach, which did not give freedom to farmers and stifled their initiatives.
The extension agency offered a blanket public service, which farmers were expected to use with little information within AGRITEX, on how many farmers it was actually reaching and servicing. The large-scale commercial farmers perceived AGRITEX as not competent to provide advisory services to their sub-sector, with the majority of these farmers relying on support services from private agro-based companies.
While within the smallholder sector farm households fully adopted the use of maize hybrid seed, the adoption and use of supportive technologies, such as fertilisers, pesticides and recommended agronomic management practices, were well below 40 percent across the country.
AGRITEX was recommending technologies that were 15-20 years outdated. Inappropriate technologies impacted seriously in the low-rainfall and marginal agro-ecological zones like agro-ecological regions III, IV and V. The problem was compounded by budget constraints and lack of transport that severely limited extension agents' contact with rural farmers.
Several other organisations have provided agricultural services to large-scale and smallholder farmers. These services range from NGO-funded, community-based, production-oriented projects that are aimed at income generation and improved family health and welfare, to the provision of agro-services by private companies. Private sector agro-service companies work with AGRITEX when extending their commercial services to agricultural producers. AGRITEX personnel mobilise and organise the farming community to facilitate the commercial activities of these private sector companies. AGRITEX services are also used to provide farmers with technical backup and advice on utilising the technologies.
The heavy reliance on AGRITEX made it a principal actor in the local extension system. However, its weaknesses and constraints have had repercussions throughout the local agricultural extension system to the detriment of the sector, the farmer and the nation. It needs to be urgently addressed.
Dr Tony Monda is an independent Zimbabwean socio-economic analyst-consultant. He is currently conducting veterinary epidemiology, agro-economic and food security research in Zimbabwe and Southern Africa.  He holds a PhD, DVM and a DBA. E-mail: tonym.MONDA@gmail.com