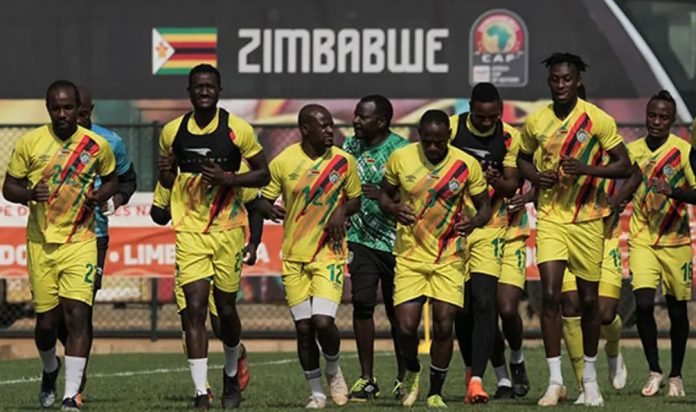 IT was, in the end, a reincarnation of the all too familiar tale; failure to rise to the occasion and failure to prove that, in the Warriors, we have a team that is capable of meeting the country's expectations.
May be we have been blighted from reality by our love for the game, an overly ambitious nation clutching at straws of past glory.
May be we have been too enmeshed with expectations so much that we have been ingenuously papering over the many fault-lines that have been haunting the game, hoping that somehow a stroke of football fortune would pay a courtesy call on our fractured expectations.
May be, just may be, we have been too engrossed with the canard that we are that good, that we can conquer the world even when it is clear that we have been on a disenchanting decline on all fronts.
And at some point, we needed a sobering reality check to finally come to terms with the brutal fact that our football is dead and that there is need, urgent one at that, to remedy the anomalies that have been lurking above our heads over the years.
The reality, agonising as it is, is that our football sector is in dire straits and that it requires, again urgently, competent hands to extricate it from this rather disturbing mess we are wallowing in.
This process requires the collective effort of all Zimbabweans who love the game of football.
It does not in way have to be resurrected by opportunists who have been manning the game in the past few years.
Our early exit at the ongoing 2021 Total Energies African Cup of Nations in Cameroon, which was accompanied by the disconcerting fact that we became the first team to bow out of tournament before completion of group stage matches, is the dose that we needed to come to terms with our sorry situation.
This is, of course, notwithstanding the spirited display by our team, a team that we all abandoned in their hour of need.
We abandoned our Warriors and got what we deserved, embarrassment to the nation.
The so-called corporate world which was nowhere to be seen in the Warriors' hour of need suddenly erupted, making all sorts of promises to a team that they had not given attention to in the first place.
Suddenly there was a flurry of activity from several companies with their 'predict and win' nonsense.
Where were they when the team needed both financial and moral support?
While results are produced on the field of play, there are several factors to consider before we lampoon the team as we are doing now.
For instance, proper structures as well as adequate financing are the recipe to success.
ZIFA has yet to show that it has the capacity to build robust structures, starting from the revival of junior football.
It cannot even attract sponsorship.
Malawi, a team that hit the final nail on our coffin, camped in Saudi Arabia for 10 days prior to the tournament.
This means they had ample time to adapt to the weather conditions in Cameroon.
And they were well-drilled due to training facilities in Saudi Arabia and that showed on Friday when they duly outplayed us.
Do not blame coach Norman Mapeza and his players.
They gave their all under difficult circumstances.
While our Warriors went to Cameroon 10 days before the tournament, the issue remains that there was little support from the corporate world to motivate the team.
And the question: 'Where do we go from here?' once again begs.
The reality is that we are going nowhere as long we do not restructure our game, especially the out of sorts ZIFA which has done absolutely nothing to improve the game.
In Felton Kamambo, suspended ZIFA 'president', we have an unmitigated disaster, an incompetent leader who is woefully devoid of capacity and ideas to turn around the fortunes of football in the country.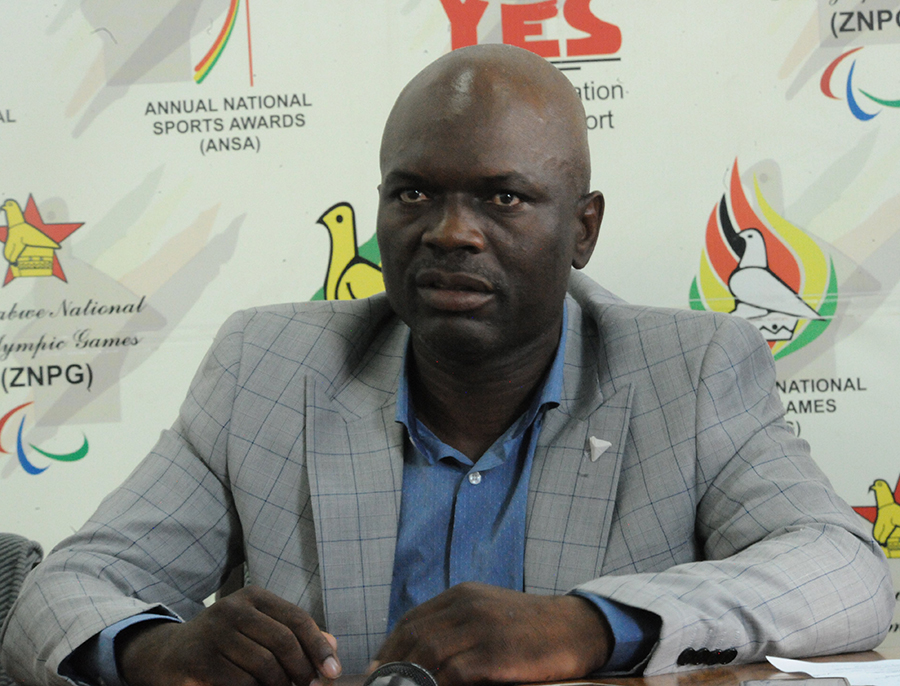 I am trying to locate one, just one thing that he has done since he assumed office in December.
The answer is there for all to see.
In short, the man must just vacate office and let competent hands take over running of the game.
Which is why we are in agreement with what the Sports and Recreation Commission (SRC) is trying to do in order to save the little that is left of our football, if at all there is any.
We will repeat what we said on December 3 2021 in the article titled, 'ZIFA holding the nation to ransom':
"The inescapable reality is that the ZIFA Board has been an unmitigated disaster, failing dismally to bring any improvement to the game, failing to set up structures of junior football, presiding over the country's flagship team, the Warriors' worst ever run and crucially, failing to inspire confidence among football stakeholders and fans alike.
We have watched helplessly ZIFA lurching from one blunder to another. The incompetence has been breathtaking.
Spectacular, we must emphasise!
And their suspension, which we must emphasise, must be a life ban from all footballing activities, could not have come at a better time, especially for fans who have been cheated by this coalition of incompetent individuals masquerading as officials.
The fans deserve better.
The players deserve better.
The nation deserves better.
All that progressive Zimbabweans have asked for from ZIFA is for them to do the right thing, to put their house in order, to come up with sound plans for the development of the game but all they have been getting is a raw deal and an association that is mired in pathetic combination of arrogance and incompetence.
The results are there for all to see."
As we pick up the pieces from our disastrous sojourn in Cameroon, it is imperative for us as Zimbabwe to rescue the game from Kamambo and his gang.
We do not mind sanctions from FIFA as long as we are putting our house in order.
For now let us all quietly lick our AFCON 2021 wounds.
Let those with ears listen.