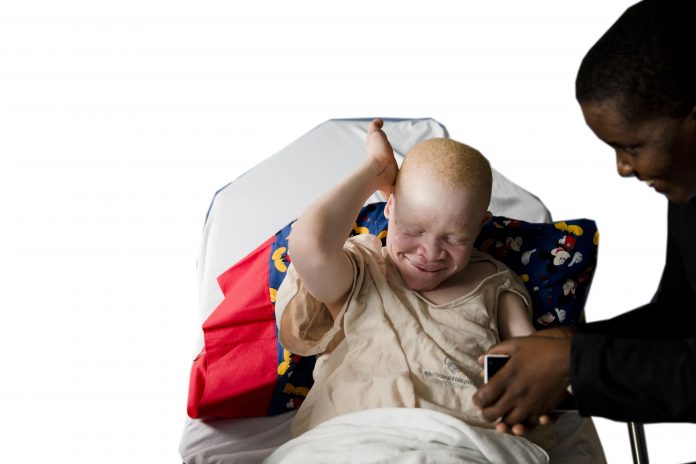 By Dr Irene Mahamba
ZIMBABWE is founded on the spirit of self-sacrifice, the sacrifice of thousands who laid down their lives for others, thousands who endured nightmares of agony to rescue their country from the British imperialists.
The sacrifice of our people runs from those murdered in the war of 1893 in Matabeleland, to children murdered by the Rhodesians in Mudzingadzi on July 16 1978 in Mozambique as well as those killed in Zambia in the late 1970s.
It is this sterling sacrifice, this pristine self-offering which gave Zimbabwe a foundation of stone.
But as we rebuild the walls of this great Zimbabwe, we must do so in the same spirit of the founders of our nation so that we build credible and lasting walls.
Greed, lust for power and self-aggrandisement are not stone blocks that can build the walls of this great Zimbabwe.
On a foundation of stone you build with nothing but real stone or the edifice will collapse.
This is the challenge to every Zimbabwean; this is a choice each Zimbabwean has to make, to be a stone block in the edifice of Zimbabwe, or to be mud, loose poles and sand that cannot withstand the force of this great nation.
There is a lot of loose, irresponsible talk in the land; people excuse themselves from being truly Zimbabwean and say: "Why should I sacrifice, why should I try so hard to make it simple for the majority, ivo varikudya voga, ah ndaita pangu pakwana, vanotambira pakuru ngavawedzere."
This is extremely strange and hurting.
It is also false.
It is not about what everyone else does around you that gives you your character, it is your individual choice, your decision to sacrifice for others in the footsteps of our liberation heroes, your commitment to work for others that matters.
You don't stop working for Zimbabwe because others are lazy, corrupt, dishonest or are sell-outs; you work for Zimbabwe, for Zimbabweans because you love your country, your fellow Zimbabweans and if everyone else deserted her, because you love her, you will be the last one standing without flinching, without looking around to see who else might or might not be standing with you.
When you are of this mettle, you are a force of stone fit to build the walls of the stone edifice called Zimbabwe.
The Seven of Chinhoyi stood alone against the might of Rhodeisa, just seven against helicopter gunships that fuelled and reloaded their fire for at least nine hours, but they stood, they fought, they did not surrender or attempt to escape, they each stood until their last bullet.
These are the stone blocks that are needed for the stone edifice called Zimbabwe.
These illustrious comrades are the stone blocks that laid the foundation of Zimbabwe.
Those who left for the struggle never said:"So and so is not going, is staying behind in comfort, and they will become rich while I die in the struggle, why should l go?"
No, that was not the way it happened; you left because you loved Zimbabwe and nothing else mattered.
Zimbabwe was on fire, there was no greater emergency in your life, you just had to rush to put out that fire which had engulfed the country, your Zimbabwe, with all you had, your very life. Mother, father, spouse, children, wealth, nothing came between you and your Zimbabwe, nothing ever could.
It did not matter, it could not matter who else went or did not go to the struggle, it was their business not yours, your chosen business was to wage the war of liberation to free your country, its people.
You never said, and it could never occur to you to say: "How can I sacrifice for people who are enjoying the comfort of their homes while I live and sleep in the bush like an animal?"
No, that was not the logic, it could never be!
The issue that mattered was being true to Zimbabwe and say: "I love my country and I cannot let foreigners rob me of this most precious land, Zimbabwe."
It was simple: "I will not rest until I have wrested what is mine from the imperialists, that is my pledge. I will die, yes, but others will be free to live and live life abundantly."
That was the pledge of every ZANLA, every ZIPRA; ndiyo yaive pledge yavo vanaMunyaradzi.
Had it been the mantra: 'Vanodya voga,' it would not have been a liberation war; they would not have been freedom fighters but mercenaries.
But it warms the heart when you meet others who are so far from this selfish mantra of the stomach.
Recently, I met a medical doctor, a surgeon who is so far from this selfish mantra, someone who is truly Zimbabwean, who walks in the footsteps of our heroes. 
He is a young man in his late 30s, I surmised; born and bred in Zimbabwe, educated and brewed at our very own University of Zimbabwe.
This young man has chosen to be truly Zimbabwean.
The young doctor said no to US$4 500 to assist a young mother of two who needed urgent surgery.
He did not say let me look after you and then you can pay me later, no; it was gratis.
Totally no payment for eight hours of surgery!
She went into theatre from 8 am to 4 pm, subsequent visits to his surgery for reviews were also free.
The young woman's husband, like most of us, would not have been able to pay for a single visit to the surgery for consultation, just one visit would wipe out his salary.
So why did this doctor do it?
Love… a word that has become scarce and strange to our ears and tongues in this land, yet a land redeemed by love and sacrifice.
It is like drinking a draught of cool clean fresh spring water.
We have problems in our country — economic and social problems — but none of them can be solved by fleecing the next person to line our pockets, that is wrong arithmetic.
This young doctor treats albinos for free.
He travels the country in search of albinos who need his assistance and treats them.
This doctor is not an albino himself; neither is his assistance exclusive to albinos.
This young mother of two is not an albino.
A growth had eaten at her jaw, and she was in unbearable pain. The doctor removed the jaw that had been ravaged by disease and replaced it with a metal one, virtually reconstructing her face which had been so harshly deformed by disease.
Her relatives had managed to raise almost US$3 000 for the anaesthetist, COVID-19 test and other related expenses, but the surgeon's bill would have been the biggest, bringing the total to almost US$8 000, something her relatives would have probably not managed; but for love and understanding, the surgeon did not charge anything, thus transforming the life of a young desperate mother.
This kind of gesture, this kind of love, of friendship to a total stranger is what is needed in this land; is what can solve our problems.
If each doctor, each nurse, each civil servant, each teacher, each businessman or woman, each lawyer, each Zimbabwean went this far, Zimbabwe would transform overnight.
We have doctors in this country who equate the dollar sign to the lives of people, in this land founded on love and sacrifice. What they do is anathema. They should remember which land this is, they should honour the Hippocratic Oath.
There is potential in all of us; potential to serve and save Zimbabwe like the liberation war fighters, like this young doctor who is shading a brilliant light on how to be truly Zimbabwean, like so many other unsung patriotic Zimbabweans.
To be patriotic is to burn with so much love for Zimbabwe that you cannot rest until you have corrected each thing which plagues the masses.
Are we patriots?