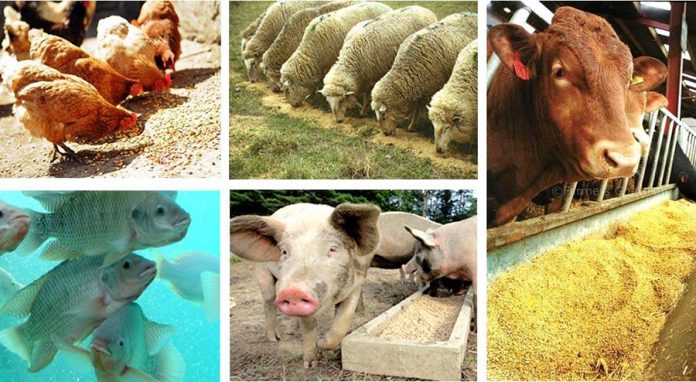 By Elton Ziki
DEVELOPMENT of communal cattle production can be a sustainable way to improve the livelihoods of the rural population in Zimbabwe once communal cattle production systems in the communal areas are embraced for a prosperous and upper-middle income economy by 2030.
The different types of livestock farming systems are differentiated by production processes that take place in each of them.
These must be understood by all serious livestock farmers. Readers alike, should appreciate that the livestock farming methods described below apply to a number of farm animals that include cattle, horses, donkeys, goats, sheep, pigs and the majority of fowls in closely similar production conditions or ways.
Intensive livestock farming
Intensive livestock farming is one in which the animals are housed with satisfactory temperatures, feed and health care necessary for the animals to be healthy and grow faster in a controlled environment.
It is both capital and labour intensive.
Semi-intensive livestock farming
Semi-intensive livestock farming is one in which the animals are housed and fed in controlled environments, but are allowed to graze or move around the farm to scavenge within an enclosed area, such as paddocks, pens or runs.
Extensive livestock farming
Extensive livestock farming is one that is carried out on large areas of land, such as pastures or mountains so that animals graze and take advantage of the natural resources of various areas. It is usually carried out with animals that are adapted to the type of field to which they are intended to thrive. This system promotes the conservation of the ecosystem.
Nomadic livestock farming
Nomadic livestock farming is characterised by grazing of animals like cattle, sheep or goats on a large expanse of land so that they have a natural forage. In this system, the animals are taken to different areas to feed on various foods and resources. This type of livestock farming is known as nomadic or semi-nomadic. It is typical of people who live in arid areas where cultivation is difficult to carry out, as in some territories in Africa and Asia.
Transhumant livestock farming
Transhumant livestock farming is one in which the animals are moved to areas whose fields have ideal forage, depending on the season of the year. This livestock farming system is very advantageous because it increases the fertility of the soils thanks to the manure of the livestock. The animals feed on various grasses, shrubs and vegetables and contribute to the dispersal of seeds. At the moment, the transhumant cattle ranch is little practised. However, it is still carried out in various areas of Africa.
Organic Livestock Farming
Organic farming is a livestock production system aimed at obtaining the highest quality feed without using synthetic chemicals such as pesticides, chemicals and fertilisers. In addition, animals need a large space to feed on natural products.
NDS1 Section 286 contends that: "Livestock herd sizes, nationally, declined by about 20 percent for beef, over 83 percent for dairy, and 26 percent and 25 percent for pigs and small ruminants respectively, between 2009 and 2020," hence the need to invest in the livestock sector as currently being witnessed in the Second Republic.
Livestock production provides a regular income, draught span, transport, manure and milk. When sales occur for the bulk of communal farmers, these are usually emergency sales for school fees, medical expenses or a funeral. This is how livestock farming is key. Increased income for livestock farmers is guaranteed in communal areas.
The A1 resettlement areas are no exception; cattle are kept primarily as an input to agriculture, for draught power and manure while milk, meat and sales are key for emergencies. The cattle herd is perceived as a stable savings account by many farmers.
Livestock provides income and employment to farmers, agricultural service providers and others involved in the livestock value chain. Zimbabwe's livestock production system is categorised by small-scale subsistence farming. Despite the importance of livestock to rural livelihoods, livestock productivity remains low but with a potential to grow.
Climate relevant livestock production practices such as fodder management and conservation, water harvesting and manure management have been identified as solutions to increasing productivity in agriculture, particularly in communal settings.
Animal health management, improved breeds and nutrient-rich feed are key to enhancing resilience in livestock.
Tick-borne diseases are causing high cattle mortalities owing to lack of repairs to communally owned dip tanks and lack of regular supply of acaricide to control pests. Other vector diseases are affecting livestock productivity capacity, potential and quality.
There is currently a deficiency of efficient control and monitoring of animal diseases, however, concerted effort is currently underway to redress this anomaly through timeous response to disease outbreaks.
More so, there is evidence of inadequate veterinary service delivery in the areas of disease surveillance and timeous vaccination coverage capacity though there is potential.
Going forward, there is need to undertake research on the technologies and models that can increase the adoption of business and climate smart feeding practices, adaptive breeds and animal management practices such as stocking rates that influence on quality livestock production while taking into account indigenous knowledge practices and systems.
Combine this with research on the epidemiology of diseases and the most efficient ways of controlling them, then surely quality livestock will be a standard bench mark for all farmers countrywide.
The thrust is to increase adoption of climate relevant improvements in livestock-based production systems across the agricultural spectrum. Improving surveillance and control of livestock diseases is of paramount importance so as to enable the country to commence beef exports to the European market as relations are beginning to thaw through the engagement and re-engagement drive led by His Excellency Cde E.D. Mnangagwa in the Second Republic.