THE 2021/2022 summer cropping season has begun and efforts continue to be made on the state and future of the country's exports with emphasis being put on agricultural produce
The country has the potential to grow and export an array of produce sought-after in major regional and international markets.
Tobacco and horticultural produce are some of the products the country exports.
To realise this potential and increase revenue in exports from agriculture, farmers need to diversify their crops and focus on produce that can be value added into different high-end products.
Last week the country witnessed the commisioning of the Mapfura Plant where the fruit would be processed into various products including wine and beverages, as part of efforts to promote value addition in the agriculture sector.
One crop which is fast becoming a high income earner for some economies in Africa is sesame seeds and locals can capitalise on the opportunities it presents.
Sesame seed is one of the oldest oilseed crops and is mainly produced in Asia and Africa.
According to the Food and Agriculture Organisation (FAO) the world production of sesame in 2017 was more than five million tonnes with the bulk producer being Africa and Asia.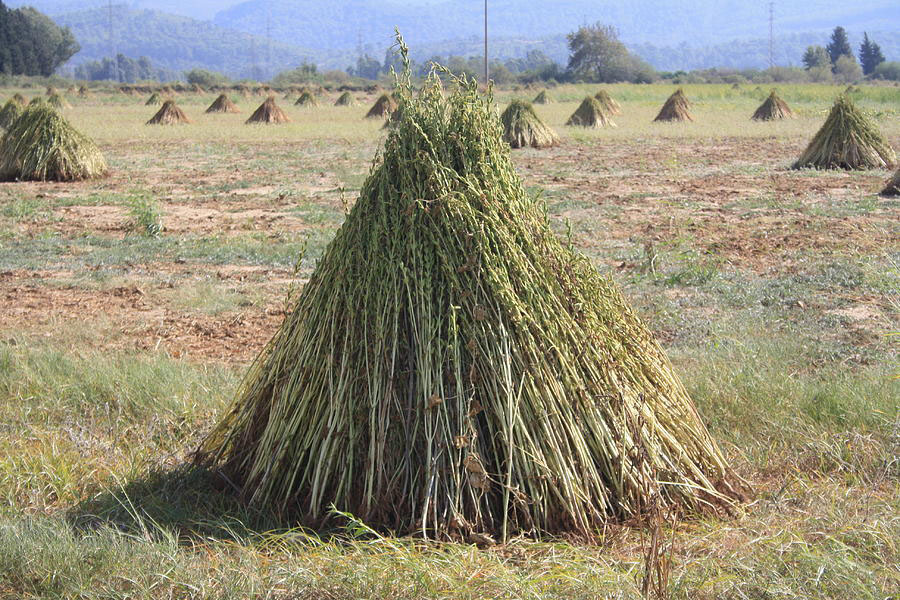 Global demand for sesame seed has risen as the product gains momentum as a health aiding food.
In addition to its unique and increasingly popular flavour, sesame is mostly used in the production of dietary supplements, oils, confectionaries, pastes and health snacks.
The diverse uses of sesame, from direct consumption as food to an ingredient in cosmetic and pharmaceutical products, makes it a high-value product in regional and international markets.
According to FAO, the growing world's population, changing consumption patterns and health awareness of consumers are some of the reasons that has led to a boom in sesame market.
Statistics from the Trade Map indicate that global exports of sesame seed in 2019 amounted to US$3,07 billion, up from US$2,7 billion in 2018 and US$2,2 billion in 2017.
Of this, Zimbabwe's share of the export market was a paltry US$85 000, an indication that more needs to be done to grow sesame seeds for export.
Major exporters last year were Sudan (US$606 million), India (US$529 million), Ethiopia (US$332 million), Nigeria (US$289 million) and Tanzania (US$189 million).
The largest importers last year were China (US$1,2 billion), Japan (US$303 million), Turkey (US$267 million), India (US$196 million), Korea (US$145 million) and Israel (US$119 million).
Countries where sesame is an integral part of their national cuisines have reported increased imports of the product.
According to FAO, projections are that the global sesame seed market will reach US$17,77 billion by 2025.
The demand for sesame in China, which is one of Zimbabwe's trade partners, is expected to reach 2,56 million tonnes in 2040, up from 1,3 million tonnes in 2016.
According to the International Trade Centre's Market Price Information portal, the average price of sesame seed in international markets between January this year to date is US$1,133/tonne.
The price difference is due to the higher production costs of black sesame, along with additional demand created by its perceived health benefits.
The growth in production and demand is an opportunity for local farmers to consider not only commercial production of sesame but also value addition to maximise on potential revenue.
Other major producers of sesame seeds in Africa include Ethiopia, Mozambique and Tanzania.
Sesame production in Zimbabwe has been limited over the past few years with stakeholders supporting small-scale farmers in its production as an alternative cash crop.
Sesame is a drought tolerant crop making it suitable for cultivation in drought-prone areas of the country.
The crop is adaptable to many types of soils although it performs better on well-drained soils and is usually produced on upland plains.
The Agricultural Marketing Resource Centre (AMRC) revealed that sesame yields in test plots average 454 to 680 kilograms (kgs) per acre, though 1 050 kgs per acre have been produced on irrigated fields.
"Production costs per acre are modest, being equal to or less than for soya beans or sorghum," states ARMC .
"Fertilizer costs are primarily for nitrogen, which can be met through organic sources. "Harvest costs are similar to other grains, but transportation to market will be an extra expense since delivery points for this specialty crop may be a considerable distance from the grower."
ARMC said farmers required three to five kg/hectare in furrow sowing, and eight kg/hectare in broadcasting.
"A closer row spacing will apply to irrigated or high rainfall areas whilst wider spacing for dry areas," said ARMC.
The fertiliser requirements for sesame will depend on the fertility of the soil, which will, in turn, vary with soil type and previous land use.
The plants grow to a mature height of up to one metre and harvesting can occur between 100 and 130 days after planting.
ARMC said sesame varieties were suitable for a range of soils, but generally prefer fertile and well-drained soil in warmer climates
"Currently, the low recognition of sesame seed as a viable crop for Zimbabwe is likely due to the lack of knowledge on the farming methods, benefits and potential markets of the crop," said ARMC.
"Increased awareness to consumers on the benefits of sesame seed and support to farmers on production and marketing will enable the more than 1 200 small-scale farmers currently producing sesame to increase production.
"To encourage local production, Government could consider improving policies, incentives and restrictions to encourage producers and exporters alike to invest in the production and export of value-added products."
During the last cropping season, Government was targeting 100 000 tonnes of sesame crop with production targeted at cotton growers and spearheaded by Cotton Company (Cottco).