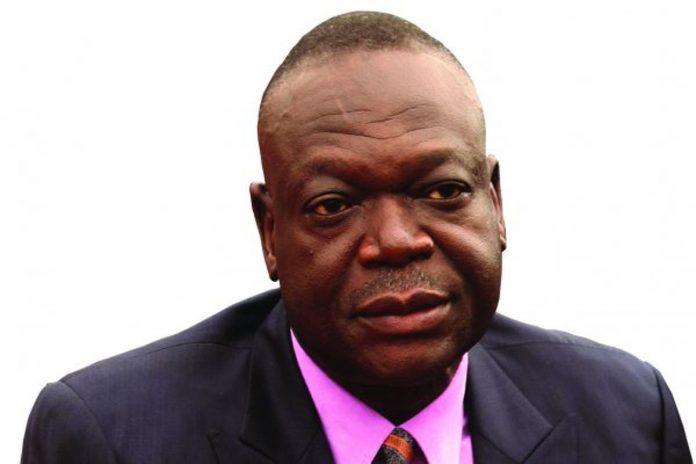 THE darkened clouds and cold early sunset of Tuesday, July 28, were foreboding; perhaps an ominous sign of the untimely and sudden passing on of Air Chief Marshal Perrance Shiri (retired), the Hon Minister of Lands, Agriculture, Water, Climate and Rural Resettlement.
Air Chief Marshal Perrance Shiri was born on January 11 1955, as Samson 'Bigboy' Chikerema, and assumed 'Perrance ShirI as his Chimurenga nom de Guerre.
He rose to the rank of Air Chief Marshal. He was Commander of the Fifth Brigade and Air Force of Zimbabwe in 1992 until 2017, when he retired his commission, to serve as a Minister in the Cabinet of Zimbabwe. He also served as a member of the Joint Operations Command that advises the President on military matters.
Cde Shiri was awarded the Grand Commander of the Zimbabwe Order of Merit for his services to the war.
On December 1 2017, Air Marshal Perrance (Retired), was appointed Minister of Lands, Agriculture and Rural Resettlement (where he worked tirelessly to … 'Promote and sustain a viable agricultural sector through the provision of appropriate agricultural infrastructure, mechanisation, technical, administrative and advisory services in order to optimise agricultural productivity to ensure food security' for the welfare of the nation.
Comrade Shiri's heart has always been in the land for which he gallantly took up arms to defend.
In the liberation struggle he quickly rose through the ranks to assume command.
As agriculture minister he tirelessly worked to secure and develop indigenous agriculture so all could share in the bounty of the motherland that he served and treasured so much.
He was dauntless in his quest for the return of the land to the rightful indigenous heirs.
His soldierly conduct was to oversee the national implementation of Command Agriculture in Zimbabwe.
Cde Shiri was adamant in his conviction that land and agricultural development were pivotal to eliminating unemployment, poverty and malnutrition and be seen as the essential cog in the overall development of the nation.
He advocated for the restoration and promotion of traditional indigenous heirloom crops such as mhunga, rapoko and sorghum that have untold health benefits for both human and livestock and assist in balancing the constitution of arable land.
He embraced progressive technology to meet the demands and expectations of contemporary global farming in order to spur Zimbabwe to become a major exporter of agro produce in the region and beyond, by encouraging the implementation of irrigation schemes in previously neglected areas.
A keen reader, he enjoyed reading my articles on the History of Land, Agriculture and Zimbabwe, and encouraged me to continue contributing on the history of our land for future generations to appreciate its vital importance for survival.
I well recall him saying, when we met briefly on a few fleeting occasions: "It is important for people to know that land and water resources belong to them, but what is even more important is how to utilise these resources sustainably."
Cognisant of the impact of climate change and global warming on food security and policies and strategies concerning soil and water management, diversified cropping systems, pest and disease control in crops and livestock, nutrition and post-harvest management and the introduction of ICTs for improved food security for Zimbabwe, Cde Shiri led a vital land and agricultural revolution during his tenure at Ngungunyana Building as Minister of Lands, Agriculture, Water, Climate and Rural Resettlement.
Comrade Shiri, a true Son of the Soil, served his country well; he will be remembered both as a fighter in the Liberation War and Member of Parliament and Government Minister – may his soul rest in peace.
Dr Michelina Rudo Andreucci is a Zimbabwean-Italian researcher, industrial design consultant lecturer and specialist hospitality interior decorator. She is a published author in her field. For views and comments, email: linamanucci@gmail.com