PRESIDENT Emmerson Mnangagwa was in his early teens when he committed to ZANU to be trained as a freedom fighter.
The late Dr Felix Muchemwa was a teenager studying medicine at the University of Rhodesia when he overturned Harry Margolis Hall, smashing tables, furniture and injuring whites, some of whom had taunted him: "Bobojani go back to the mountain!"
Vice-President Constantino Chiwenga was a teenager when he left secondary school to join the liberation forces.
The comrades who destroyed Rhodesia's fuel depot in Southerton, Harare, were mostly young men.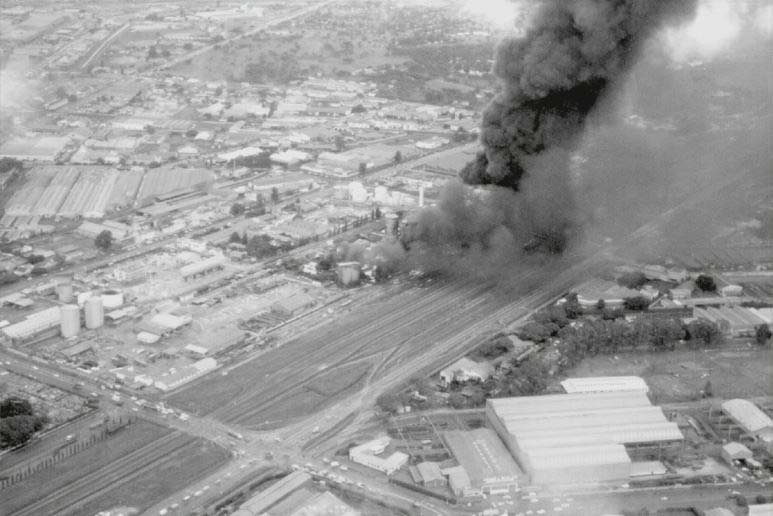 The youths of this country who joined the liberation struggle took their destiny into their own hands by laying down their lives to wrestle their country back from the British marauding robbers.
Teenagers fought and liberated their country, hence there is nothing beyond the youth of today.
Their predecessors took their destiny into their own hands and liberated their land, what would stall the youth of today?
When the youth of today surmise the current situation in the country and realise that the country is under siege from the West, the currency is under siege, the industry is under siege, there is need to produce what the nation needs to sustain itself, there are thousands of them who are not gainfully employed, the health sector is crumbling, the education sector is not addressing the national needs — what do they do?
Do they, like Mnangagwa, Muchemwa and Chiwenga, take up arms to address the situation.
When National Youth Day arrives, do we see our youth holding conferences at district, provincial and national levels to analyse the situation and decide how they can intervene to address the problems besetting the nation?
Do we see them gathering to discuss how they can meaningfully take hold of their destiny; what they must do to guide this ship home?
The ZANU motto during the liberation struggle was: "Let Us Fight and Rebuild Zimbabwe."
The fighting was done and successfully accomplished.
It is now the rebuilding phase and do our youths know and realise?
Are they saying this is the time to rebuild Zimbabwe?
Their predecessors knew who they were and their mission on the land; what of those of today, what do they become?
Drug addicts or vagabonds?
That is not the destiny of MaDzimbahwe, descendants of Murenga.
We know whose ploy it is that our children should become drug addicts, prostitutes, thieves and vagabonds, but that is not the destiny of the children of this land.
Thousands have education degrees and still more thousands have Advanced and Ordinary Levels, so there is great potential.
Do they, like their predecessors, choose to be instruments of transformation, or do they permanently cry: 'We are unemployed'?
At home, are they working with their hands and minds to transform the home for the benefit of all members, especially the parents and the younger ones, or do they continue to demand money from their parents, the very parents who have sacrificed everything for their upkeep and education.
Developing Zimbabwe, one family at a time
There is a family with four young men who chose not to lament their unemployment.
They took their destiny into their own hands.
They decided to work hard on their father's farm; Hectares of maize, hectares of tobacco, hectares of groundnuts saw them beating poverty.
They have enough cash to live normal lives, there is no want of anything in their home.
They have a sizeable herd, goats and almost 200 free range chickens.
They do not need to visit the butchery and their well-being is not determined by how much the millers decide to sell mealie-meal.
Every morning their children enjoy fresh milk straight from the cows' udders and play happily. Hunger is unknown to them.
An old tractor battery is used to provide solar lighting and to charge their phones.
Developing Zimbabwe one community at a time
And yet still, some brothers decided they owed their community so much, they needed to give back what the community had done for them.
They felt it was not enough to get their education degrees and live their neat individualist lives in the cities.
They, therefore, decided to work on projects to uplift the community in which they grew up.
First they renovated and extended their parents' home so that it is a modern home with modern amenities and the capacity to house all of them whenever they come to visit.
It is unfortunate their parents passed on before these young men had the means to spoil them.
They have harnessed water from the nearby river so that the community has piped clean water which does not depend on the vagaries of the weather patterns.
Fortunately, one of them is an engineer which makes some of the projects easier to accomplish.
They are planning to work on the road to the local clinic so that community members have easy and ready access to the clinic.
They are also planning to electrify the clinic.
"We have other projects in the works but to start with, people must have normal supply of water, that is our prime concern," explained the engineer in the group.
When a family gives to the nation
Still another family group (extended family group) thought of something to secure their livelihoods and to contribute to national development.
They are all professionals in various fields and fortunately for them, they also have an engineer among them.
They put their resources together and formed a joint venture with a foreign company.
This has become a successful business venture spanning decades since independence.
This family group can be congratulated as one of those that has championed ownership of the country's national resources instead of being content to work for the foreign owner.
They would not, could not be content to eat the crumbs that fall from the foreign owner's table; that someone should own what is yours and you are content to work for him/her and for a mere pittance at that, they would not countenance.
National Youth Day
Let it not be a day to worry so much about what others can do for the youth, but like the freedom fighters, let the youth ask what shall I do for my country, for my community, that way we will get somewhere; what shall I do for others, they should ask.
There is always something someone can do.
There is land, there is water, you are intelligent, you are able bodied and you have the force of Zimbabwe behind you — it is the wind beneath your wings, you will make it.
Let it be a day to declare our independence as the youth of a great land, to say of ourselves: "We are our own liberators."
A day to declare: "We are in charge of our own destiny," and a day to declare: "None but ourselves!"