DURING recent years, Zimbabwean climate has been characterised by diverse weather hazards like tropical cyclones, thunderstorms, floods and recurrent droughts.
The country has also experienced shifts in the onset of rains, increases in the frequency and intensity of heavy rainfall events and increases in the frequency and intensity of mid-season dry spells.
Studies from the Meteorological Services Department of Zimbabwe have estimated that the minimum temperatures over the past century have risen by 2.6°C. Meanwhile the annual rainfall over the same period has declined by five percent across the whole country.
Rising temperatures and rainfall variability, notably droughts, have negatively impacted agricultural production in Zimbabwe, resulting in severe household food insecurity and seriously compromised economic growth, stability and employment levels.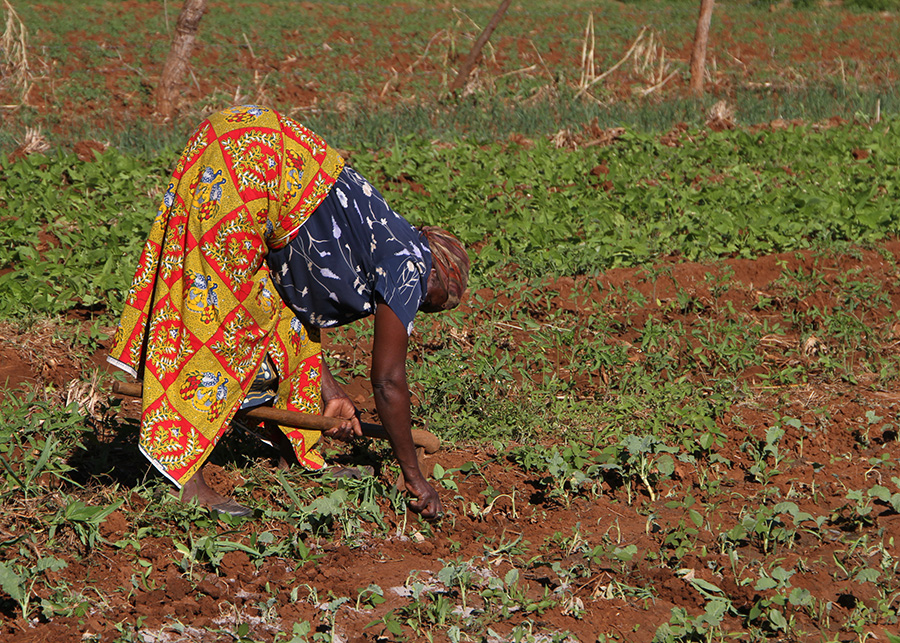 The changes in climate have shifted agro-ecological zones to warmer regions and erratic rainfall patterns. This has resulted in the reduction of natural regions two and three, with an increased area under the drier region four.
This has been a result of decreased rainfall and increased average daily temperatures.
In the Shona language, climate change is known as: 'Kushanduka kwekunze'.
In the last few weeks, Zimbabwe and the entire Southern African region has been experiencing high precipitation and continuous drizzles known as 'mvura yemvumbi/mubvumbi' and floods known as 'mafashamu'.
In recent years, Zimbabwe has actively participated in international negotiations on climate change.
In 1992, Zimbabwe was among the first countries to sign and ratify the UN Framework Convention on Climate Change (UNFCCC).
In 2009, it acceded to the Kyoto Protocol.
Zimbabwe has since developed plans and strategies to curb the escalation of greenhouse gases (GHG) emissions.
In 2015, Zimbabwe's initial Intended Nationally Determined Contribution (INDC) was approved.
The Climate Change Response Strategy and the National Climate Change Response Strategy were both devised to provide a framework for a comprehensive and strategic approach on aspects of adaptation, mitigation, technology, financing, public education and awareness.
The overall goal of the Climate Change Response Strategy is to mainstream climate change adaptation and mitigation strategies in economic and social development at national and sectoral levels through multi-stakeholder engagements.
The adoption of the Climate Change Response Strategy recommended the development of a National Climate Policy.
A National Adaptation Plan (NAP) was expected to be finalised in 2021.
In June 2019, the Alliance for Food Sovereignty in Africa (AFSA) convened a meeting on Africa's Agro-ecology for Climate Action Campaign.
The meeting, held in Senegal, identified the need to take action at both Continental and national levels.
The goal, at continental level, is for agro-ecology to be recognised at the AU and the UN Framework Convention on Climate Change policies. At a national level, the campaign is to influence national climate frameworks, plans and strategies to reflect agro-ecology as an adaptation and mitigation measure for climate change.
Agro-ecology is acknowledged to 'promote regeneration, communal ownership of the collective commons and use of local inputs while improving overall productivity of agricultural ecosystems'. Moreover, agro-ecology is seen to work to minimise greenhouse gas emissions by keeping carbon in the soil as one of the ecosystem services.
Meanwhile, the Low Emission Development Strategy (LEDS), finalised in 2019, was developed as mitigation measures.
These include feedstock improvement, conservation agriculture, commercial forestry, the reduction of deforestation as well as fruit tree planting.
As part of developing a national campaign in Zimbabwe, the Participatory Ecological Land Use Management (PELUM) Zimbabwe, in collaboration with the Alliance for Food Sovereignty in Africa (AFSA), recently commissioned a study aimed at identifying possible areas for the inclusion of agro-ecology in the mitigation and adaptation of agricultural frameworks.
Findings from the study would enable PELUM Zimbabwe to design and implement a national campaign on agro-ecology for climate action, and in turn ensure food security for the nation.
There is growing recognition by key institutions, such as the UN Food and Agriculture Organisation (UN FAO), that agro-ecology presents an opportunity for authorities and other organisations to promote agro-ecology in mitigation of climate change.
This also recognises that agriculture is the most economically affected national sector by the negative impacts of climate change and the leading contributor to greenhouse gas emission.
The Alliance for Food Sovereignty in Africa (AFSA) resolved, for national level climate campaigns, to advance agro-ecology in national climate change polices.
As a result, PELUM Zimbabwe hosted a one-day National Agro-ecology for Climate Action campaign stakeholder meeting in Zimbabwe in February 2020. The meeting was the initial step in developing a national action plan for an Agro-ecology for Climate Action Campaign in Zimbabwe.
The meeting agreed on the need to develop a national level campaign to mainstream agro-ecology practices in national climate change mitigation and adaptation strategies.
PELUM Zimbabwe, in partnership with AFSA, commissioned a national study aimed at understanding the climate change policy and operational environment in the country, identifying possible entry points for the inclusion of agro-ecology in the mitigation and adaptation of a national agro-ecology framework for climate action campaign programme.
Meanwhile the Draft National Agricultural Policy Framework developed for the period 2019 – 2030 is considered the framework for civil society organisations' use as an entry point for agro-ecology advocacy.
There is an opportunity to work closely with the Zimbabwe Alliance for the Practice and Promotion of Agro-ecology, the multi-stakeholder platform established to advance agro-ecology in Zimbabwe.
In order to roll out a National Campaign Strategy for Climate Action on Agro-ecology, an institutional framework structure has to be established before the content and structure of the campaign can be mapped out and successfully implemented to the benefit of all Zimbabweans.
Dr Michelina Andreucci is a Zimbabwean-Italian researcher, industrial design consultant and a published author in her field. For views and comments, email: linamanucci@gmail.com