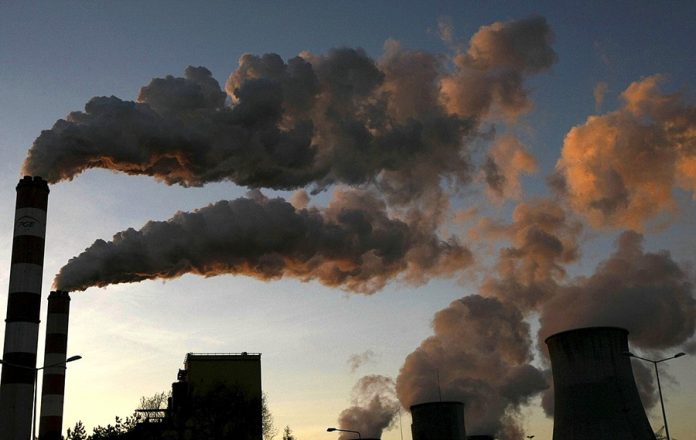 By Eunice Masunungure
ZIMBABWE, like other African nations, finds herself among the lightest polluters of the atmosphere compared to heavily industrialised nations, yet she still suffers the most from climate change.
Records reveal that the five countries that produce the most carbon dioxide are China, the US, India, Russia and Japan.
When no-one is there to monitor his/her neighbour with regards to acts that increase global warming, self-censorship must do the job for countries and individuals in terms of monitoring compulsory gas emission cuts by wealthy nations and installing voluntary mitigation efforts by developing countries.
Some gases in the atmosphere act a bit like the grass in a greenhouse, trapping the sun's heat and stopping it from leaking back into space and causing global warming.
One such example is carbon dioxide, an odourless gas that, while very important to life on earth, its excessive concentration can disrupt the natural regulation of temperature in the atmosphere and lead to global warming.
Global warming effects include high temperatures which are worsening many types of disasters, including storms, heat waves, floods and droughts, more acidic oceans or higher sea levels.
Pertaining to effects of climate change, President Emmerson Mnangagwa recently said Government has a role to play.
"My country and parts of the southern African region continue to experience the devastating impacts of climate change ranging from cyclone-induced floods, recurrent droughts and shorter seasons," he said.
"This is in spite of the fact that our continent is the least polluter.
"COP26 in Glasgow must therefore be about action and the fulfillment of decisions of the past."
Combating global warming is the responsibility of everyone in the world and it starts with individuals in the community.
The recent Tweets by Permanent Secretary for Information Publicity and Broadcasting Services, Nick Mangwana about charcoal makers is sad evidence of moves that must be stopped.
"Forestry Commission intercepted charcoal from the Copper Queen in Gokwe North District destined for sale in Harare. The production of charcoal from Mopani trees from the Copper Queen Mashame, Gumunyu areas is causing serious environmental degradation in the district."
These culprits cited are not the only ones.
In another instance, this writer travelled in Harare from Crowhill through ARDA farm to Harare's Hatcliffe high density market place, commonly called 'PaDust' and witnessed that the once beautiful place sequined by huge Msasa trees is now bare.
All the trees have vanished.
Normally, people who cut such huge trees do so for charcoal making and they use thinner ones for firewood.
Such culprits must be apprehended.
As deforestation continues, science argues air will be dirty due to pollution, and most importantly, our future families will have harder and shorter lives.
President Mnangagwa is on record for reminding the nation about the need to do something about climate change.
"If climate change continues at its current rate, thousands of Zimbabweans will lose their jobs, homes, or even their lives. Ahead of @COP26, Zimbabwe has now committed to reducing emissions by 40 percent before 2030. The time for words is over-we must act now."
The changing rainfall patterns affecting agriculture and reducing food security, worsening water security and decreasing fish resources in large lakes due to rising temperatures, are long-term effects of climate change.
Effective land use can help to avoid deforestation, developing renewable energy and limiting the expansion of coal fired power plants.
According to Antonio Guteres:
"The evidence is irrefutable: greenhouse gas emissions are chocking our planet and placing billions of people in danger.
Global heating is affecting every region on earth, with many of the changes becoming irreversible.
We must act decisively now to avert a climate catastrophe."
Africa is vulnerable to climate change considering its level of development.
Within the continent, poor communities that have low adaptive capacity suffer the worst.
Climate change affects agro-based economies whose livelihoods largely depend on rain-fed agriculture, livestock production and natural resources.
Zimbabwe has been doing a lot to combat continued increase in global temperatures including climate proof agriculture, water harvesting infrastructure and renewable energy use.
There are several pillars of climate change responses and these include adaptation and risk management, mitigation and low carbon development strategies, governance framework and technology development.
The Zimbabwe National Climate Change Response Strategy compiled by the Government of Zimbabwe posits that: "The impact of global climate change and variability are becoming more evident with increased incidences of droughts, floods, hailstorms, more hot days and heat waves.
Climate change is one of the biggest threats facing global development with the developing countries being more vulnerable due to their low adaptive capacity. Climate change has been widely recognised and accepted as a reality and that it poses serious problems with far reaching social, political, economic and environmental consequences."
Natural disasters that come with climate change threaten development prospects everywhere and reverse all achievements.
According to the IPCC Report on 'Code red for human driven global heating': "Strong and sustained reductions in emissions of carbon dioxide and other greenhouse gases, could quickly make air quality better, and in 20-to-30 years global temperatures could stabilise."
Global warming is a socio-political and economic problem that calls for civility, humanity and responsibility from the whole globe.
It's time for everyone to be responsible and accountable.