SHE is a most especial mother who has refused to be at peace with the moral decadence taking root in our children; she is none other than Mai Auxillia Mnangagwa, the First Lady.
She has long embarked on a moral restoration programme embracing the whole nation.
Others, such as Mbuya Munongi, have emulated her wonderful efforts and set up the Mauya Kumusha Cultural Centre primarily to supplement Mai Mnangagwa's efforts.
Recently, the youths at Mbuya and Sekuru Munongi's Cultural Centre invited the First Lady to see how much they had mastered her teachings.
It was a most blissful moment to watch children respond so positively to her teachings which are so correct for our nation and its future.
The First Lady was moved to see the children showcasing her teachings as well as teaching others the same.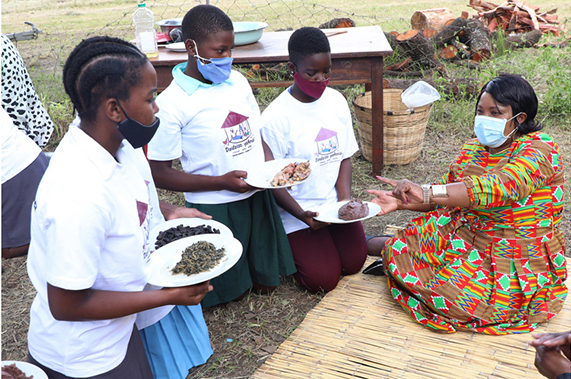 Gogo Munongi explains what inspired them to set up the centre: "I was a teacher for a very long time. I taught at Marlborough Primary School. When I heard that Mai is spearheading the Gota/Nhanga/Ixhiba Programme, we were very happy because children have lost their moral compass." (The Herald:2022)
The First Lady came up with the Gota/Nhanga/Ixhiba concept as a way of advocating a return to the traditional way of life which had inbuilt mechanisms to foster morality.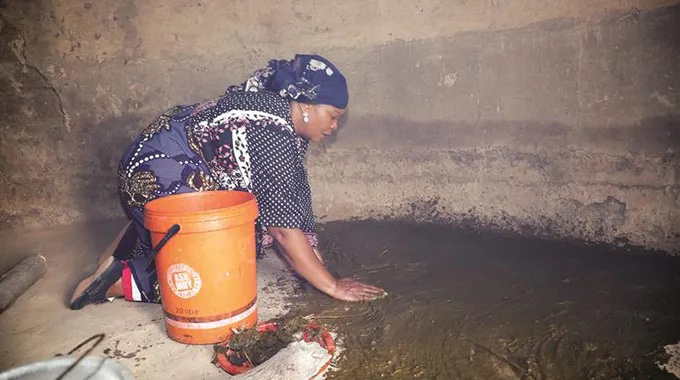 It is a moral restoration programme to rescue the nation which is under siege from Western decadence.
The female is the custodian of morals, of hunhu/ubuntu; she is, therefore, the prime target of this siege.
Wakandinzwa naniko kuti ndine mwanasikana wakanaka?:
With soft African hair which frames her African face in a most enchanting manner. Who is soft, gentle and strong nothing evil survives her force
Who raises children that are so cultured there always is peace in the land
Who ever raised children who are not belligerent but fought the white invaders, routed and sent them packing
Wakandinzwa naniko kuti ndino mwanasikana aneunyoro, asina ukasha asi unokunda zvose?
Ndianiko wakati vanhu vatema havana kukosha sezvavari; that they should ape the whiteman!
The whiteman cannot bear the African force which defeated him, so he fights the African soul, spawning an army of liars to defile the African memory.
Is it the whiteman who taught the African mothers to cook for the freedom fighters?
To nurture and nourish them, to care and protect the injured?
To give them a home in the wilderness and restore their sanguinity as special persons?
Is it the whiteman who recruited thousands of young girls, and women to take after Mbuya, after Tegela (Mkwati's wife) after Lozikeyi (Lobengula's widow)?
Is it the whiteman who taught them to triumph and bring their country home?
Ungatidzidziseiko murungu iwe?
Is it not the whiteman who massacred young girls and women of Zimbabwe for being strong and resolute in demanding their country back by force of arms?
We have memories of sobbing shadows in the land, memories of so many butchered because they would love Zimbabwe unto death. Ungatidzidziseiko murungu iwe?
Alexander Kanengoni, one of our illustrious war veterans, in his Memories of Sobbing Shadows, which is an eyewitness
account of the aftermath of the Nyadzonia massacre of August 9 1976, recalls:
"A small girl of not more than eight whose chest had been ripped open by a machine gun with part of her lung now exposed asked me calmly as she sat in a donga:
'Do you think I will survive comrade?'
Strangely, throughout that nightmare I had not cried, not a single tear. I stood up, looked away and wept for something that was much, much more than the tragedy of the little girl.
Why had I ever joined this war?
Why, why, why, I kept asking myself.
When I at last turned, the little girl had died. And then something inside me went out like a flame in the wind. It was as if she was waiting for someone to be close to die.
And not far away, the river continued to cry.
The war would never be the same again."
When you rip open the chest of an eight-year-old with a machine gun you do not deserve to teach us about humanity, morality or anything at all — you're not human.
Yesterday you stole our everything; you murdered us, today you dare teach us how to live in our land?
Would we then be sane to let you lecture and police us on how to protect the girls and women in our nation; would we be sane to let you add insult to injury?
At Chimoio, you exceeded yourself in cruelty to young girls and women, the Zimbabwean female somehow scares you to insane levels; you were beside yourself with rage when you massacred so many, so callously:
"The mass graves at the Nehanda Base contain the bodies of the young girls and women executed by M16 rifles that day.
Female comrades, most of them fully dressed had crowded inside the barrack for cover when the SAS found them, some of the SAS were armed with RPK guns, but some, especially foreign mercenary SAS (including Captain Mackenzie) were armed with M16 rifles. The SAS had literally executed the young girls and women, one by one. Hundreds of them! For almost one hour, from around 14 00hrs, the M16 rifles had been heard firing non-stop. The hallowed air-filled war heads of the 5.5mm M16 rifles rounds yawed on impact so that the entry wounds appeared ghastly and bigger than those caused by ordinary rifle bullets and the exit wounds were worse." (Muchemwa:2016)
Thieves and murderers you took our land by armed force and murdered girls and women most callously without compunction, you cannot be the ones to teach us how to raise and protect our women.
We liberated ourselves from such unfathomable brutality; we cannot surrender the females of the land to the hangman's noose.
"At the Mkushi Women Police Training Camp in Zambia, there were over 1 082 very young girls and women undergoing police and custom officer's courses, 916 instructors, administrators and security personnel plus 38 old-aged people making a total of 2 036 people inside the Mkushi Camp. On the 18th of October 1978, the Rhodesians raided and captured Mkushi Camp, they held the camp for two days, and in that time killed 600 police women trainees."
Characteristically, Rhodesians did not attack the 10 000 strong ZIPRA army in Zambia.
All these special women, young girls, who so loved their country and were prepared to lay down their lives for their motherland Zimbabwe, did not die so that this country can be infested with thieves and liars from the West who claim morality is old fashioned, when in fact morality is the bedrock of our nation and women are the custodians of its morals, its hunhu/ubuntu.
These comrades died so that we can build a noble nation founded on lofty norms and values … the morally decadent cannot build a Great Zimbabwe.
The lascivious and promiscuous who do not mind obliterating the African in them cannot be the heirs sought by the heroic young girls and women who were massacred by the whiteman in our war of liberation; it is not for such that they made the ultimate sacrifice.
Thus Mai Mnangagwa, Zimbabwe's First Lady, cannot rest when she sees the Western rot that is festering among our children, especially girls and young women, because such is not the destiny of Zimbabwe.
She is defending the soul of the nation, leaving no stone unturned to secure it.