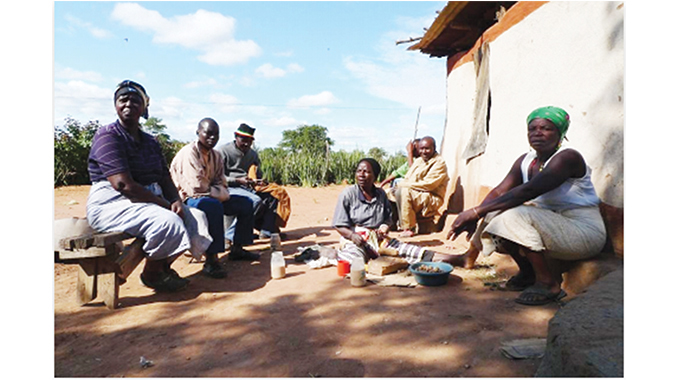 By Paul Stevens
SOMETIMES natural resource wealth can be a curse.
South Africa's Limpopo Province-based natural resource-rich Makuya hunting community knows better the curses of owning natural wealth.
The Makuya Community owns and occupies the most resource-rich area in the north-western corner of the iconic Kruger National Park.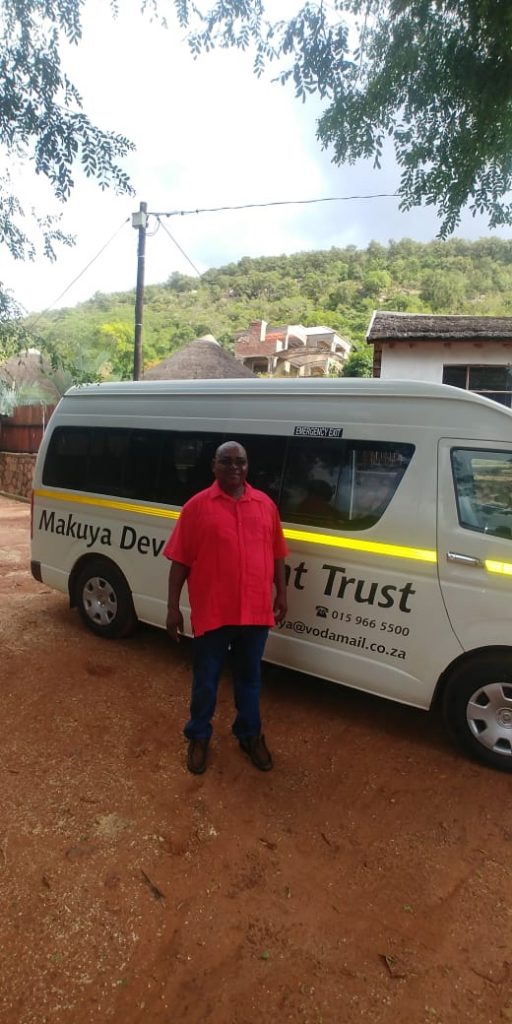 Although the natural resource-rich status is bringing Makuya fame and fortune, it's also causing stress and discomfort for the local leaders and residents.
Outside forces with economic interests in the area are allegedly working towards dividing, controlling and looting the resource-rich Makuya community.
It's against this background that the Makuya residents would like to alert other natural resources-rich SADC rural communities to prevent selfish people in their countries with commercial interests, from looting their natural wealth in the future.
Two flagship businesses (hunting and tourism) make Makuya both the model and envy of many.
In what appears to be 'a South African case of from state to rural community capture', a private South Africa company is about to capture the Makuya community.
Why?
Local residents say that the company is being tempted by Makuya's abundant natural wealth and its great hunting and tourism business potential.
Now, the Makuya residents are appealing to President Cyril Ramaphosa to urgently intervene and rescue their land and businesses from private sector capture.
"The Makuya captors recently registered, unlawfully and scandalously, a few thousand hectares of the Makuya Community land in their name and bring it under their control for tourism business, they are continuously trying to perpetuate the same criminal acts and make the Community vulnerable," said Esther Netshivhongweni, advisor for the Makuya Traditional Council.
"They want to dispossess them of their land to ensure that Makuya Community is exploited and the apartheid slavery-style continues in their own land.
"It seems everyone wants a piece of Makuya hunting and ecotourism cake, including companies that mined and exploited Makuya Community as well as white-owned companies interested in our promising hunting and tourism businesses."
Makuya's promising success in hunting business is credited to none other than Netshivhongweni whose business management skills the local leadership and residents appreciate but whom the outsiders want to be removed, in order to control and exploit Makuya's tourism and hunting businesses.
"Being a woman community leader in South Africa is a sin," said Makuya Traditional Council chairperson Idah Baloyi.
"You will always be an enemy of community captors.
"At Makuya, we have huge job creation potential (that our hunting and tourism businesses can bring) but we are continuously being threatened by captors that we must be removed, we must be killed and all sort of threats including blocking our access to the Traditional Council Office by few bribed people."
Elsewhere in Makuya, Lufuno Hlungwane, who is from Ha-Nkotswi area, said that they have supported Netshivhongweni, and will continue to do so, because "…we have since realised that private sector and government officials want her out of Makuya, in order to stop her from protecting community welfare and interests, we go back to those dark days."
Netshivhongweni has already fought many successful battles to save the Makuya hunting culture and hunting business.
Makuya's hunting culture was shockingly threatened in October 2019 when the Limpopo Province's Department of Economic Development, Environment and Tourism (LDEDET) cancelled its hunting licence, without giving a reason.
In sharp and very unfair contrast, hunting was allowed to continue in some white private hunting areas around Kruger National Park until March 31 2020.
It took none other than Netshivhongweni to fight the case for Makuya and win it.
No sooner had she won the case than she started getting attacked again, together with the Makuya Community, this time by a private sector company.
But Netshivhongweni, who has trained and worked in different countries, is difficult to defeat.
Together with the vociferous and protective Makuya Community leaders and residents, they make a very protective and formidable team.
Netshivhongweni and the local residents said 'one of the white-owned hunting companies operating in the same area wants to capture Makuya and control all its hunting business and benefit from it'.
To achieve this, the unnamed hunting company that owns other different types of big businesses in South Africa allegedly wants to remove the person who has always protected Makuya from external exploitation, Netshivhongweni.
"They have framed me as owing them money when in reality it's them who owe Makuya money, for use of its hunting camps and chalets without paying," said Netshivhongweni.
"The company has opted to take a criminal and unethical approach to harass me, using South African courts and white lawyers in collusion to plot against a company which Netshivhongweni is associated with. 
"They want to liquidate the company and gain access to control and benefit from the Makuya hunting business.
"But this will not work."
The Makuya Community residents and leaders want to continue working with Netshivhongweni.
They value her hunting marketing and business management skills, which they continue to benefit from.
"Fortunately, these underground forces will not succeed because all Makuya villagers who contributed land in Makuya Park know this evil plot," said Netshivhongweni.
The Makuya Community leadership and residents recently endorsed Netshivhongweni as a lifetime Makuya Community representative at a recent meeting.
"To permanently remove any future threats of capturing and exploiting Makuya, the Chief and his Community are appealing for the South African President Ramamphosa's intervention to stop both the politicians and private sector white captors from continuing with the culture of capturing," said Netshivhongweni.
"First, it was state capture, now its capture of wildlife and natural resource-rich communities such as Makuya."
Known as the only black woman who is meaningfully involved in the hunting industry in South Africa, if not the whole of Southern Africa, Netshivhongweni has turned around a community-owned park called Makuya Park to a commercially viable hunting community business.
She initiated a fully community-managed park with eight hunting committees from three community traditional councils, namely; Mutele, Mphaphuli and Makuya Traditional Councils.
"Netshivhongweni protects all our job creation projects and she teaches us ethical ways of doing business," said a Makuya Community resident Lufuno Hlungwane.
Netshivhongweni studied International Finance in Singapore with the Singapore Institute of Banking and Finance.
Among other notable leadership roles, Netshivhongweni is the chairperson of Limpopo People and Parks.
She is a member of the High-Level Panel that currently advises the South African Minister of Environment, Fisheries and Forestry, Barbara Creecy, on sustainable use issues.
Netshivhongweni, who is driving socio-economic development and fighting corruption in Makuya, said other development challenges in Makuya include the Tshikondeni Mine closure in 2014 that left Makuya Community with nothing.
Faced with this challenge, the Makuya Community asked Netshivhongweni to help fight the mining companies, using her business skills and experience, for free.
She agreed.
Netshivhongweni fought from the boardroom, working with the Makuya Community Board from 2016-2019 to ensure that Makuya receives tangible benefits from the post-mining operations legacy project.
"During this period, Makuya Community was getting nothing while the white consultants were benefitting from the Makuya Community legacy project," said Netshivhongweni.
"After my long fight for Makuya Community, R55 million was committed to this legacy project for renovating the old mining houses and upgrading the mining village and turning it into a community tourism centre."
Netshivhongweni's democratic representation of community welfare was welcomed by the community but not by outside forces that wanted to capture and exploit Makuya.
"Immediately after the first part-payment of R14 million into the post-Makuya mining operations legacy fund project bank account, the captors used the close relatives of Chief Makuya to entice Chief Makuya to accept payment of a big bribe in exchange of Netshivhongweni's dismissal from the legacy project board so that they could loot the project funds," said Netshivhongweni.
"Fortunately, Chief Makuya rejected the bribe."
But the captors seemed unstoppable as they later fraudulently withdrew R8,9 million from the Makuya Community post-mining operations legacy project bank account.
Netshivhongweni said the looting of the bank account destroyed 68 jobs of the community members who stood to benefit from the legacy project.
Even the upgrade of the mining houses to tourism centre which was promised, never got built as originally agreed under the R55 million post-Makuya mining legacy project.
The Makuya Community project bank account looters are alleged to have later used the looted project funds, estimated at R8,9 million, 'to stage a fake minority group strike in order to totally destroy and hijack' the Makuya post-mining operations legacy project.
"The looters funded groups of thugs to inject fear in me, telling me that if I don't quit fighting for the post-mining legacy operations to benefit Makuya I will be killed," said Netshivhongweni.
Despite these threats, the iron lady and veteran businesswoman has not stopped fighting for Makuya Community socio-economic development.
In fact, she still has another fight to win.
She is working with Chief Makuya and his leadership to get accountability on the R317 million Makuya road project funded by the Limpopo Provincial Government in 2017 which is taking forever to be completed.
The road completion is expected to boost economic investments in Makuya Community, particularly in the tourism and hunting businesses.
"The contractors are now dumping the more than 25-kilometre road tarring project," said Netshivhongweni.
"The project started in 2017 and the Makuya Community wants President Ramaphosa and the Limpopo Provincial Government to intervene, including the country's Public Protector and ensure the completion of the project."
Paul Stevens is a freelance journalist based in Harare.