WOMEN and girls in Africa are underrepresented in Science, Technology, Engineering and Mathematics (STEM) disciplines.
A recent report by Brookings states that in sub-Saharan Africa, a mere 31 percent of science researchers are women compared to 49 percent in South East Europe and in the Caribbean; 44 percent in Central Asia and Latin America; and 37 percent in Arab States.
The statistics show no improvement regarding penetration of women in STEM careers; African women and girls will remain in low paying jobs that will likely be replaced by technology.
However, to promote participation of girls and women in Science, Merck Foundation, together with African First Ladies, are marking the International Day of Girls and Women in Science by providing scholarships to African female doctors.
STEM education has been identified as key to Africa's effort to leapfrog where others have crawled with a skills revolution underpinned by science, technology and innovation.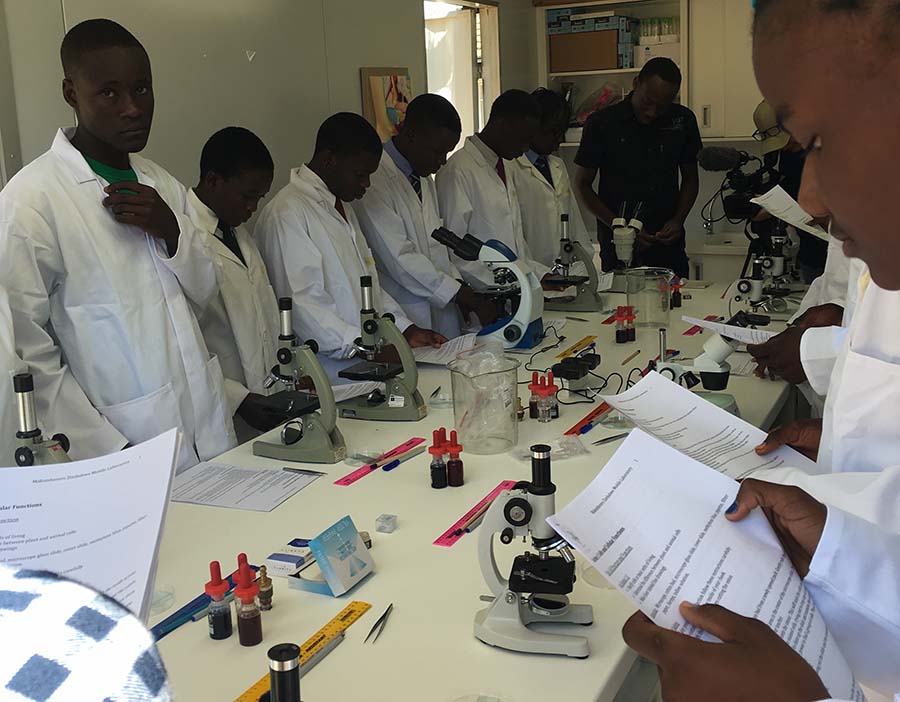 "STEM is one critical leg for creatively developing the solutions and innovations that we need in Africa across a range of life-supporting fields— health, food production, basic infrastructure, environment, manufacturing and so forth," said Gecci Karuri-Sebina.
The Merck Foundation will be empowering African women through availing 650 scholarships to female doctors to enhance their qualifications.
The foundation recently held a Merck Foundation Africa Research Summit
(MARS) Awards ceremony to recognise the best African women researchers.
Senator Dr Rasha Kelej, CEO of Merck Foundation, said more still needed to be done to increase women participation in STEM:
"We at Merck Foundation mark International Day of Girls and Women in Science 2023 by supporting and empowering women in the areas of Science and Technology. Even though women have made tremendous participation and progress in career, there is still under-representation of women in these fields. We aim to bridge the gender inequality gap and enable women to participate equally in the areas of Science and Technology.
We have also launched MARS Awards to appreciate and recognise Best Africa Women Researchers and Best Young African Researchers. Our aim is to empower women and young African researchers to advance their contribution to STEM."
Stakeholders opine that with increased support, more women will get into STEM careers.
"If we are to find solutions for economic and social issues Africa faces, we need to do better in encouraging young Africans to pursue STEM education, and teachers play a big part in this regard," said social commentator Goden Nyambuya
"We must, as a continent, invest in training well-rounded teachers and improving their pedagogy to increase the transition of African youth to tertiary STEM education," he said.
Recipients of awards were drawn from South Africa, Ethiopia, Sierra Leone, Ghana, Cameroon and Nigeria.
The Merck Foundation said more support will be extended to support womenfolk on the continent.
"In partnership with my dear sisters, African First Ladies, we have been transforming the patient care landscape in Africa by providing medical training to young doctors in many critical medical specialties. Out of 1 470 scholarships provided, more than 650 scholarships have been provided to female medical graduates. This is close to 45 percent of the total beneficiaries, which is a great milestone for us," said Senator Dr Kelej.
Targeted scholarships, mentorship using role models as well as early exposure to STEM-based career opportunities will accelerate Africa's development, said Nyambuya.
"STEM education inculcates problem-solving, critical-thinking, communications, collaboration, and digital skills. ''Young people need these skills to build the resilience to navigate an uncertain future where technological advances will fundamentally alter industries." Sima Bahous, head of UN Women, said the discrimination of women and girls started early in life and is present in societies around the world.
"The low number of women working in science or studying to enter the field, directly reflects the discrimination they face around the world," said Bahous.
Bahous said the situation is worse for marginalised women and girls, including indigenous and Afro-descendant women, women with disabilities and those living in rural areas.
An increase of women in STEM now is likely to encourage future generations of girls to pursue such professions thereby encouraging diversity and advancements in the STEM field.