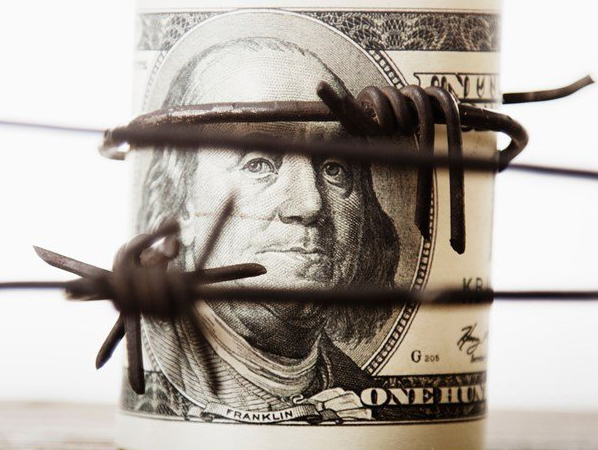 WHILE it has taken a bit long for the world to come to grips with the US' bully tactics, the recent actions by China and Iran against Uncle Sam provide the long awaited glimmer of hope that a united front can finally unshackle the Western superpower's firm grip on global politics.
On December 21 2021, China, which had shrewdly resisted relentless provocations from the US, finally had its patience stretched too far when it announced that it was imposing sanctions on the US, while, last week, Iran followed suit by adding more American officials to its sanctions list.
Interestingly, the US has time-and-again used sanctions to take aim at its enemies, real or imagined, all to weaken them and impose pliant governments.
The plan by Uncle Sam is to have dominion over global politics, a lesson that somehow continues to elude some here, especially the opposition MDC and their henchmen in the so-called civil society who naively believe that they can effect illegal regime change in Harare on behalf of their handlers.
But as was pointed out by this publication last year, the world is now slowly emerging out of the woods and duly responding in kind to Uncle Sam's aggression.
And the sanctions narrative cannot be fully told without mentioning Zimbabwe. The country has been deftly cushioned from devastating effects of an embargo slapped by an 'embittered' Uncle Sam on December 21 2001 over its revolutionary Land Reform Programme of 2000 by China and Russia, two nations that are currently bravely taking the US head on.
The sanctions on Zimbabwe were designed to reverse the Land Reform Programme through paving way for the 'rise' of the MDC to power.
However, through the vigilance of the masses, anchored by unwavering support from Beijing and Moscow, the sanctions have been severely weakened.
There is no prize for guessing why the US is currently entangled in a senseless war of attrition with China and Russia over Xinjiang and Ukraine respectively.
These two nations are symbols of resistance to the US' oppression of the world.
They are champions of advancing the independence and sovereignty of peoples of the world who are being unjustly targeted for abuse by a belligerent Uncle Sam.
Which is why we are firmly behind their fight against the US.
The time to stand up to the US' bullying was long overdue.
The world cannot continue to sit and watch while the US abuses innocent people and nations.
China, Iran and Zimbabwe have set the tone for that bruising battle against Uncle Sam.
Let us begin with China.
On December 10 2021, the US Treasury Department announced that it had imposed sanctions on two Chinese officials whom Uncle Sam said had been involved in mass detentions, forced abortions and other issues in the north-western Xinjiang region.
The US also banned imports from the region and threatened to boycott Winter Olympics to be held in Beijing next month.
China denied the allegations and warned the US against smearing the Asian giant.
As expected, Uncle Sam dug in, clinging on to the 'findings' from its so-called Commission on International Religious Freedom panel.
"The US should withdraw the so-called sanctions and stop interfering in Xinjiang's affairs and China's internal affairs," Foreign Ministry spokesperson Zhao Lijian said prior to China's retaliation.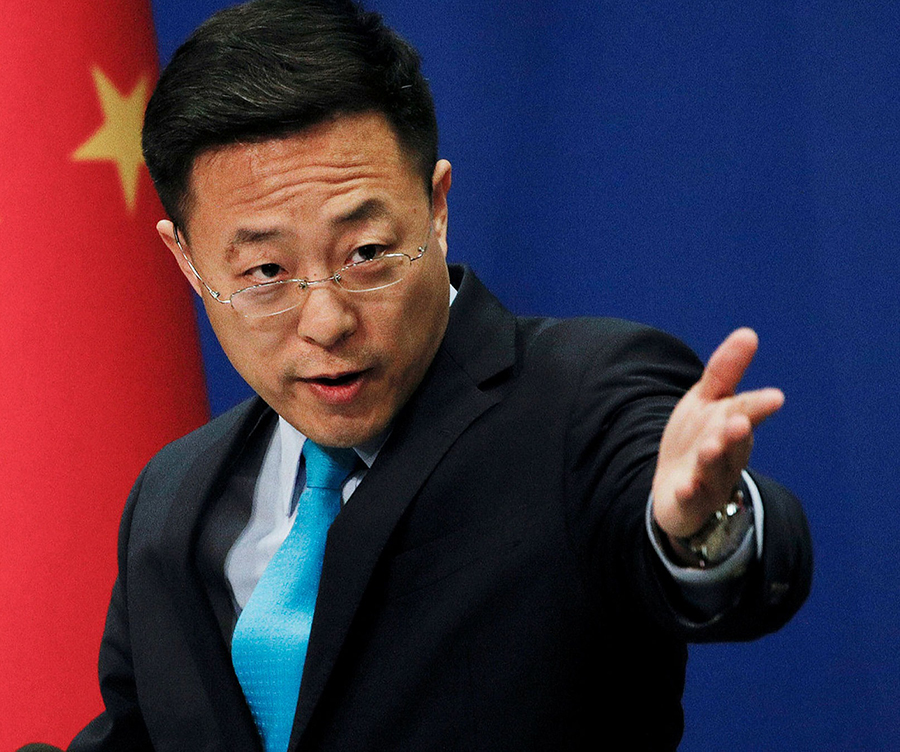 "China will make further responses in accordance with the development of the situation."
Matters came to a head on December 21 2021 when China announced it had come up with its own sanctions against members of the US panel.
Zhao said those who had been slapped with sanctions were the panel's chairwoman Nadine Maenza, deputy chairperson Nury Turkel and members Anurima Bhargava and James Carr. 
The quartet, said Zhao, is barred from visiting mainland China, Hong Kong and Macau, and any assets they have in the country will be frozen.
This action adds to the spiralling tensions between the two powerhouses.
The tensions have sucked in countries like Zimbabwe where the US has recruited several journalists and media houses to attack Chinese investments in Harare.
Information gathered by The Patriot is that the scribes are being paid US$1000 per story.
"The West and their lapdogs are terrified that Chinese investment is rendering their illegal sanctions useless, dampening the effect of their political and economic sabotage, and helping Zimbabwe take back control of its destiny. Fruit of our bilateral co-operation is their poison," said the Chinese Embassy in Zimbabwe on its Twitter handle on Friday last week.
Indeed, China has made serious investments in Zimbabwe which have made the US' sanctions all but ineffective.
Currently, Beijing is assisting in powering Hwange Units 7 and 8 which will add 600MW to the national grid.
They are also carrying the expansion of the Robert Gabriel Mugabe International Airport as well as construction of the new Parliament which will be coupled by the construction of a new city in Mt Hampden.
The Parliament building project is expected to be completed in March this year.
In 2021, China completed the drilling of 500 boreholes in Matabeleland South through the China Aided Boreholes initiative.
Also, State mobile operator NetOne and HUAWEI will install over 300 base stations across Zimbabwe which will see Zimbabwe incorporating 5G network.
While China, together with Russia, have been assisting Zimbabwe to beat the Western-imposed illegal economic sanctions, SADC has also been putting pressure on the West to remove the widely discredited embargo.
SADC designated October 25 of each year as the Anti-Sanctions Day at its 39th Summit in Dar es Salaam, Tanzania, in August 2019.
Is it not high time Zimbabwe also imposes sanctions on the US and its rowdy officials, especially at their sprawling Embassy in Harare?
For Iran, the US represents everything that is wrong in this world.
This is so given events of recent times where a top Iranian army general, Qassem Soleimani, was killed by a US airstrike at Baghdad Airport on January 3 2020.
"The Iranian Foreign Ministry said in a statement on Saturday (January 8 2022) that 51 Americans have been blacklisted in relation to the 'terrorist act' of the Islamic Revolutionary Guard Corps (IRGC) general's assassination, and human rights violations," Al Jazeera said last week.
"US chairman of the Joint Chiefs of Staff Mark Milley, Central Command chief Kenneth McKenzie, Pentagon officials and commanders in several US bases across the region are among individuals targeted by the sanctions.
A year earlier, Iran had imposed sanctions on former US President Donald Trump, his Secretary of State Mike Pompeo and eight others who played a role in the killing of Soleimani near Baghdad Airport in Iraq.
It had also sought their arrest through Interpol, the international police organisation.
The move on Saturday comes shortly after the second anniversary of Soleimani's killing in a US drone attack ordered by Trump.
In a ceremony marking the anniversary earlier this week, President Ebrahim Raisi said Trump, Pompeo and others must be tried in a 'fair court', warning that otherwise Iran and its allies in the so-called 'resistance axis' that Soleimani championed would seek revenge."
Of course the US will typically pretend to be ignoring the actions by China and Iran, but as the world begins to get fed up with Uncle Sam, something will give very soon.