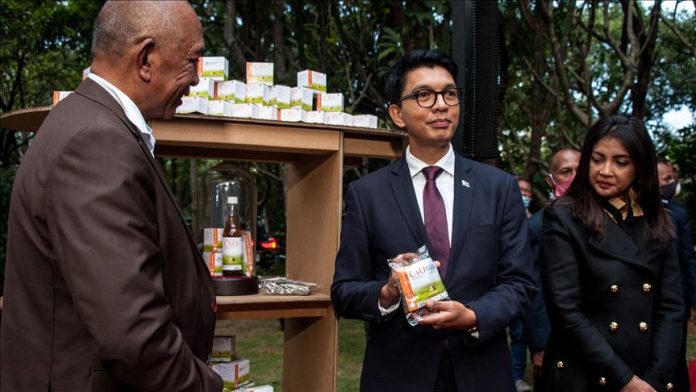 By Professor Sheunesu Mpepereki
THE COVID-19 pandemic opened Zimbabwe and Africa's eyes to the enormous potential for exploiting local medicines.
The apparent refusal by WHO to recognise and at least agree to test African medicines claimed to be effective against lethal diseases such as COVID-19 warrants interrogation.
A case in point is that of African medicines that help to treat HIV and AIDS that have been rejected by the West-dominated WHO and other multinational drug companies.
Several anti-HIV medicines discovered by Africans have been tested and found to turn positive HIV and AIDS cases to negative.
Unfortunately, our African governments are not vociferous enough in asserting African rights on international forums.
The Kenyan drug called 'kemron' is a case in point.
It saved several people who could have died early from HIV. Several Zimbabwean herbalists have demonstrated the efficacy of local medicinal plants in eliminating HIV and AIDS viruses from the blood systems of infected persons resulting in increased CD4 counts.
A scientist in Madagascar is said to have discovered that 'zumbani' a local herb that also grows wild in Zimbabwe, is an effective herbal remedy for COVID-19.
Madagascar reportedly did not implement a lockdown and is officially using the herb to neutralise all COVID-19 infections. The refusal to recognise African effective medicines is motivated by the desire to protect Western commercial interests from competition.
This is despite rampant bio-piracy of African medicinal plants by some Western medical organisations
Needless to say, all the responses of different governments and organisations were orchestrated by WHO.
In Zimbabwe, as indeed is the case in many other countries, one cannot enter any public building, including banks, supermarkets and food outlets unless his/her body temperature is checked first.
A face mask is a must.
Body temperature must be less than
38 degrees Celsius for one to be allowed to enter business premises.
The COVID-19 infection causes a rise in body temperature.
If temperature is in the acceptable range, the potential customer or visitor is allowed in after washing hands first with soap under running water before using a hand sanitiser.
Face masks must cover mouth and nose all this time.
COVID-19 has killed thousands in China, US and European countries like Italy, Spain and the UK, among others.
It is yet to be clarified why the virus has caused the greatest mortality among the more developed countries.
At the start of the pandemic, great fear was expressed that Africa would be worst affected as it has relatively poor infrastructure and limited resources to mitigate this scourge.
As it turns out, COVID-19-related deaths have been relatively low in sub-Saharan Africa.
Virtually all cases in Africa have been imports from abroad.
SA, which houses the largest number of foreigners and visitors from Europe, China and the US has had the highest number of positive cases.
Again, this is indicating that COVID-19 is an import into Africa. Africans, however, cannot laugh and jeer at these other countries with high caseloads.
Weak health infrastructure as well as poor control of both human and motorised traffic from abroad could gradually saturate the sub-continent with imported coronaviruses, leading to increased mortality rates.
Already the threat of COVID-19, spread by returnees fleeing from quarantine centres, poses a major challenge to Zimbabwe's containment strategy.
There is need to continually remind all citizens, urban and rural, that COVID-19 is an imported disease.
Families and communities must avoid embracing returnees who have not passed through the quarantine processes.
Such individuals must be reported to the authorities.
In the next segment of this discussion, we shall look at strategies for recovering and resuming normal activities, especially in the education sector.
To date, schools remain in doubt while higher education institutions struggle with modalities for effectively resuming studies.
The use of e-learning approaches is touted as the panacea for ensuring that students' education is sustained in the post-COVID-19 era.
Some institutions of higher learning have been using e-learning approaches for some time. They have scaled up to deal with the ruptures caused by COVID-19.
Other institutions have started developing e-learning modules. Education ministries have held out that e-learning will go a long way to compensate for the time lost due to COVID-19 lockdowns. In the next episode, we shall interrogate the e-learning approaches to see how they could be used to make up for lost time and eventually, perhaps be major avenues for dispensing education.
Pertinent questions include the following:
λ What are the requirements for establishing e-learning platforms?
λ What are the costs associated with e-learning?
λ What is the role of the teacher in the e-learning environment?
λ What national infrastructure is required for the establishment of sustainable national e-learning programmes?
Currently, universities are exploring ways of 'catching' up with semester programmes that were disrupted by the CIOVID-19 pandemic lockdowns.
What e-learning options are available to academic authorities to complete programmes without seriously compromising the quality of the graduate produced?
Can new e-learning systems be developed and deployed in the short time available to complete the academic year?
All the above and more questions need to be interrogated to come up with an education system whose graduates the nation can count on to deliver quality goods and services.