TWELVE-YEAR-OLD Netsai (not her real name) eagerly ran into their kitchen hut and quickly handed her aunt Martha Muroiwa the slip indicating the requirements needed for her to register for her Grade Seven examination.
Muroyiwa sighed heavily as she went through the list and realised that one of the key requirements Netsai did not have was a birth certificate.
In order for one to register for any national examination, a copy of the birth certificate is required.
Netsai's mother had left her in the care of her aunt when she was three years old as she went to South Africa and has not communicated with Muroiwa since then.
Muroiwa, just like other guardians of minors who do not have birth certificates, does not have adequate information on the process of acquiring it.
A birth certificate is important for identification, education and inheritance.
There are laws that govern birth registration at regional, national and international levels.
The international community first recognised birth registration as a human right in 1948 with the Universal Declaration of Human Rights (UDHR) Charter in Articles 6 and 15.
Article 6 of the UDHR Charter provides that:
"Everyone has the right to recognition everywhere as a person before the law."
Article 15(a) provides that everyone has the right to a nationality.
The above declaration was followed by the International Convention on Civil and Political Rights (ICCPR) which came into force in 1976 and Article 24 provides that: "Every child shall be registered immediately after birth and shall have a name…," and that, "…every child has the right to acquire a nationality."
The Convention for the Rights of the Child (CRC) came into effect in 1990 and Zimbabwe ratified it in 1992.
Article 7 and 8 of this Convention says: "The child shall be registered immediately after birth and shall have the right from birth to name and the right to acquire nationality."
The Birth and Death Registration Act (5:02) outlines the national laws with respect to birth, death and stillborn registration in Zimbabwe.
Section 11 of the Act provides that the registration has to be done within 42 days of the birth and that the responsibility for registration lies with the parents of the child.
However, not all births are registered within the stipulated time.
According to a research by the Justice for Children's Trust (JCT) titled 'Birth Registration of Children in Zimbabwe', a number of factors result in children not having birth certificates.
"Some people are unaware of the measures required in the course of birth registration," said JCT.
"The other noted causes of non-registration were, however, more in terms of the absence of an adult with the drive to ensure such registration.
Other fundamental reasons for child non-registration that were raised in semi-structured discussions were wrecked families; children born out of wedlock; lack of knowledge of the laws and requirements for birth registration; single parents; illiteracy on the part of guardians or parents and a low level of knowledge and awareness on the merits of birth registration.
Respondents revealed that the outcome of the non-registration of children has a major effect on stifling a child's life opportunities."
According to JCT, access to registration centres and crucial Government offices such as the Registrar General's office that are situated in the provincial or district centres were still very far away from the people.
To curb this, Government, through the Home Affairs and Cultural Heritage as well as the Civil Registry Department has been conducting the national mobile registration exercise from April 1 until September 30, clearing the backlog created by the travel and working restrictions needed to combat COVID-19.
At one stage during the lockdown period, civil registration offices were even closed.
The speed-up in issuing national identity documents will also enable citizens who wish to participate in next year's harmonised elections to register as voters.
Home Affairs Minister Kazembe Kazembe was said Cabinet had approved the scrapping of fees that were initially required to collect the identity particulars to ensure everyone accesses these critical documents.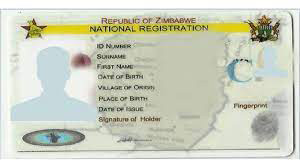 "To ensure that no-one and no place is left behind during this national mobile registration exercise, my Ministry is glad to announce that Cabinet has approved waiver of fees for all civil registration documents, like birth certificates, death certificates, national identity documents and livestock brand certificates. These are now issued at no cost during this mobile registration period," said Minister Kazembe.
In addition to waiver of fees, Cabinet has also approved relaxation of registration requirements and this is with immediate effect.
Provincial and district registrars, together with team leaders, have been instructed to attend to every person and ensure that they are offered the services they require."