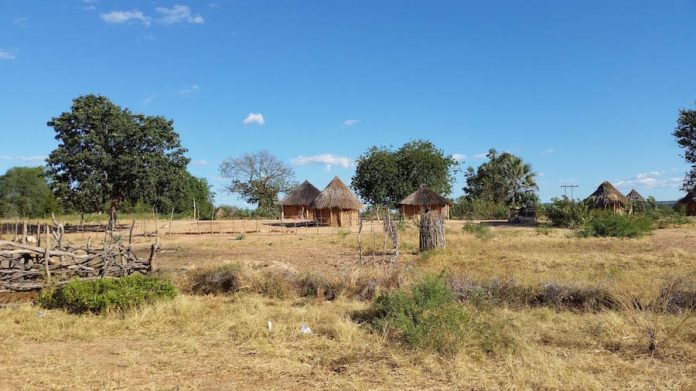 UNDER the National Land Husbandry Act (NLHA), land rights were not given to people in the Sanyati Reserve who were not tilling land in 1956, when the Act was implemented, and those under the age of 21 were equally not eligible to apply for land rights under the same Act.
Thus, the seeds of future generational conflict seemed to have been sown at this stage as young land aspirants were deprived of land at a time when many chiefs and their followers, including their offspring, frequently flexed their social muscle to obtain land which enhanced their wealth and ensured that their children and other relatives had access to land despite the restrictions imposed by the NLHA.
Sanyati, in the 1950s, was one of the areas to which the 'newcomers' (Madherukas), frustrated by land shortages and village 'centralisation' in the south and south- east of the country, converged upon "…in search of land," and started cultivating fields that were conspicuously of irregular shape in relatively undulating topography.
For the planner, the Administrator and the extension agent, Sanyati lacked what was called 'legibility' – the heavy markings on the landscape normally left behind as a result of interventions by the modern developing state.
Sanyati, like many parts of north-western Zimbabwe in which indigenous people known as 'Shangwe', until recently, predominated, was touched only belatedly by this 'modern development'.
However, to mistake the absence of the formal signs of a modernised agrarian regime of fenced homesteads aligned along roads, contoured, orthogonal fields, for the absence of economic expansion, transformation and rural differentiation would be a serious error of judgement, for it was Sanyati, together with Gokwe, that had, to a greater extent, driven the emergence of the region as the foremost engine of cotton production and trade in all of post-independent Zimbabwe.
Up to the year 2000 cotton was the mainstay of the Sanyati/Gokwe economy; Sanyati was undergoing great commercial transformation.
Evidence of differentiation could not be disputed as differential land holdings, access to labour and cotton inputs were some of the bases of this process. Those farmers who embraced cotton and demonstrator advice early enough became distinct members in their communities.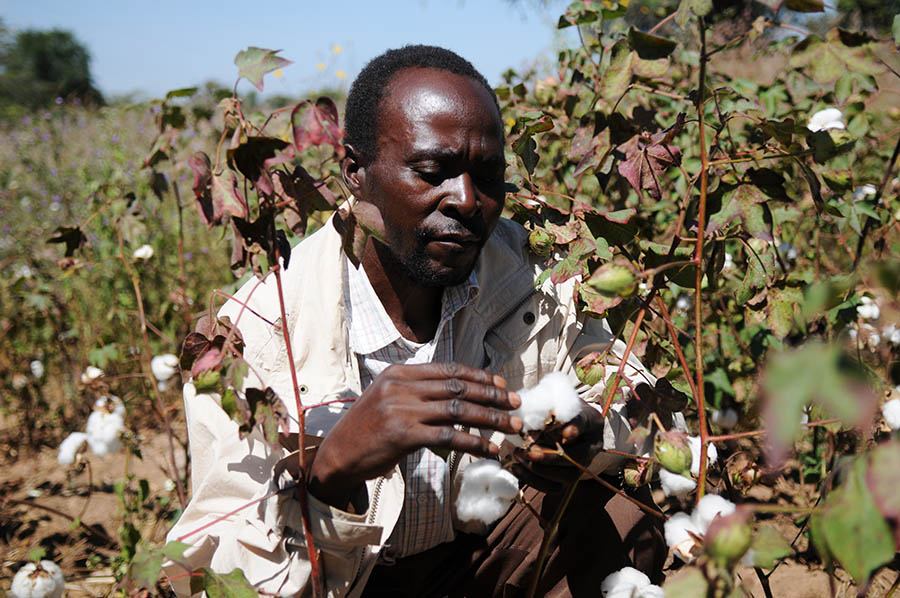 The Sanyati Communal Land, once a malarial area with a foreboding presence of baboons, monkeys, leopards, hyenas, kudus, lions and elephants, was densely populated with the indigene Africans forcibly resettled there between 1950 and 1953 from farms reserved for European occupation in the Midlands.
Settled under the nominal authority of their own headmen, these 'immigrants' suffered the attention of the state at the high watermark of the NLHA and the compulsory forms of rationalised settlement and resource management that it authorised.
On the eve of the forced resettlement exercise, the 28 000-hectare Sanyati Reserve was reported by the Assistant Native Commissioner (ANC), to be 'virtually uninhabited' despite the presence of a Government-recognised chief; and after much debate over the carrying capacity of the 'reserve' in relation to the required number of people to be moved, it was decided that 356 families could be accommodated, each with an allocation of eight acres of arable land and 10 head of cattle.
However, due to various manoeuvrings, some farmers came to own larger pieces of land and larger herds of cattle than their counterparts.
'Freedom ploughing' or madiro, which was the sovereign right peasants gave themselves to cultivate wherever they wanted was quite widespread in Madiro Village, which was given the name because of the massive land-grabbing that went on in defiance of the stipulations of the National Land Husbandry Act.
Most reserve entrepreneurs in this area cultivated up to15 acres. A nephew of Chief Wozhele cultivated about 18 acres;ten acres more than the standard allocation. This illustrates how rife and uncontrollable madiro ploughing was, especially among people with chiefly connections, (own emphasis). The accumulation of cattle by 'reserve entrepreneurs' was not allowed.
A ring or grazing permit, issued in terms of Section 9 (2) of the NLHA, No. 52 of 1951, entitled people to keep a maximum of between 10 and 20 head of cattle, but some enterprising peasants, such as one dip tank officer at the time (a portfolio held up to 1970 when he was promoted to become a dip supervisor until 1992), declared in 1952 that he had10 head of cattle when in actual fact he had two.
Over-declaring his herd gave him the leeway to increase his cattle herd later to a maximum of 10, thereby making a mockery of the NLHA's checks and balances at the peak of destocking measures.
He did not reveal his over-declaration to the white officials and, as a result, was issued with a grazing permit for the 10 head of cattle he purportedly held.
This was made possible with the connivance of a cousin who used his position to access more land and help conceal the number of newly born calves to protect other 'reserve entrepreneurs' from destocking, thereby helping to blunt the state's offensive that had, to a large degree, failed to eliminate social differentiation in the rural areas.
The human targets of these calculations recall that they were 'chased away' from their homes in Rhodesdale because whites wanted to farm there; some remember being taken 'family-by-family,' while others say they were loaded into trucks in groups of 10 to 12 families at a time.
A system of earth banks were worked out to demarcate the ends and sides of holdings as well as the grass strips between each area block to demarcate the individually allocated area under the NLHA.
Dr Michelina Andreucci is a Zimbabwean-Italian researcher, industrial design consultant, lecturer and specialist hospitality interior decorator. She is a published author in her field. For comments e-mail: linamanucci@gmail.com