By Elizabeth Sitotombe
ZIMBABWE last week launched the Makerere University, Kampala Rotary Peace Centre Journalism Initiative, in conjunction with the Centre for Global Peace Journalism, Park University Rotary Peace Centre led by Associate Professor of Communications Park University, Parkville, US, Steven Youngblood.
The programme is meant to equip journalists with skills to report and frame particular reportage in a peace-inclined perspective and context.
Twenty young journalists from various media houses and colleges across the country were selected from over 100 applicants from both private and public media in the country to undergo the four-month training which is the first of its kind in Southern Africa and set to spread to other countries in future.
Distinguished guests who graced the virtual event include the Minister of Information, Publicity and Broadcasting Services, Senator Monica Mutsvangwa as guest of honour, National Peace and Reconciliation Commissioner Advocate Obert Gutu, immediate past president Rotary Club of Chitungwiza Rotarian Rose Peters, Luxemburg Peace prize winner Professor Youngblood, selected students as well as other participants and key stakeholders.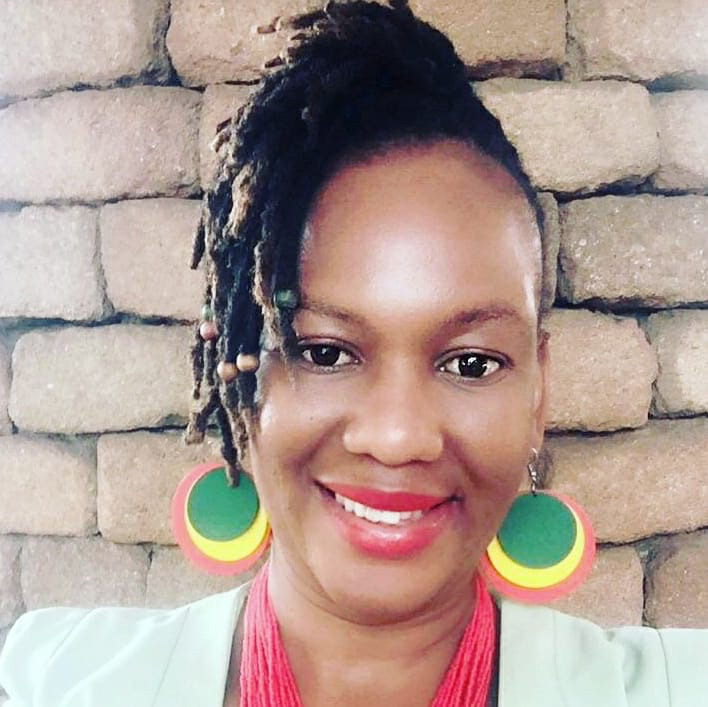 The four-month peace programme being led by The Patriot's very own Makerere University Rotary Peace Fellow Patience Rusare is aimed at equipping young journalists with the relevant knowledge and skills to report on conflict resolution and the promotion of peace.
The programme, which comes at a time Zimbabwe is heading for elections in 2023, will certainly steer the 'Fourth Estate' on values of upholding peace during this time, while desisting from traditional and warmongering styles of reporting which tend to be sensational, inflammatory and one-sided in most cases. Violence, derogatory language and hate speech should not be used as a method of expression of views for communities and nations to thrive.
Said Rusare: "The primary objective of the programme is to equip practicing journalists and media students with the right aptitude and attitude to report on peace on the continent.
"This is in recognition of the fact that peace journalism is not only about war reporting, but rather seeks to inculcate a sense of responsibility in how reporters handle disagreements in political contestations and competing ideologies in various national contexts."
Concurring with Rusare's sentiment, Minister Mutsvangwa said:"The training programme could not have come at a more opportune time than it has, with Zimbabwe going for elections in two years' time.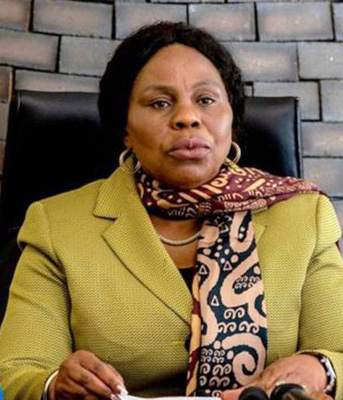 "It is critical to have a team of journalists who appreciate the value of upholding peace in political contestations.
"It is during this time that tensions may be heightened, especially depending on how the media handle their reportage.
"As the adage goes: 'The pen is mightier than the sword' and indeed, journalists must understand this power and develop attitudes that ensure that peace is upheld at all costs."
Minister Mutsvangwa stressed the need to make peace journalism training compulsory in media training institutions.
"There is urgent need to inculcate peace journalism as a major module in foundational journalism and media training at educational institutions across the country," she said.
Professor Youngblood reiterated that the media is a powerful instrument in social construction or deconstruction and it is important to exercise restraint when reporting on sensitive issues.
"Sometimes the best thing we can do is to not make a bad situation worse," she said.
African countries, such as Nigeria, Liberia and South Sudan, are among those chosen along with Zimbabwe to take part in the peace journalism training programme led by the Makerere University Rotary Peace Centre, Kampala, Uganda.
Peace journalism is when reporters and journalists make choices of what to report on and how it is reported in a manner that creates opportunities for societies at large to consider and value non-violent responses to conflict.
It is therefore incumbent upon peace journalists to consciously shift towards appropriate selection of words and pictures that aide and promote peaceful co-existence.
According to Prof Youngblood, who is also author of Peace Journalism Principles and Practices:
"Peace Journalism is when editors and reporters make choices that improve the prospects for peace.
These choices, including how to frame stories and carefully choosing which words are used, create an atmosphere conducive to peace and supportive of peace initiatives and peacemakers, without compromising the basic principles of good journalism.
Peace journalism gives peacemakers a voice while making peace initiatives and non-violent solutions more visible and viable." (Youngblood, 2018, p.2)
It is therefore imperatively prudent for peace journalists to consider the fundamental characteristics of peace journalism as presented below by the Center for Global Peace Journalism:
"Journalists should know that Peace Journalism (PJ) is proactive, examining the causes of conflict, looking for ways to encourage dialogue before violence occurs and exploring solutions.
PJ acknowledges a common ground between parties, and rejects oversimplified 'us vs. them' and 'good guy vs bad guy' reporting.
Peace reporters reject propaganda from any source and instead seek facts from all sources.
PJ is balanced, covering issues/suffering/peace proposals from all sides of a conflict.
PJ gives voice to the voiceless, instead of just reporting for and about elites and those in power.
Peace journalists provide depth and context, rather than just superficial and sensational 'blow-by-blow' accounts of violence and conflict.
Peace journalists consider the consequences of their reporting.
Peace journalists carefully choose and analyse the words they use, understanding that carelessly selected words are often inflammatory.
Peace journalists thoughtfully select the images they use, understanding that they can misrepresent an event, exacerbate an already dire situation, and re-victimise those who have suffered.
Ultimately, PJ offer counter-narratives that debunk media created or perpetuated stereotypes, myths and misperceptions." – Center for Global Peace Journalism
In peace journalism, reporters are encouraged to write in a manner that lessens tension within communities, nations and even families and individuals alike.