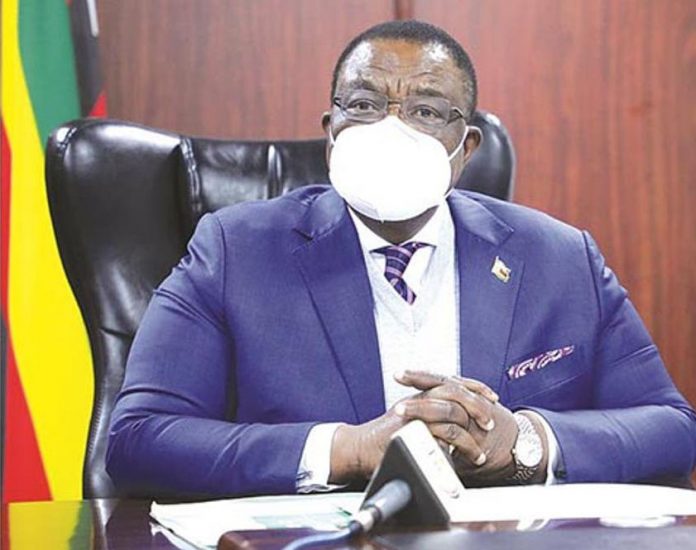 By Elizabeth Sitotombe
AS countries rush to vaccinate their people against the COVID-19 virus, new versions of the virus continue to emerge, striking fear into the hearts of many all over the world.
There have been 13 different variants of COVID-19 identified since the pandemic outbreak.
More recent is the omicron variant, also known as B.1.1.529, which was quickly tagged a 'Variant of Concern' by The World Health Organisation.
It was first detected in South Africa and Botswana early this month.
Despite being identified recently, it is already showing up in countries across the world and has now been detected in at least 13 countries, including Hong Kong, Australia, the UK, Belgium, the Netherlands and Israel.
The exact extent to which omicron has spread around the globe remains unclear.
It was first reported to WHO from South Africa on November 24
Infections in South Africa have been increasing steeply, with official statistics showing that nearly three-quarters of the COVID-19 cases reported in the country have identified omicron as the major variant pushing infection in the country.
South Africa had been recording a little over 200 cases per day, before their cases rapidly rose to a 1 000 per day, with 2 465 new cases being recorded in one day last week.
Its daily COVID-19 positivity rate jumped from 3,6 percent to 9,2 percent. According to scientists, a positivity rate of over five percent is worrisome.
The first surge was detected in Pretoria and the surrounding Tshwane metropolitan area.
According to WHO, the variant has been detected at faster rates than previous surges of infection, suggesting that it may have a growth advantage.
What do we know about omicron?
Omicron has multiple spike protein mutations with preliminary analysis suggesting that it is highly infectious.
Omicron is said to have around 30 different mutations, which is double the number present in the delta variant.
The mutations also contain features seen in all of the other variants and traits that have also never been seen before.
It is not yet clear whether it is more transmissible compared to other variants like delta. And there is also no evidence as yet whether infection with omicron causes more severe disease compared again to infections from other variants. However, preliminary evidence suggests there may be an increased risk of reinfection from omicron, meaning people who have had COVID-19 could become re-infected more easily with this variant as compared to other variants.
According to scientists, understanding the level of severity of the omicron variant will take days to several weeks.
Are symptoms different?
Angelique Coetzee, a private practitioner and chair of the South African Medical Association, who was also the first doctor to alert the world to the variant, reported that the patients she had treated so far with this new variant were, 'extremely mild'.
The patients did not portray symptoms as those of the delta variant; there was no reported loss of smell or taste, and no major drop in oxygen levels. She added that the most predominant clinical complaint was severe fatigue along with headaches and body pains. They also had a scratchy throat, a dry cough with only a few presenting with slightly high temperature.
According to Coetzee, most of her patients were men under 40, who reported, feeling very tired; half of them were, however, unvaccinated.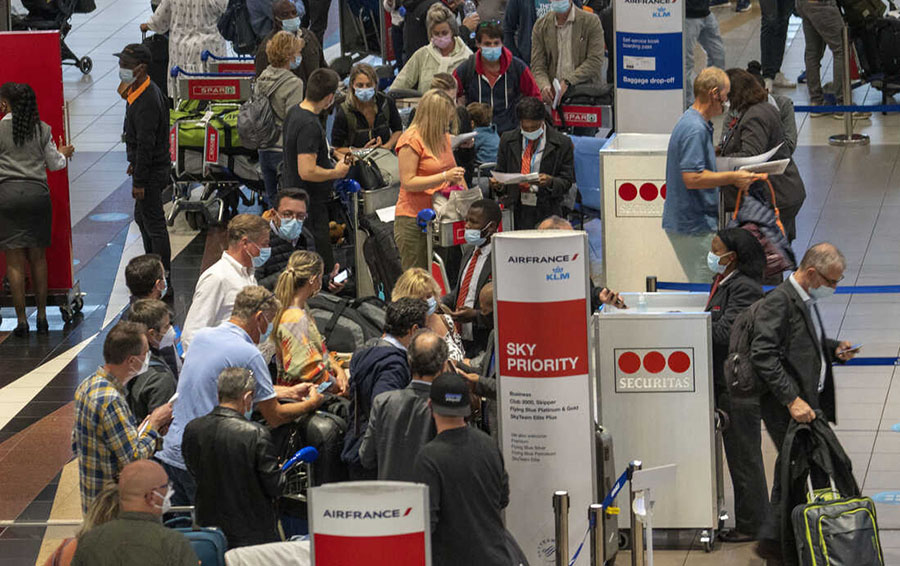 Global response to the omicron
European countries as well as the US were quick to impose travel bans on several Southern African countries that include Zimbabwe, South Africa, Botswana, Lesotho, Malawi and Mozambique, among others, saying: "The last thing we need is to bring in a new variant that will cause problems," a move that many African countries felt was unjustified.
Arrivals from the countries placed on the red list are now mandated to go straight into quarantine in government mandated hotels at a cost of around 3 000 pounds per person for a 10 day stay in the UK.
The traveller is expected to cover cost of the hotel stay.
It is not the first time that countries where new variants have been discovered have received the cold treatment.
WHO's Africa director Mathidiso Moeti said putting in place travel bans that target Africa"……attacks global solidarity."
"COVID-19 measures must be based on science not Afrophobia" said Malawi's President Lazarus Chakwera.
South Africa denounced these measures as unfair to its economy and added that they felt they were being punished for identifying the variant omicron.
"The prohibition of travel is not informed by science, nor will it be effective in preventing the spread of this variant, the only thing it will do is further damage the economies of the affected countries and undermine their ability to respond to the pandemic," said South African President Cyril Ramaphosa on Sunday.
The ripple effect
As countries made the decision to close off their boarders to specific countries, fear over the new strain resulted in a plummeting on several stock markets. The travel and airliner stocks were the most affected.
According to the Wall Street Journal, oil prices plunged more than 10 percent.
The South African Rand weakened by more than two percent to 16,36 against the dollar.
In the tourism sector, the UK is South Africa's biggest source of tourism with more than 430 000 UK travellers arriving in South Africa in 2019. The Southern African economy lost an estimated 790 million rand (US$48 million) for every month it was on the red list earlier this year.
The new variant threatens to disrupt the process of economic recovery around the globe.
Vice-President and Minister of Health and Child Welfare Dr Consantino Chiwenga urged Zimbabweans not to panic, reiterating the importance of vaccinations and dutifully following the COVID-19 health measures.
"Zimbabwe already has a critical eye at ports of entry to detect and deter the importing of COVID-19 positive patients unwittingly." he said.
One of the best ways to prevent variants from being created is for as many people as possible to get vaccinated; the more people who are not vaccinated the more COVID-19 can spread and mutate.
It is important that everyone stays calm, continue to sanitise, maintain adequate physical distancing, isolate if one feels unwell and above all get vaccinated.