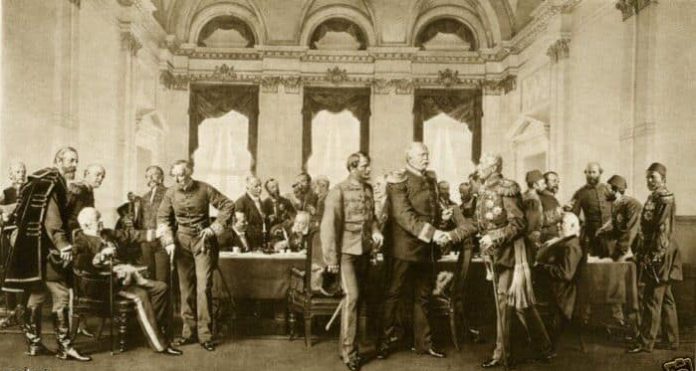 IT is Africa Week, while Africa Day was mid-week.
Schools are set to celebrate this special day with the rest of the nation.
A little boy comes home excited:
"Mother, I have prepared something special. It is about our past, our African past, here it is, a bow and arrow, guns used in the past!"
"What is a bow and arrow in Shona?" mother asks.
"Umm, I don't know," he answers.
"Why don't you ask your father?" the mother suggests.
Still so excited, he rushes to the bedroom and proudly shows the father what he made and asks him what it is called in Shona?
The father chuckles: "Goodness, I don't know! Uyo museveka uyo?"
The boy shakes his head.
"Ah, gosh, I am not sure," the father is rather amused that he doesn't know.
The boy teases him: "Google can translate from English to Shona."
He goes out looking for the mother who immediately says: "Uta!"
The Grade Four child is ecstatic: "So I made uta nemuseve, I will tell my teacher that."
The children were all to wear African attire to commemorate Africa Day.
The following day, the mother took out some pieces of African print to make stoles for the four children.
The children were excited: "Tomorrow we wear civvies,'' said the young man of the 'bow and arrow' fame.
"I shall look good in my African attire," he could not wait for Monday to dawn.
I was curious, I wanted to know what Africa Day means to the children, what they had learned about it.
The child in Grade Six immediately said: "It is to celebrate us Africans," none of the three children could go beyond this.
The other one in ECD B did not pay much attention to this though he too was excited about the African wear.
So, the dominant thing the children understood about Africa were bows and arrows, African attire, African foods and not much more than this.
So I decided to tell them a story.
The story of European poverty and greed which led to the Berlin Conference where they decided to divide Africa in order to loot and plunder its resources, gold, diamonds and so on.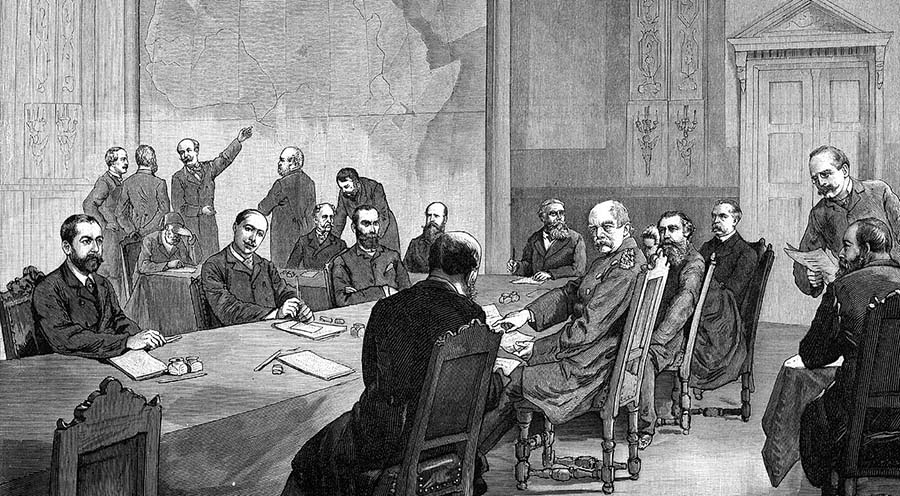 When I gave them examples of which European country took which part of Africa, things became more familiar, and when I talked about the British in Zimbabwe, they knew.
And then after years of looting and plunder, the Africans gathered, put their money, other material goods and ideas together to drive out the European looters and plunderers.
The children gave me their rapt attention as I narrated.
The day they put all this together, in an organisation, was on May 25 19…., I left it open, I hoped the children at least would remember which year; that this at least would have been mentioned in class and so emphasised they would remember it.
The children made several guesses and they were all incorrect. When I told them 1963, it did not ring a bell.
I realised that this had not been dealt with in class.
So we continued with the story about how the Africans worked together and helped the liberation movements in each country until each African nation freed itself of the looters and plunderers.
The children were totally amazed with this story, and I told them that is how Africa Day came about — the day Africans formed the Organisation of African Unity to help each other to get rid of the looters and plunderers and chart their own destiny.
It was a lot of food for thought for them.
They were silent for quite some time.
I also had quite a lot to think about.
So, if the children are not taught the essence of African unity, its genesis and purpose what is the point of the children putting on African attire, making bows and arrows and so on.
No one can feel at peace believing he/she knows something when in fact one is ignorant.
I was not happy for these children.
Is it that the teachers don't know the history and background to May 25 1963; if so, then they can always look it up.
What do text books say about this topic?
If they do not cover it sufficiently, how did they get the Ministry's approval to be setbooks without covering such an important topic? Alternatively, the teacher's ideological orientation might be contrary to the emancipation of Africa and the liberation ethos.
What would be the benefit of putting out a curriculum that covers such critical topics and then they are not covered as they should?
It is a cause for concern.
I then reminded the children that Mbuya Nehanda's statue was commissioned on May 25 last year.
They all knew about the statue, yes.
I then asked the significance of commissioning the statue on Africa Day.
They all knew why, they replied that it is because she fought for us, she is a great warrior, a great leader of the Chimurenga War.
There were more issues about Mbuya Nehanda's greatness to discuss, her bravery, singing and dancing when her death sentence was announced.
They wanted to know which song she sang, I suggested perhaps Mbavarira, and I sang a bit of the song 'Yakarira ndiri kwaGutu iya here iya' they tried to join me, it was quite a moment.
We went on to talk about Mbuya Nehanda's resoluteness, how she would not be baptized nor ask God's forgiveness for fighting the whiteman, that she told the whiteman he is the thief who stole her land and should ask God's forgiveness for the theft.
They were excited about the prophecy 'mapfupa angu achamuka' if you kill me and how it was fulfilled in the Second Chimurenga,
The little girl in grade two then asked if they still killed her and when I said yes, she was upset. 'Vane utsinye, utsinye, utsinye… she would not stop emphasizing, she was on the verge of tears.
The whole story shocked the children.
They had never seen whites as the looters and plunderers.
The children were in agreement with Mbuya Nehanda, as the Grade Six boy put it 'you don't apologise to the thief who has broken into your home.'
Mbuya Nehanda is their undisputed heroine. The bow and arrow young man who had hoped to go to France asked 'Does it mean I don't go to France?'
There was a chorus, 'only to visit but not to stay.'
The Grade Two girl added and when you come back bring back our money which they looted for so many years.
At this point the ECD B little boy added 'you should bring back our money'.
Perhaps teaching the children the truth would seal the fate of the whiteman in Zimbabwe and Africa in unprecedented ways, mapfupa angamuka pakarwiwa Zvimurenga zvisingaperi which are pending across the continent, such as the one Melinda Teya alluded to when she reminded us last week that the French have hundreds of billions of gold reserves and they don't have a single gold mine.
Let us teach the children well, let us protect and perpetuate the legacy, ko 'mapfupa angamuka sei?' if we relegate the legacy of Chimurenga in the continent to the dustbins.