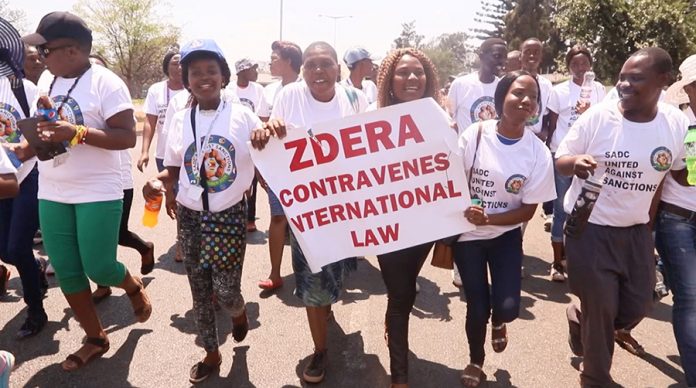 RUTENDO MOYO (not her real name) was supposed to sit for the UK's Chartered Insurance Institute examinations in April this year but failed to do so because Zimbabwe is under sanctions.
Writing to the candidate, business operations co-ordinator-International Exams, Richard White said:
"This email is to advise that due to financial sanctions the CII are no longer able to facilitate examinations in Zimbabwe until further notice. With this being the case the CII are offering to move your (M93) exam to another location of your choice. We are sorry you will not be able to sit your exam in Harare, but we look forward to hearing from you shortly."
And because of the COVID-19-induced travel restrictions at that time, she could not move her examination to another country.
She does not know when next she will sit for that examination.
This is far from the claim that sanctions are targeted on a few individuals.
The reality on the ground is that the tight grip of the illegal sanctions is being felt throughout the whole economy.
Even for something as simple as having a PayPal account is a nightmare for Zimbabwe users because of sanctions.
Zimbabweans often get passed up for scholarship or award opportunities simply because "…your country does not qualify."
In 2017, child rights campaigner Nyaradzayi Gumbonzvanda, who was successfully nominated for a CNN Heroes Programme award for her work, was disqualified because Zimbabwe was under sanctions.
However, US officials defend this policy by stating that the sanctions are not against the country as a whole, but a small group of individuals and companies they allege undermine democratic processes in Zimbabwe.
Is it so?
They have officially tidied this list to include fewer than 200 people and companies.
And the selection of corporates who were placed under that list was not by coincidence.
Talk of Agribank, Industrial Development Corporation and ZB Financial Holdings: They know what hurts Government hurts the people.
ZDERA engineered for regime change
The US has a two-pronged sanctions regime on Zimbabwe.
The Office of Foreign Assets Control (OFAC) which enforces economic and trade sanctions based on the US foreign policy and the Zimbabwe Democracy and Economic Recovery Act (ZDERA), a law which imposed economic sanctions on the country.
The ZDERA Bills, both in 2001 and 2018, were engineered by unrepentant racists Jesse Helms and Jeff Flake, respectively.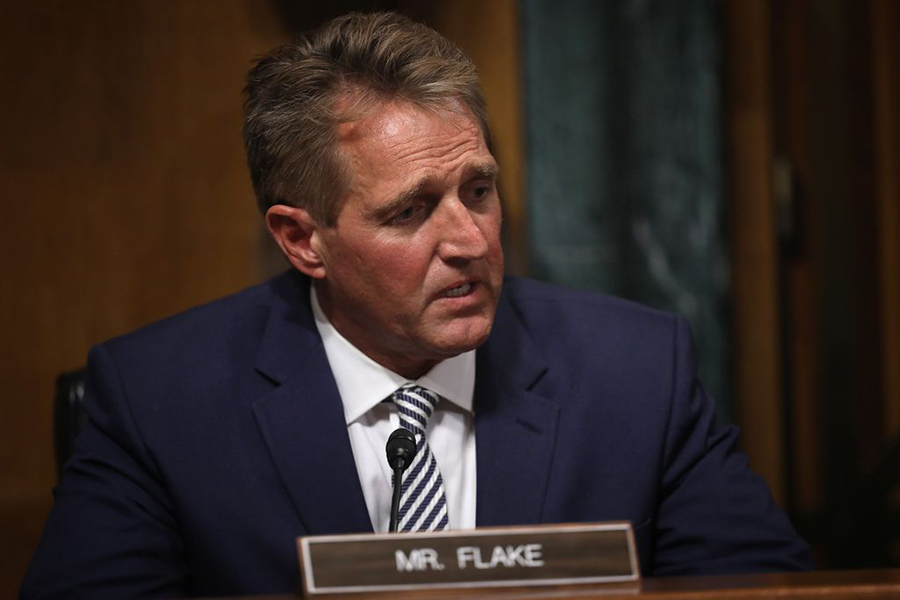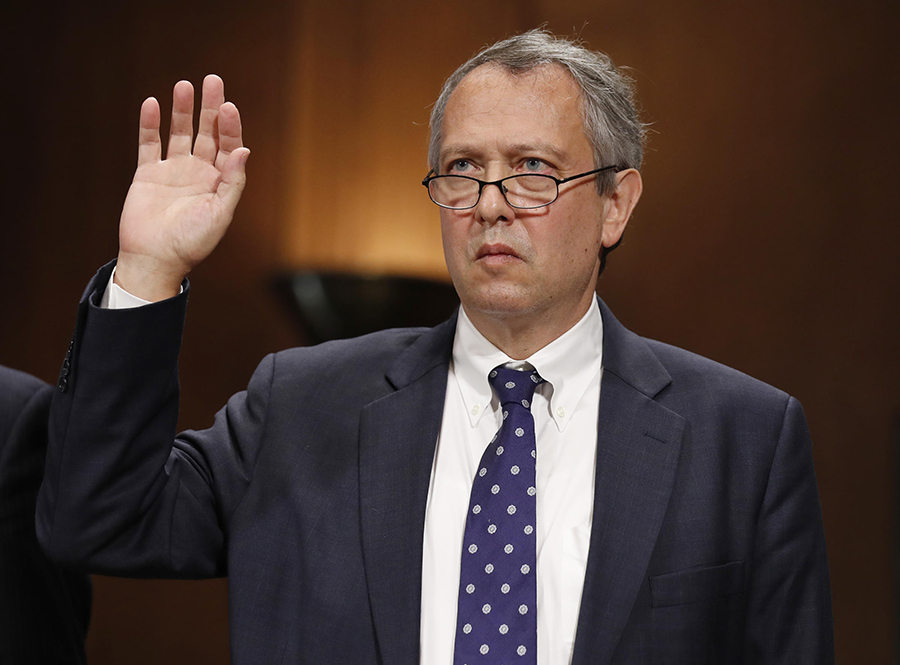 Helms unashamedly supported Rhodesia and the Unilateral Declaration of Independence (UDI) while spiritedly opposing the Civil Rights Act in 1964 in the US, which sought to rid of black discrimination.
He called the law "…the single most dangerous piece of legislation ever introduced."
He described Martin Luther King and his followers as "… communists and sex perverts."
He vociferously campaigned for the lifting of sanctions against Ian Smith's administration.
When Helms died in 2008, one of his protégés in conservative circles, Jeff Flake of Arizona, was there to pick up the mantle, masterminding the enactment of the amended ZDERA.
History records him as one of the key figures whose testimony supported a motion in favour of apartheid in South Africa in 1987.
In 1987, Flake testified before the Utah State Senate in support of a resolution in favour of apartheid South Africa.
A lobbyist for American mining interests at the time, he said, ironically given current debates on the impact of sanctions, that he opposed sanctions on SA because they hurt ordinary South Africans.
And this is exactly what they have done to Zimbabwe.
Following the enactment of the ZDERA in 2001, the illegal sanctions are affecting ordinary people the most, especially the rural poor.
Because of the sanctions, Zimbabwe has, for the past 20 years, failed to access lines of credit from international monetary institutions.
The Bretton Woods institutions (IMF and World Bank) suspended Balance of Payments support and technical assistance to Zimbabwe.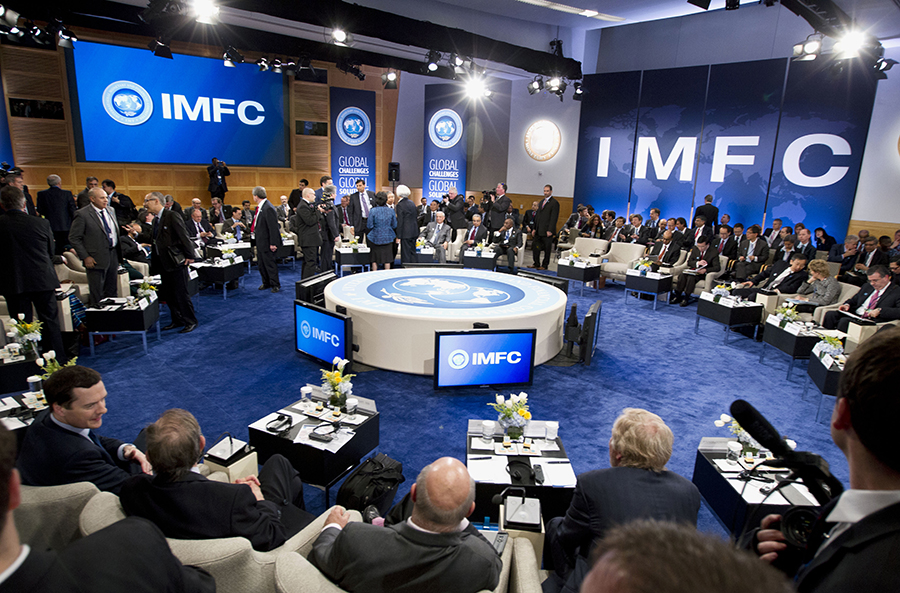 Consequently, the country's external payment arrears continually increased from US$109 million in 1999 to US$5,4 billion in 2017.
The arrears have been rising, now at more than 70 percent of total public and publicly guaranteed external debt.
Regrettably, the lending programme from the World Bank is inactive due to accumulated arrears and sanctions.
With effect from October 2000, the World Bank placed all its International Bank of Reconstruction and Development loans and International Development Association credits to, or guaranteed by, Zimbabwe in non-accrual status, resulting in the country being unable to access any further loans.
The combined effect of the arrears situation and sanctions has resulted in Zimbabwean companies finding it extremely difficult to access offshore lending, thus, crippling their operations.
Pre-sanctions era, loan inflows to Zimbabwean companies increased from US$134 million in 1980 to US$480 million in the 1990s but fell significantly to an average of US$80 million between 2000 and 2008.
Currently, where the private sector manages to secure offshore financing, it is usually at punitive interest rates.
As a result, the country has been forced to virtually operate from hand to mouth.
This unfavourable development has worsened the country's creditworthiness as the country's international financial risk profile escalated.
Econet founder and billionaire Strive Masiyiwa told a meeting of Afreximbank clients in 2018 that sanctions were hurting the economy.
"When sanctions hit the country, every credit line disappeared. You could not talk to anyone, they were shutting down," he said.
"For us as a business, there was one institution that remained and it was Afreximbank."
Yet the US administration claims that the sanctions apply only to representatives of the country's leadership, a number of banks and enterprises.
Under ZDERA, American companies are not allowed to deal with Zimbabwean entities on the sanctions list.
Some companies associated with the State have had their money intercepted or blocked when they attempted to trade with international institutions.
Companies have also found it challenging to move money into Zimbabwe because banks can be fined for dealing with sanctioned countries.
Clearly, US sanctions policy is aimed at protecting its own, primarily economic interests and they have nothing to do with the protection of democracy and human rights in Zimbabwe.
OFAC an evil financial weapon
America's sanctions on Zimbabwe operate using US' Treasury Office of Foreign Assets Control which monitors transactions denominated in the US dollar for possible infringement of sanctions.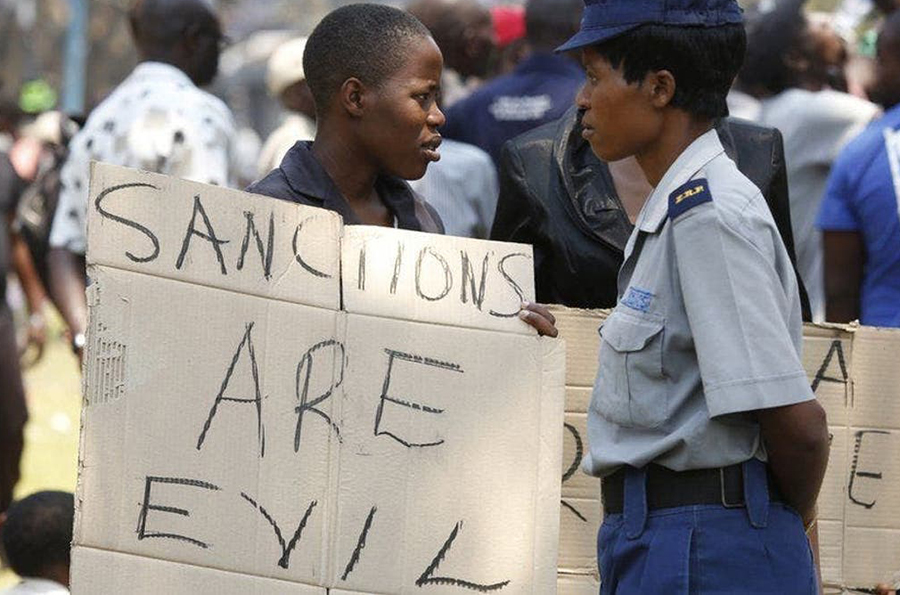 This means that there are serious consequences for violators.
In 2016 alone, 19 de-risking cases were recorded in 10 of the local banks.
In the same year, OFAC had fined Barclays Bank Plc US$2, 48 million to resolve potential civil liability for 159 apparent violations of the Zimbabwe sanctions regulations.
OFAC claimed that between July 2008 to September 2013, Barclays processed 159 banned transactions worth about US$3,4 million through financial institutions in the US, including Barclays' New York branch for corporate customers of Barclays Bank of Zimbabwe Limited that were owned 50 percent or more, directly or indirectly, by a company on OFAC's List of Specially Designated Nationals and Blocked Persons.
In 2017, CBZ Bank was slapped with a staggering US$3,8 billion fine by OFAC for facilitating transactions on behalf of ZB Bank which was then a specified institution under ZDERA. The penalty was only reduced to US$385 million after mitigation and negotiations.
Other economic sectors which were affected by OFAC are parastatals such as the Industrial Development Corporation (IDC). IDC had interests in companies such as Olivine Industries, Sable Chemicals, Chemplex Corporation and Zimbabwe Fertiliser Company (ZFC).
The industrial group suffered at the hands of OFAC in 2013 when it secured a US$2 million loan from the PTA Bank for plant rehabilitation and raw materials for Olivine which OFAC seized.
IDC lost in excess of US$20 million in OFAC seizures.
The American body froze US$5 million for ZFC which affected Zimbabwe's agricultural production.
When the IDC secured an US$18 million loan from IDC of South Africa, the creditor only disbursed half the amount fearing attracting OFAC's ire.
Earlier in 2016, to avoid offending the US Treasury, Standard Chartered ordered IDC to close its accounts with the bank.
Standard Chartered's fears were not unfounded.
Even the Small and Medium Enterprises Development Corporation (SMEDCO), through which Government funds the activities of most small businesses to enable retrenched workers to support their families through enterprise, had its US$3 million blocked by OFAC.
And yet they claim US sanctions are not directed at citizens.
Moreover, due to sanctions, the country lost most of its lucrative markets for horticulture products.
Previously, farmers used to export horticulture produce to the Netherlands and the UK.
However, these markets were closed due to sanctions, resulting in a significant decline in the horticulture industry.
By 2005, horticulture exports had gone down to about US$72 million, with the value further tumbling to US$40 million by 2009.
The cotton industry is failing to access the EU markets directly, but only through middlemen, resulting in the loss of between five-10 percent of the value of produce.
And yet the US maintains the sanctions are targeted.
Sanctions are affecting anyone and everyone associated with Zimbabwe.
Sanctions must go!