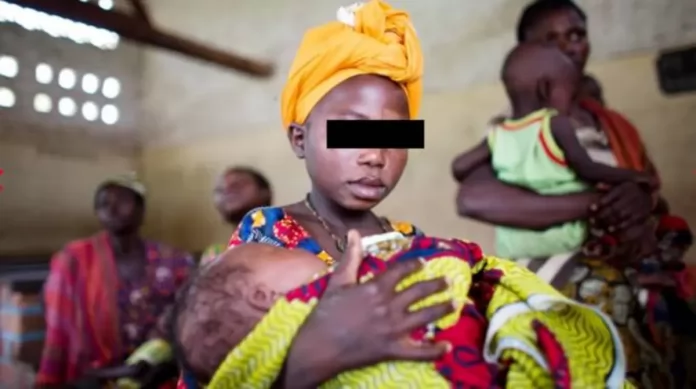 FOURTEEN-year-old Ruramai (not real name) hastily ties her shoelaces, dusts up her black pair of shoes sent by her aunt who works in Harare and quickly rushes off to join her peers before they enter the gate of Wadzanai Secondary School in Shamva.
It isalmost 7:20am and in 10 minutes, the bell to signal the beginning of lessons will go off.
Ruramai joins her friends in discussing yesterday's Integrated Science homework as they make their way to their class, Form Two North.
March is the second month since schools opened and for Ruramai, walking into the class meant she had defied odds.
After all, she was the first girl in the family of five girls to have proceeded to secondary school despite being the youngest.
Her sisters had not been as 'fortunate' as Ruramai, since upon completion of their Grade Seven examinations, that mark the end of primary education, had not proceeded to secondary school.
Ruramai's sisters, like some other girls in Shamva, a gold mining town in Mashonaland Central Province, had found themselves being married off to small-scale miners, popularly known as makorokoza, operating in the area.
It had become the norm that once a girl starts her menstruation cycle, families considered her to have come of age and ready to be someone's bride.
Enticed by the money, clothes and cars flashed by gold miners, families trade off their girls.
Sadly for these girls, life as they know it would have come to an end.
For them, it meant losing their right to education and being married off, their sexual reproductive health rights infringed.
The Sustainable Development Goals (SDG) framework marks huge progress in addressing women's sexual reproductive rights which entail having absolute control over matters related to their sexuality and reproductive rights.
The Maputo Protocol, which Zimbabwe is Party to, in Article 14, speaks on the need to uphold reproductive rights, including affording women the right to regulate their fertility, having access to contraception and sex education.
According to a study by ZIMSTAT (2020), the national child marriage prevalence rate was 32 percent and 50 percent for Mashonaland Central.
It is against this backdrop traditional leaders in Bushu and Nyamaropa chiefdoms in Shamva put in place measures to end child marriages.
A document titled: 'By-laws on ending child marriages in Bushu and Nyamaropa Chiefdoms' has been adopted to fight child marriages.
The two chiefdoms, in line with calls by international human rights instruments, including Maputo Protocol and Convention on the Elimination of the Discrimination Against Women (CEDAW) to end harmful cultural practices have put in place by-laws to end child marriages.
The by-laws advocate a multi-sectoral approach to protect children from sexual abuse and child marriages.
The measures call for institutions of the society, including the family, community, religious groupings, traditional leaders, miners, farmers, schools and Government institutions to work together to end child marriages.
"The family, school, churches, owners of mines, claim holders, farmers and police must work together to protect children from any form of abuse be it labour-related or sexually," reads part of the document.
The by-laws castigate cultural practices that include betrothal, incest, the appeasing of avenged spirits using a girl-child and wife inheritance.
In an effort to deter would-be offenders, stiff measures have been put in place.
"A person who marries a child shall be guilty of an offence in terms of this By-law and shall be liable to a penalty of two cattle and that penalty shall be paid within one month from the date of judgment," reads part of the document.
"Any parent who facilitates child marriage upon his or her child or hears of the act of child marriage and fails to take action about it shall be guilty of an offence and shall be liable to a penalty of two cattle.
These cattle shall be paid within a period not exceeding two months.
The Chief is empowered by this law to separate all child marriages in marriages."
Shamva villagers have welcomed the move by traditional leaders to fight against child marriages.
Netsai Mutema said the move was long overdue and welcome as it would help improve the lives of the girl-child in the area.
"The issue of child marriages has been of concern as girls have been robbed of their future," she said.
"It is sad we have lost lives of young children who die during childbirth after being forced to marry early."
Another villager, Steven Mhodzi, said the move by traditional leaders was a show that culture was evolving.
"For long, some cultural practices have contributed to child marriages and with these measures in place, it means people will have to do away with the harmful cultural practices," he said.
As the country seeks to end child marriages, it is hoped the positive stance taken in Shamva will cascade to other areas.
Child marriages must be stopped.