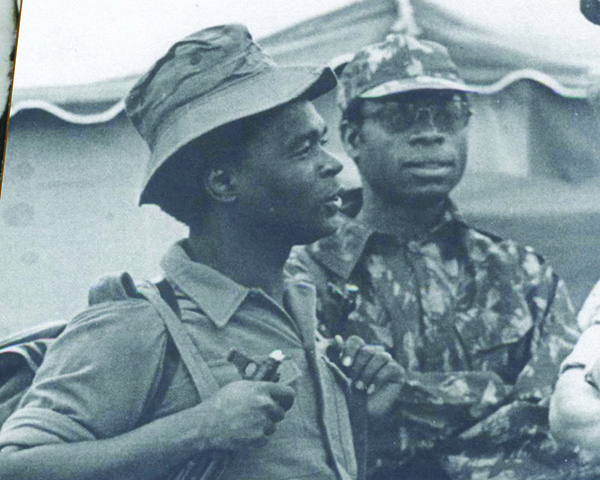 I HAD just arrived at Pasichigare Camp, still so new in the struggle, just a few days in the struggle.
I was still discovering my environs, just roaming about.
I went up the escarpment, up the hill where the camp defence was mounted.
I was entranced; there they were, so young, so sweet, so special.
The struggle summarised their life; it was their whole being, their whole purpose of being.
They could not have been more than 18 or 19, which means they had known no other life but the struggle.
But I was much older. At 22 I had seen a bit of the other life. I had been to university but these young comrades could not have been more than secondary school graduates, I realised.
So, so young and yet so completely dedicated to the struggle; from the classroom to the struggle, that's all they knew and they were content.
In this time that we are still celebrating independence, the light of the just arrived Zimbabwe is still gracing the still gracious, precious land.
During this time, still so brimful of the incandescent bride Zimbabwe we cannot but continue to remember the illustrious self-sacrificing lives of those who gave up their lives for their Zimbabwe.
Young and old, from all walks of life, abandoned everything for the struggle for their Zimbabwe, fully knowing that ultimately they would give up their very lives for their beloved, it was inevitable.
Today as part of this continuous celebration, we are looking at Felix Muchemwa, a descendant of the royal Makoni clan, whose ancestor read the riot act to the British imperialists during the First Chimurenga.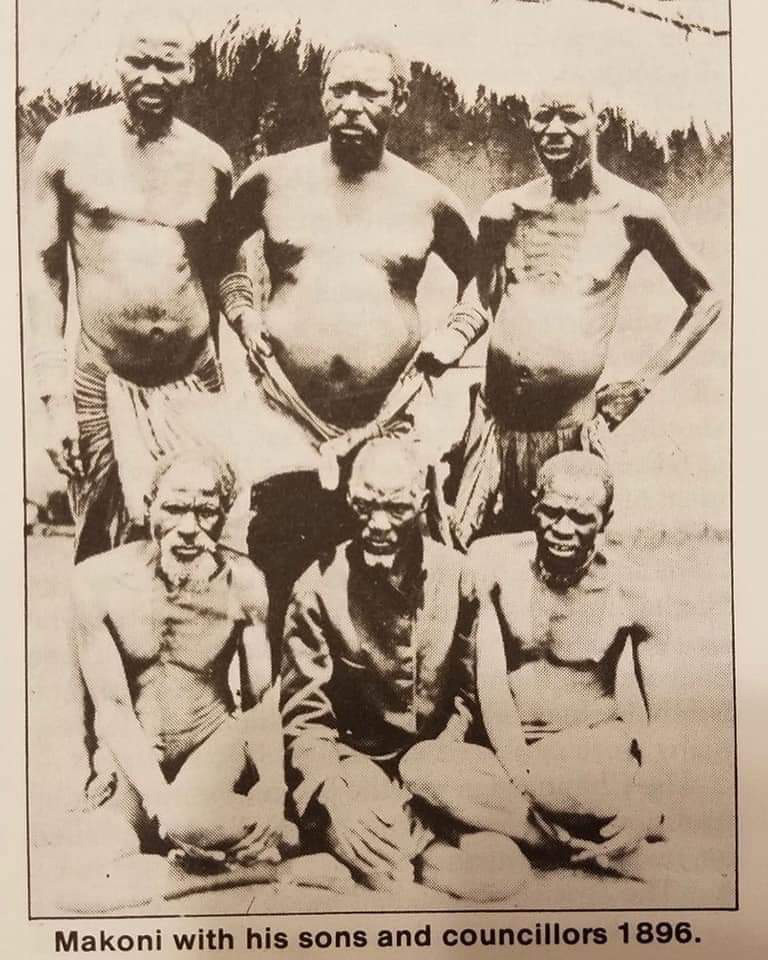 "On June 9 1896, Paramount Chief Makoni held a conclave of his indunas and wished them to join him in the rebellion against the whiteman and on June 16, sending his younger son, a warrior commander, to all villages in Makoni District announcing his declaration of war against the BSAC, the European settlers, the Native Commissioner Ross and his Native police." (Muchemwa:2015)
From then on, he waged a relentless war against the whiteman, together with Chief Mangwende's forces, routing whites in Headlands and Marandellas (Marondera).
Here is a chief who openly declared war on the whites and laid siege until they could no longer operate, paralysing and controlling communications and trade routes between Beira and Salisbury.
For this, he was the first target of the British counter-offensive.
It was clear that as long as Paramount Chief Makoni remained alive, peace in the Salisbury to Umtali and Beira communications corridor would remain illusory.
On August 3, on their first assault on Chief Makoni's gwindingwi with mass casualty weapons; the 7 pounder, Mountain and Maxim guns as well as dynamite charges, they intended genocide.
Chimurenga warriors prevailed, killing Captain Hayness and three privates.
Native Commissioner Ross did not succeed in having Chief Makoni killed or dislodged from his gwindingwi fortress.
When Native Commissoner Ross demanded of Paramount Chief Makoni, "…conditional surrender by all those who had rebelled against the British Crown…," Makoni was infuriated, underlining that he had never acknowledged that he was under the British crown.
He continued the struggle.
From August 25 to September 3, they besieged his gwindingwi fortress for the second time, with mountain guns, 7 pounders and dynamite charges', wagon loads of dynamite charges from Umtali maintained a constant supply to the gwindingwi fortress main cave entrance killing thousands of civillians in the process.
Paramount Chief Makoni would not allow genocide; they would wipe out all his people as long as he was alive. He, therefore, surrendered and they murdered him by firing squad.
True kings put their people first; Chief Makoni was true royalty.
This is whence Felix Muchemwa descended, from lion-hearted heroic ancestry.
He lived and fought true to the mettle from which he originated. His life was an honour to his ancestor, Paramount Chief Makoni.
Young Felix distinguished himself from an early age, not only as an intellectual but also as a freedom fighter.
Felix was true Makoni royalty. If you are king, you lead your forces in battle, your sons are the chief captains of the war. Felix Muchemwa, like all royalty, led from the front. He did not let others do the fighting while he went to school or enjoyed white privilege.
Despite its racism, the Rhodesian regime could not ignore that he was the best brains of his time when he excelled in his 'A'-Level results at Fletcher High School. They awarded him a scholarship to study medicine at the then University of Rhodesia.
While at Fletcher, young Felix had not missed that the neighbouring Guinea Fowl High School was all white and the attendant privileges far exceeded anything that the Africans were availed at Fletcher.
At the University of Rhodesia, both black and white students could not miss the charisma, the magnetism and bril
liance of young Muchemwa. They overwhelmingly elected him president of the Student Representative Council.
The privilege of studying medicine at the prestigious institution did not calm Felix about the injustices in his land; it only spurred him on. The young firebrand was clear of who he was and that ruled his life at UR.
On a certain day, Ian Smith was to address an all white meeting at Harry Margolis Hall in Salisbury when young Muchemwa organised a march in protest.
When white youths told him: "Bobojani go back to the mountains," an infuriated Muchemwa stormed the Hall, smashing the microphone to the floor, destroying property and injuring some whites.
The prophecy was clear: The young firebrand inevitably would become a young guerilla medical practitioner.
The fury that Felix unleashed on whites on this day was not just a passing storm, it was the fury of the royal Makoni son who could never be at peace until the scourge of the whiteman was totally washed out and wiped out from his heritage, Zimbabwe.
It was the fury permanently burning in his soul against the British armed robbers and the attendant evils that were unleashed against his kith and kin on a daily basis.
This fury never dissipated throughout his life; it did not surge lower even when he was studying medicine at the prestigious Birmingham University in England after the Rhodesians had expelled him from the University of Rhodesia; he continued to organise fellow Zimbabweans in the Diaspora to raise funds and materials for the armed struggle to free his beloved Zimbabwe.
And he continued to communicate with leaders of the armed struggle, and the fury continued to burn in him until ultimately he joined the armed struggle in person…where the fury was more directly focused on the enemy of his people.