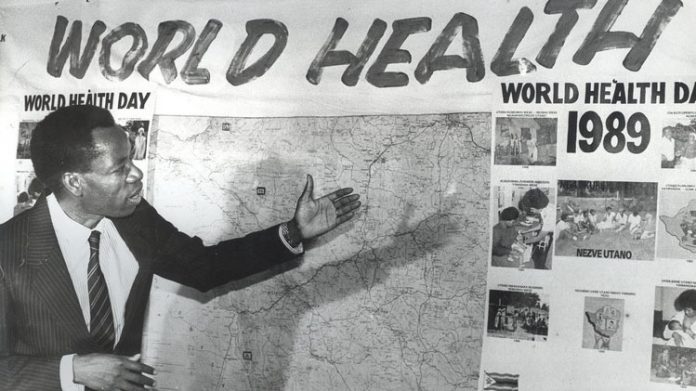 THE more Felix Muchemwa met with leaders of the armed struggle, Comrades Chitepo, Tongogara and others, the more impatient he became to join others in the bush.
He had it in his heart and mind to join the struggle after he completed his medical studies.
"We could spend the whole night listening to Chairman Chitepo speaking hours on end about Zimbabwe, challenges in the party and the struggle and how he wished Zimbabwe would be free in his life time.'
I said to myself, if I am to die in the bush, that's it…
Of course I thought about my mother and others so close to me, but what about Zimbabwe? What about Chitepo and others already fighting, some in prisons, didn't they have families as well to think about?" said Muchemwa in his book The Struggle for Land in Zimbabwe 1890 to 2010.
The armed struggle was desperate for an extra pair of medical hands.
In June 1977, the young medic arrived in Maputo, armed with two small bags, one with personal effects and the other with medical tools.
"I said to Comrade Tongo, who had already started to refer to me as comrade Doctor: 'The more you hold me here in Maputo, the more people who need my medical service will be dying in the bush camps. I want to go there and do the work that I have to do."
The young force that had smashed the microphone to the floor at Harry Margolis Hall in Salisbury with the fury of a tornado in protest against the enslavement of his people by the British now found consolation.
He poured out his heart and soul into suturing the physical and spiritual wounds of his compatriots, his comrades in arms.
He would join comrade medics Herbert Ushewokunze, Sydney Sekeramai, Don Mvuti and Gwada.
Indeed the situation was dire; in holding camps, such as Doiroi, disease had reached catastrophic levels.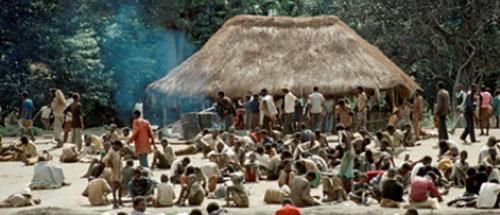 "Dioroi by mid-1977 looked like a semi-desert in the middle of a tropical jungle full of squatting refugees, who remained motionless for hours on end. The diseased refugees looked extremely weak and vulnerable in their dusty, often soiled sack clothing. Many who ventured into the bush never came back alive. In Doiroi alone, the death toll had risen to 50 a day by mid-1977," reports Dr Muchemwa in his book.
Disease was rampant, Muchemwa describes in detail the toll and ravages of disease on his fellow comrades, which included malaria, bilharzia, tropical ulcers, gastro-intestinal parasites, gastro-enteritis and other types of diarrhoeal diseases, also a large variety of anxiety neurotic diseases, such as mahurricane – a form of pseudo paralysis, hysterical barking with the affected often responding to each other with greater intensity as well as 'extremely distressing hiccups'
There was no clothing, most comrades where dressed in sack material.
This is the situation which confronted the young medic. An extra pair of medical hands were thus desperately needed.
From July to September 1977, Comrade Muchemwa was assigned to deal with the disaster at Doiroi and with the support of Commander Rex Nhongo, Comrade Sekeramai, and the Doiroi camp commanders, he succeeded. The death rate fell from 50 to one per day.
It was not easy.
There was no moment's respite for the young medic.
Just five months after he had joined the struggle in November 1977, he escaped death by a whisker during the Chimoio massacre.
He describes what it cost the medics to suture the aftermath of the massacre:
"Comrade Muchemwa who had been trapped inside Chimoio Camp the whole day during the Chimoio attack, managed to escape during the evening and the following morning he was allowed to operate in one of the theatres using Ketamine as a general anesthesia. He was joined in the early part of the second week by Dr Sekeramayi. It took the two doctors more than three weeks to remove the shrapnel from thousands of comrades." (Muchemwa: 2015)
There was nothing more, it was just a mission to serve.
If someone can serve under such harsh conditions during the war and he comes home after the liberation struggle and he does not seek personal gain by practising medicine for profit but instead joins the public service, first in the army, and then as Minister of Health and other Ministerial portfolios, then you are ensconcing greatness at its deepest. The late former President Robert Mugabe underlined this at Comrade Muchemwa's burial.
"Those of us who worked closely with him can testify to his great intellect, which, however, did not burden his other virtue of humility. Always humble, yes!
Always smiling with that reassuring sense of compassion. Indeed his whole charming personality could not have been fitter for any other profession than that of ministering to life as a medical doctor.
For here was one rare instance where personal cast and professional choice simply merged, simply tallied in ways hard to repeat. Indeed in ways sure to benefit mankind.
Indeed, having gone through so much in the struggle, Comrade Muchemwa did not award himself a holiday. He served illustriously in the national army but had to retire because his health was not doing too well. Still, he did not go on holiday, he continued to serve in the public service.
Aive 'munhu asingazeze, waivezve Minister, asi ari musoja. Husoja hwakanga hwusingabve maari, kana huchiremba hwaisabvawo," Cde Mugabe would summarise Comrade Muchemwa's personality thus.
That fury against British injustice on his land and people was the depth of his love for fellow Zimbabweans.
Even as his health was failing and he grew weaker and weaker, he still fought on releasing with deafening fury, against the British armed robbers, his epic publication 'The Struggle for Land in Zimbabwe 1890 to 2010,' effectively silencing those who would peddle the falsehood that the struggle was about anything but the land.
That was his salvo, the Katusha, the Stalin Organ he fired against the British enemy, published just nine months before he succumbed to illness.
Nyati, the son of Makoni, the great warrior of old, mukoma Felix, young firebrand, guerilla medical practitioner, you blazed a trail which shall ever light the way for Zimbabwe. We salute you!