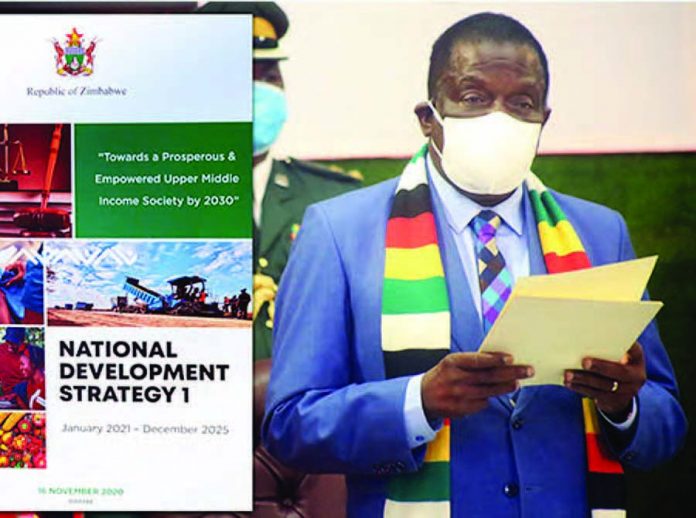 By Elizabeth Sitotombe
THE ZANU PF Government, under the Second Republic, has managed great feats.
And, like a well-oiled machine, massive development projects have sprung up all over the country guided by the National Development Strategy (NDS1) which aims for an upper-middle income economy by 2030.
An election victory at this point is as clear as day and this is making the opposition jittery and desperate.
Fearing a palace coup, opposition leader Nelson Chamisa of CCC is burning midnight oil crafting how to get rid of members of his party threatening his pole position.
The rift that is now apparent in the 'nascent' party, that morphed out of the former MDC on January 24 2022, has seen the flailing opposition at sixes-and-sevens just months away from the 2023 elections.
According to inside sources, Chamisa has gone a step further by claiming his lieutenants Tendai Biti, Charlton Hwende and Job Sikhala maybe agents of ZANU PF.
The group has been trying, but failing, to 'whip' each other into line.
It's alleged Biti has been a long time admirer of the ruling ZANU PF Government and how they handle their affairs.
He is on record singing praises of ZANU PF.
In 2014, he clearly admitted that the ruling Party and Government had won the hearts of many.
On opposition 2013 election loss as MDC-T, he said: "We were selling hopes and dreams when ZANU PF was selling practical realities. How do we transit and balance the message of hope with the message of immediate realities."
Under the Second Republic, those sold realities have since taken shape.
Biti, at one point, was even pictured thoroughly engrossed in the ZANU PF's election Manifesto. He could not hide the deep admiration he held for ZANU PF, though he was on the other side of the floor.
Chamisa simply refuses to address the elephant in the room.
Just a few months shy of elections, CCC is still structureless.
Fadzayi Mahere, Chamisa's favourite mouthpiece, tried a few days ago to insinuate that CCC has structures.
"In public they pretend we have no structures but privately they have got the Intel that millions of citizens have been mobilised to vote in the general election," she tried to insinuate.
Is that evidence that the party has structures?
As far as the general public is concerned, Chamisa, Mahere and Gift Ostallos are the only structures in the opposition party, with the rest left out in the cold.
That is why Hwende decided to do away with 'Mugwazo', a programme targeting areas that are seen as ZANU PF strongholds.
He realised he was being abused to mobilise people without any guarantee of future rewards.
Chamisa intends to impose candidates of his choice in the coming elections — a move certainly signalling the end of CCC.
Chamisa has refused, ignored or neglected to found his party on democratic tenets — a clear sign of intolerance or infantile mischief to avoid accountability of financial donations to his party.
On January 17, on his Twitter account, Chamisa wrote: "In a new Great Zimbabwe, we shall turn swords into building trowels, spears into pruning hooks, and stones of hate into roses of love and amity. Hate language and intolerance shall be a thing of the past. Toxicity shall be jettisoned. We will relate with respect and civility."
To which one supporter responded: "If you could demonstrate those national wishes whilst in the oppositional trenches l could have given you the benefit of the doubt. Now you do not see eye to eye with the very founders of the political entity you diverted to your own. Make peace with Mudzuri first."
Another wrote: "These are Good but Empty words, Mr Chamisa. You have never publicly condemned the toxicity and hate language inside CCC against other CCC members like Hwende and others. You have appeared to endorse it. You have failed to offer the 'alternative government you speak of."
Chamisa's support has worn thin.
Many of his followers are in it for the money — opportunists all of them, without any ideological conviction!
They make noise, become political nuisance to get themselves arrested and attract the attention of the gullible West, gain scholarships and a few pieces of silver and then live a comfortable life with their families abroad.
This is why their trademark is violence — for in the volatile political environment they garner international attention.
While the opposition is busy clowning, the ZANU-PF led government has done, and continues to do, for their people.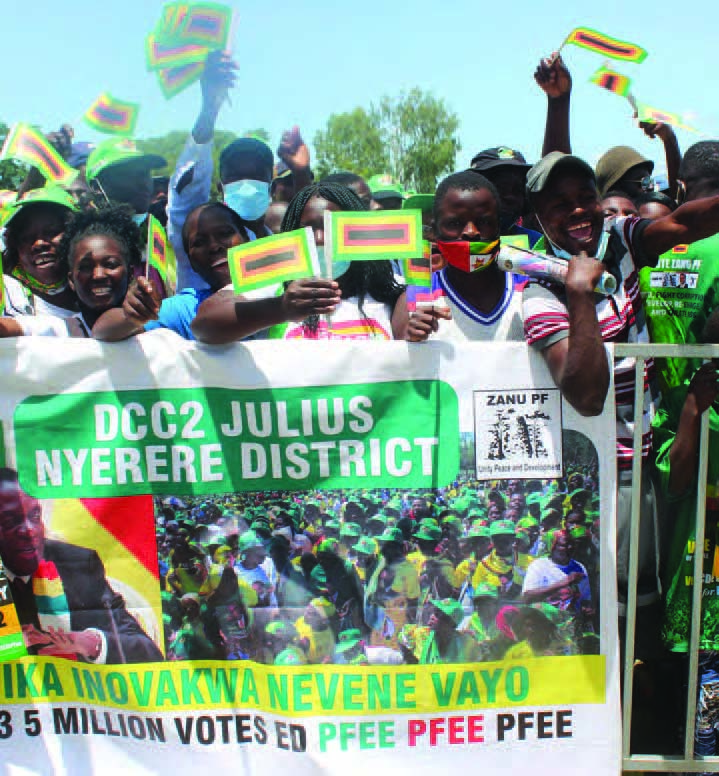 Along with the masses, they took back land from our colonisers.
They went a step further!
Under the US$3,5 billion Global Compensation Deed (GCD), the Government made an offer in September 2022 for the settlement of the GCD which was accepted by former farm owners through a referendum.
The agreed payment plan includes an interim cash payment of 10 percent, which translates to US$350 million over four years coupled with interim cash payments of US$35 million per year for three years (from 2023 to 2025).
A balance of US$295 million will paid in 2026 from sale proceeds of the former farm owners' 12,5 percent Kuvimba shareholding and/or sale of any other Government asset.
Under the new dispensation, Zimbabwe is friend to all and an enemy to none — the ZANU PF Government holds no grudges.
This, however, does not mean that they will not defend themselves from those who wish to cause anarchy in an otherwise peaceful nation.
ZANU PF has all but delivered on most of its electoral promises made in 2018 by implementing programmes that are people-centred and high impact developmental programmes.
Among the many infrastructural projects, and through the Infrastructure Development Bank of Zimbabwe (IDBZ), the ZANU PF-led Government has completed the construction of the US$17 million massive student accommodation complex at NUST University in Bulawayo which is now ready for occupation. The multi-purpose flats complex has 516 rooms that are expected to accommodate 1 023 students.
The list is, however, endless but the point here is that while the opportunistic opposition is myopically looking to politics of the here-and-now, ZANU PF is focusing on long-term tangible deliverables.