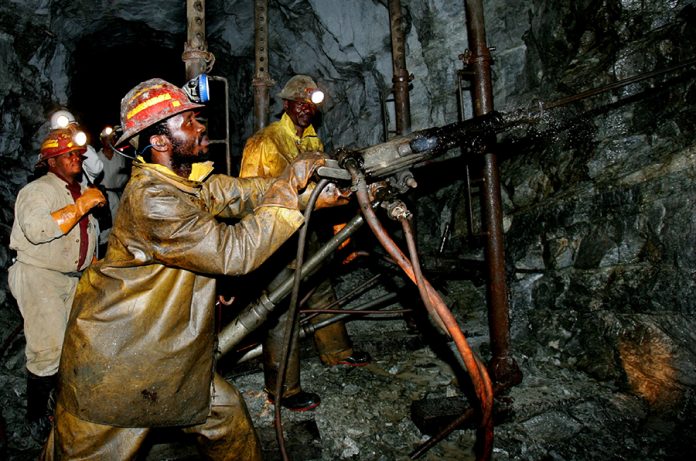 OUT of the many lessons that we learnt in 2017, the one that stands out is that a united Zimbabwe can do a lot in terms of making the country a competitive player in global political and economic affairs.
After a rather prolonged, invidious hiatus from the centre of the world economic sphere, there are many opportunities for the country to become a global economic giant.
The buzzword these days is 'economy'.
In fact, it has been since 1980 but certain critical issues were not given the prominence they deserved in the country's quest for development.
We have come up with so many blueprints most of which have now surely gathered dust on the shelves due to neglect and lack of political will to implement.
These blueprints make a nation and underpin its success or lack thereof.
We must regain our identity and stamp our humanity.
The success of a nation is anchored on the hard-to-ignore principle of identity.
Identity defines us.
It shows our mettle.
It shows our ideas, our ideology and our principles both as individuals and as a people.
Identity maps our past.
It shapes our present.
And significantly it charts and defines the way to our future.
During a visit to Zhombe in December 2017, my 91-year-old nephew, whom I struggle to call muzukuru, told me a fascinating story about how, along the way, he 'lost' his way but eventually managed to return to the 'correct' path in his long, winding life.
His father died in 1952 when he was 26 years old and for years he 'forgot' to tend his father's grave.
He only ensured that the grave was tended recently and ever since then, he says his fortunes have vastly improved.
We need a 'cleansing' ceremony, let us not forget our ways and ancestors as we go forward.
Did we inform the spirits of the land in 1980 that we had laid down the weapons, that we had emerged victorious in the war in which they had led.
I hear echoes of my nephew's story ringing deafeningly in my ears.
We 'forgot'.
Our identity, our ways are of great significance to the thrust that we have taken since November 21 2017.
On Friday last week, President Emmerson Dambudzo Mnangagwa gave a significant insight into the Zimbabwe he wants, that we want, when he visited the unwell opposition MDC-T leader Morgan Tsvangirai.
Previously, the story about Tsvangirai would have been one of hatred, one of harsh words being thrown at the MDC-T leader.
Words like sellout, puppet no longer feature in our politics.
What was lost in those brickbat-throwing exercises was that, after everything had been said and done, we were, and still are, Zimbabweans with a country yearning for development, for posperity.
Equally compelling was that it is not our nature or within our DNA to hate each other as Zimbabweans.
Nations are built on the basis of collective ideas of each and every individual.
Relations must never be destroyed on the basis of political affiliation.
Marriages must never break up because partners belong to different political parties.
There is one common denominator that binds us together.
Our land called Zimbabwe.
A Zimbabwe standing firm on the foundation of unity.
A Zimbabwe standing tall and strengthened by love, respect and tolerance for one another, for others' thoughts and ideas.
A Zimbabwe that is a model of, and for, unity.
Our country is calling for our collective efforts as a people to make it the economic giant that it should be.
The year 2018 cries out to us to desist from the language and acts of hate and antagonism.
It calls for all of us, whether home or abroad, to find each other, to be able to pay homage to the unity that has been exhibited in recent months; to strengthen that unity and build a nation in which everyone is an active participant.
Elections will come this year but these are merely contestations of divergent ideas.
Beyond elections there is Zimbabwe, the beautiful country which will forever be there, demanding service from its hardworking citizens.
This country will always be there for us to mine in harmony its abundant minerals, to till its land and to build infrastructure for future generations.
Let those with ears listen.