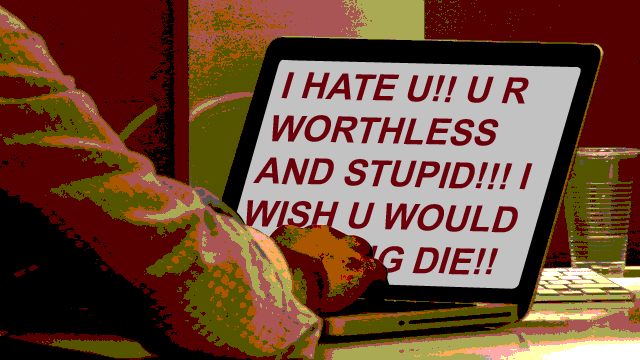 IN the past three months, the debate on social media abuse and the use of hate speech on social media has seen more and more high profile figures calling for more proactive action on the part of companies such as facebook, twitter, instagram and YouTube in not just controlling content, but punishing abusers.
Some governments are taking it a step further and setting up regulations that will also combat social media abuse and the use of hate speech.
Conversations on social media are often a reflection of the conversations that one has offline.
However, online conversations come with the advantage of not being restricted to a small group of people physically present around you.
In 2013, an article in the Hindustan Times cited Professor Badri Narayan from the GB Pant Social Science Institute in Allahabad as saying: "From word of mouth, communal polarisation is now moving online.
This is a dangerous trend since the internet is very potent."
Five years down the line, social media is being used as a popular tool to disseminate hate speech, especially hate speech based on religion and politics.
It is also used by nefarious elements for propaganda-based hate messaging, in a manner whereby it often becomes viral, making it difficult to identify the source and hold the user responsible.
Mid-January social media companies facebook, twitter and google's YouTube announced that they were accelerating removals of online hate speech in the face of a potential European Union (EU) crackdown.
The EU has gone as far as threatening social media companies with new legislation unless they increase efforts to fight the proliferation of extremist content and hate speech on their platforms.
Microsoft, twitter, facebook and YouTube signed a code of conduct with the EU in May 2016 to review most complaints within a 24-hour timeframe.
However, individual countries are going a step further.
A law providing for fines of up to 50 million Euros (US$61,4 million) for social media companies that do not remove hate speech quickly enough went into force in Germany this year. At the beginning of this week, the French Prime Minister said his country will toughen rules on hate speech to ensure social media giants do more to remove racist and anti-semitic content from internet.
The man credited with inventing the worldwide web, British computer scientist Tim Berners-Lee, called in a public letter last week for powerful internet platforms and social media companies to be regulated to prevent the internet from being 'weaponised' on a massive scale.
In an open letter published on the 29th anniversary of the creation of the web, March 12 2018, Berners-Lee said: "In recent years, we've seen conspiracy theories trend on social media platforms, fake twitter and facebook accounts stoke social tensions, external actors interfere in elections and criminals steal troves of personal data."
Last month, Unilever issued a strong warning that it would take action against social media platforms that foster hate, and now the company has just followed through with a new pledge to help consumers pivot away from 'fake news and toxic online content'.
Unilever's new policy on hate speech was articulated by CMO Keith Weed in a keynote speech last week at the 'Interactive Advertising Bureau Annual Leadership Meeting in Palm Desert, California'.
The theme of the annual gathering was 'How to Build a 21st Century Brand'.
Excerpts from the speech appear in a March 12 Unilever press release under the heading, 'Keith Weed demanded the industry work together to improve transparency and rebuild consumer trust in an era of fake news and toxic online content'.
In the speech, Weed reminds his audience that the tech world is already experiencing a backlash against hate speech and he calls for the industry to 'collectively rebuild trust back in our systems and our society'.
Meanwhile, London Mayor Sadiq Khan has released a video reading out a selection of abusive tweets he has received in a call for more to be done to stop hate speech online.
The video was released following a speech by the mayor at the South by Southwest festival in Texas on March 12, in which he called on social media giants to do more to tackle abuse on their platforms.
The video begins in a jovial and lighthearted fashion, with tweets saying Khan looks like various animals and a bad stunt double of Manchester United's Jose Mourinho.
However, the comments quickly turn nasty.
The next tweet reads: "I say KILL the Mayor of London and you will be rid of ONE Muslim terrorist."
He reads on, with many tweets featuring Islamophobic comments.
At the end of the video, Khan says: "I don't read this out to be portrayed as a victim, but I worry about what happens when young boys and girls from minority backgrounds see this kind of thing on their social media timelines or experience it themselves."
He goes on to talk about women being driven from social media platforms, election influencing and the spread of fake news and extreme views, asking people to use the hashtag #EndTheHate to spread awareness.
On March 12, the UN warned that facebook is contributing to the spread of hate speech and ethnic violence in crisis-hit Myanmar.
The UN human rights experts investigating a possible genocide in Rakhine state warned that facebook is being used by ultra-nationalist Buddhists to incite violence and hatred against the Rohingya and other ethnic minorities.
Head of the mission, Marzuki Darusman, told reporters that the social media platform had played a 'determining role' in the Myanmar's crisis.
Darusman said facebook has 'substantively contributed to the level of acrimony and dissension and conflict' within the public sphere.
"Hate speech is certainly of course a part of that," he continued, adding: "As far as the Myanmar situation is concerned, social media is facebook and facebook is social media."
In Myanmar, Ashin Wirathu, an ultra-nationalist Buddhist monk who preaches hate against the Rohingya, has been able to build up large followings on social media – using facebook to spread divisive and hate-fueling messages.
Ashin Wirathu is known as the Burmese Bin Laden.
Speaking to reporters, UN investigator Yanghee Lee described facebook as a huge part of public, civil and private life in Myanmar, noting it is used by the Government to disseminate information to the public, with 30 million of the population using facebook.
Speaking at a Stanford Business School event in November 2017, former vice-president for user growth at facebook, Chamath Palihapitiya, said he feels 'tremendous guilt' over his work on 'tools that are ripping apart the social fabric of how society works'.
Social media has become a beast and the beast is devouring society.