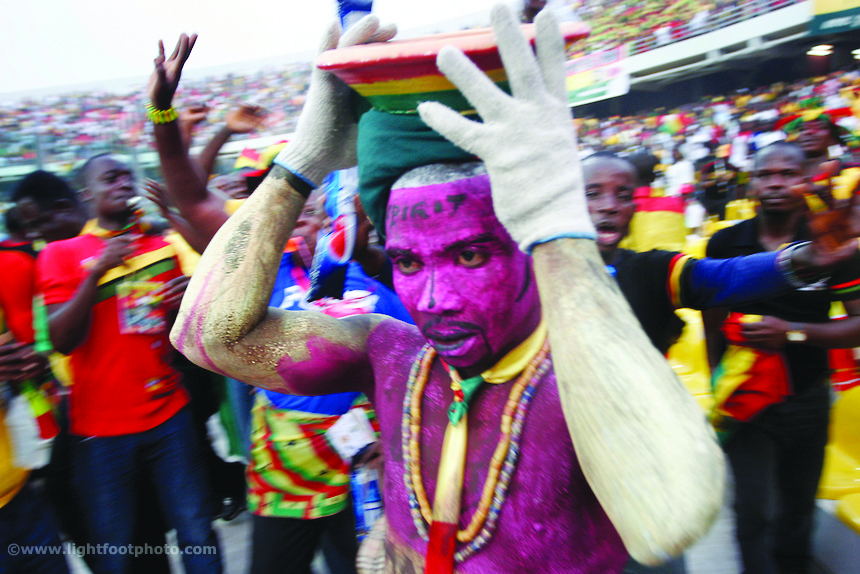 By Alvin Madzivanzira
ZIMBABWEAN soccer has been dogged by juju controversies of late.
Both in the Premier Soccer League (PSL) and Cup games, teams have levelled several juju allegations against each other.
Soccer fans in the country have become accustomed to juju issues and some claim that most teams in the PSL have their witchdoctors.
Some say the night before an important game, the coach and his players visit the team's 'witchdoctor' who prepares them for battle.
However, the issue of football and juju is not common in Zimbabwe only.
It is widespread in African football in general.
But, if indeed juju worked, the world's best team should be from this continent but alas, no African country has ever won the World Cup.
In fact, none has ever reached the World Cup semi-finals stage.
Lessons should be drawn from the then Zaire (DRC) soccer squad.
The Leopards, as the national team was affectionately known then were the first African country to qualify for the World Cup in 1974.
It was hosted by West Germany.
As the incumbent national president, Mobutu SeseSeko who was an avid supporter of the team made sure that the team had all it needed for the showcase.
A number of witchdoctors were part of the Zaire soccer contingent that travelled to West Germany.
It is said every player had his own witchdoctor and it was anticipated that with their so-called supernatural powers, the Leopards would lift the World Cup in their debut appearance at the World Cup.
However, Zaire were humiliated, conceding 14 goals in three matches.
They lost 0-9 to Yugoslavia, a record that stands to date.
After the embarrassment, Africans seemed convinced that juju doesn't work in football.
It is said President SeseSeko was so incensed such that the witchdoctors were in 'big trouble' when they returned home.
Back to Zimbabwe, several coaches have reportedly been drenched in urine after being suspected of using juju.
Harare City gaffer, Bigboy Mawiwi in particular has been drenched with what was suspected to be urine on three or more occasions.
He was splashed at Mandava in Zvishavane and they drew with FC Platinum 1-1.
At Dulibadzimu Stadium in Beitbridge, Mawiwi was doused with suspected urine and Harare City and Tripple B shared spoils in a one-all draw.
At Rufaro Stadium in Harare, the Dynamos fans were at it again as they poured what was suspected to be urine at the Harare City coach.
Mawiwi's Harare City lost 1-3.
Fans strongly suspect the Harare City coach uses juju and pour urine on him to neutralise its effect.
The act is inhuman and FC Platinum have already been fined for that.
Former Blue Ribbon coach Misheck Chidzambwa had his own fair share of juju allegations in the 2012 PSL season.
People alleged that whenever the gaffer went into the restroom, his team would score.
At one time he had to be escorted to the toilet by CAPS United marshals when his team was trailing 0-1.
The Glamour Boys, Dynamos, also have their juju episodes.
Team manager Richard Chihoro allegedly poured some unknown clear liquid onto the pitch at Rufaro Stadium in a derby against Motor Action. Moments later, Sydney Linyama scored the only goal of the match, prompting many to believe it was juju that worked to the advantage of Dynamos.
Last Sunday, Dynamos and How Mine officials had to push and shove each other off the pitch before kick-off at Rufaro Stadium as the two teams clashed in the Mbada Diamonds Cup quarter final.
All that on suspicions that he who leaves the pitch last will win.
In the Mbada Diamonds Cup first round match between Harare City and Monomotapa, a black cat ran onto the soccer pitch and play had to be stopped temporarily.
Moments later, Harare City scored and funny enough, fans attributed the goal to the 'unexpected visitor'.
In some instances, players and officials have this habit of not using the designated entry points into the pitch on allegations that some juju would have been planted on the gate into the stadium.
However, the PSL moved in to fine any team that uses undesignated entry points and the practice has since stopped.
Ironically, teams pray on the centre circle or on the goal line before the match yet they will be having their so-called juju in their changing rooms.
Some avoid handshakes before the match as they 'fear' to be jinxed by the opposite team.
With teams strongly believing in the juju practice, the issue remains a mere mind game.
Players may pour urine or sprinkle salt on their opponents, but it remains a fact that the better team in terms of skill and talent always prevails.
Odds usually favour the best team anyway.
PSL boss Kenny Ndebele said they have not received any complaints of juju usage.
"We have never received any complaints of juju use in football," Ndebele said.
"As PSL we don't highlight things that don't develop football in the country."
As Zimbabweans continue to ponder on this juju issue, it may be prudent to go back in history and recall the Maji Maji Rising (1905–1907).
This was a violent African resistance to colonial rule in the East African German colony of Tanganyika, now Tanzania.
A German policy had been designed to force African peoples to grow cotton for export, lasting from 1905 to 1907.
The indigenous population opposed the Germans and used their religious views (juju) as a unifying force in the rebellion against the German colonisers.
According to Wikepedia, a spirit medium named Kinjikitile Ngwale claimed to be possessed by a snake spirit called Hongo.
Ngwale began calling himself 'Bokero' and developed a belief that the indigenous peoples had been chosen to eliminate the Germans.
He claimed to know the secret to a sacred liquid which could repel German bullets called 'Maji Maji', which means 'sacred water'.
Ngwale is said to have given his followers the sacred water that would turn German bullets into water.
So armed with arrows, spears, and doused with Maji Maji water, the first warriors of the rebellion began to move against the Germans.
However, when the Germans retaliated they left over 75 000 Maji Maji warriors dead.
The bullets never turned to water as Ngwale had claimed.
The juju did not work, leaving the indigenes demoralised.
So as we talk about the use of juju in Zimbabwean football, it is prudent to understand that believing in juju usually leads to huge disappointment.
It can be regarded as a waste of time.