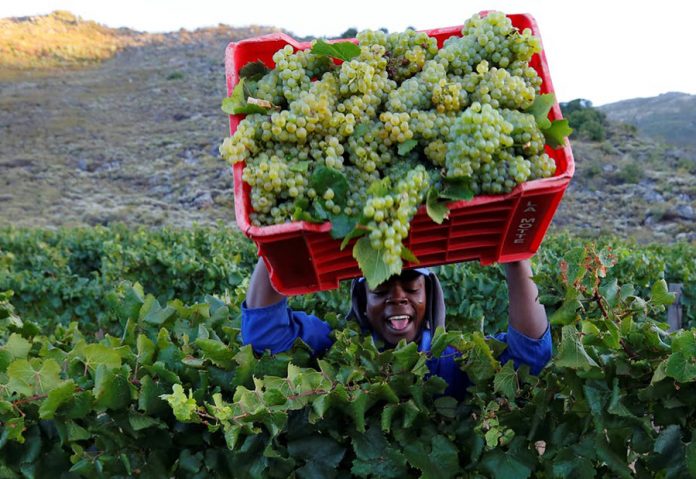 IN order for the authorities to eradicate poverty in South Africa, the basic needs of those disadvantaged by years of apartheid needed to be addressed.
These needs were addressed through programmes of land reform and land redistribution, as well as the development of human resources.
In order to further address the issue of land reform, the White Paper on Land Policy, was released in 1997 with the specific vision of establishing a land policy that "…just builds on reconciliation and stability, contributes to economic growth and bolsters household welfare."
The Reconstruction and Development Programme (RDP) set the ambitious target of relocating at least 30 percent of all white-owned agricultural land to penurious indigenous South Africans by 2001.
The comprehensive, historic national Land Reform Programme was to transfer land mainly from inefficient, debt-ridden, ecologically-damaging and white-dominated large farm sector to all those who required land, but could not afford it, and who wished to generate an income through farming in a sustainable agricultural system.
The national Land Reform Programme also sought restitution for those indigenous South Africans who were deprived of their land due to the system of apartheid.
The main model of land reform implemented in SA was based on the Market-Led Agrarian Reform (MLAR) approach.
Within the MLAR, the Strategic Partnership (SP) model was implemented in seven claimant communities in Levubu in the Limpopo Province.
Between 2005-2008, the SP model was implemented but ended up in a fiasco leading to creation of conflict between several interested parties.
Early in 2006, the African National Congress (ANC) Government announced it would begin to expropriate the land.
But unlike in Zimbabwe, according to the country's chief land-claims commissioner, "… there will be compensation to those whose land is expropriated…but it must be a just amount, not inflated sums."
Despite the moves towards decentralisation, the improved practices and government promises, which according to some, are not very evident, SA still remains hugely unequal, with the majority of indigenous South Africans still dispossessed of land and many still homeless.
On December 20 2017, at their 54th National Conference, the ruling ANC-led Government announced that they would seek to amend Section 25 of the South African Constitution regarding property rights and to implement land 'expropriation without compensation (EWC)."
A resolution was passed during the conference to grant ownership of traditional land — approximately 13 percent of the land — to be registered in trust under the name of traditional leaders, to the erstwhile respective communities.
However, rural claims that make up most of the unresolved land claims are being affected by a number of challenges; these include:
λ disputes with land owners on the validity of claims, land prices, settlement models and conditions;
λ family or community disputes;
λ conflict among traditional leaders, community, trust and beneficiaries;
λ boundaries disputes among traditional leaders;
λ reluctance of other government departments and institutions to release state land;
λ high land prices and disputes on land valuation;
λ land price negotiations with current owners;
λ lack of technical and financial support;
λ mismanagement of resources;
untraceable claimants; and
λ land claim disputes resolution and mediation.
However, where communities elected to retain communal or group tenure, they were able to resolve, at the local level, how the system would be administered; choosing from a range of options, including traditional authorities, local governments, trusts, communal property associations and other models.
The South African Government, in collaboration with stakeholders, including the private and non-government sectors, set up tenure reform projects in selected test areas to establish best practice.
In February 2018, the South African Parliament passed a motion to review the Property Ownership Clause of the Constitution.
This was to allow for the expropriation of land, in the public interest, without compensation, which was widely supported within SA's ruling party on the grounds that the land was originally unlawfully seized by colonising whites without just compensation.
In August 2018, the Government of South Africa initiated the process of taking two white-owned farmlands, by filing papers, seeking to acquire the farms through 'eminent domain', (the right of a state to confiscate private land for public use), for one-tenth of their estimated value, instead of full compensation.
According to a Government audit, as of 2017, 72 percent of the nation's private farmland is owned by white people, who make up only nine percent of the population in SA.
The past enforced removals, in support of racial segregation, have caused enormous suffering and hardship for the indigenous people of SA, and no settlement of land issues can be reached without addressing such historical injustices.
Today, many South African officials argue the land reform would be different from the land reform that took place in Zimbabwe; that SA's land reform plan is considered 'constitutional' and 'subject to laws and the Constitution'; unlike the process which took place in Zimbabwe almost two decades ago, that is claimed to have been illegal.
Reclaiming one's birthright can never be illegal.
Property rights are important rights as they empower farm workers, who now have the prospect of becoming farmers, and reduce land inequality and poverty.
Since many of these family members were previously unemployed, it now allows hitherto unemployed people to participate in the economy and better the country's economic growth.
Many contend that the challenge for authorities in SA, is to improve the various bureaucratic processes and find solutions to give more indigenous South Africans secure land tenure, where landlessness and informal settlements are rapidly becoming a permanent, unwelcome feature of many African cities, including South African cities today.
Based on these realities, and in order to effectively address the issues of inequality, poverty and landlessness caused by the "…injustices of forced removals and the historical denial of access to land," Nelson Mandela's ANC Government readily acknowledged that land represented the most basic need for the rural population.
The Reconstruction and Development Programme and the Land Reform Programme were important first steps in post-apartheid South Africa aimed at addressing the injustices of the past, that resulted from the discriminatory practices of the past apartheid regime, and encouraging the use of land for agricultural purposes by providing productive land in order to raise income and productivity in the newly independent Rainbow Nation.
Dr Michelina Rudo Andreucci is a Zimbabwean-Italian researcher, industrial design consultant lecturer and specialist hospitality interior decorator. She is a published author in her field. For comments e-mail: linamanucci@gmail.com.