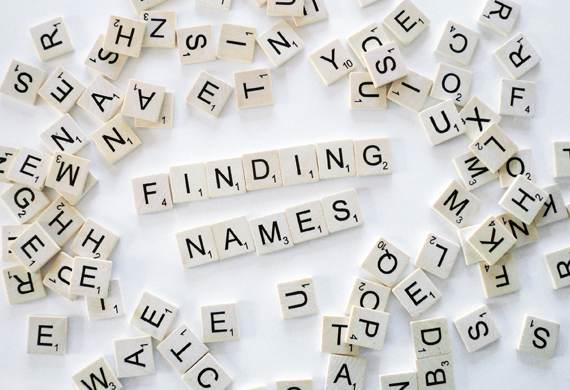 WHAT's in a name?
'A rose by any other name smells as sweet', so says Shakespearean counsel.
Many would disagree though.
Names can mean everything.
I am always reminded of a hometown food outlet named 'Dikita Restaurant'.
The name appeared to massage the ego of the hardworking owner at the expense of our appetite.
Naming appears to be an individual pursuit that completely disregards societal values.
I revisited the dikita experience when a colleague was recounting a conversation she had had with a Zambian man aboard a Dubai-to-Lusaka flight.
The Zambian man, on learning that my colleague was from Zimbabwe, started taking a dig at Zimbabwean names.
He felt only in Zimbabwe can one find people with names like 'Talent', 'Gift', 'Memory', 'Comfort' and 'Obvious'.
Ambushed, my friend could only add more self-scorn; 'Psychology', 'Matron', 'Staffnurse', 'Bedpan', 'Female' and 'Ocean'.
I understand the Zambian loved it and could not stop laughing at this purely Zimbabwean naming madness.
We argued the authenticity of her additions, but she was adamant these were real life examples.
One could only feel sorry for poor souls like 'Bedpan'.
When I mentioned this to a friend he felt that the Zambian had been allowed to get away with murder.
Having lived in Zambia before, he knew of names like; 'Antimalaria', 'Njinga', 'Wadhiropu', 'Teburu', 'Fewdays', 'Greenfield', 'Binwell', 'Effort', 'Stoppila', 'Rainford' and 'Ghost'.
Some of these like 'Fewdays', 'Effort', 'Stoppila', 'Rainford' and 'Ghost' I also know from my beloved Chipolopolo.
I would have said typically Zambia, but for our Warriors.
They cannot be outdone when it comes to naming creativity; Knowledge Musona, Talent Chawapiwa, Ocean Mushure, Marvellous Nakamba, Prince Dube, Teenage Hadebe, Sunday Chidzambwa, Hardlife Zvirekwi are current Warriors!
When did the madness all begin?
Certainly that was long before the Chipolopolo/Warriors class.
I was at a school where there was a 'Gosi'.
It was only much later that I got to know that the actual name was 'Gospel'.
I doubt if the naming had anything to do with our village senior, 'Goodnews'.
Apparently, the two mean the same.
At school we also had 'Last', hopefully correctly spelt.
Another one was 'Obester', which teachers tried to correct to 'Webster'.
Some of these were errors by registering clerks as in my friend 'Goseph' instead of 'Joseph'.
Other names from the village included 'Wonder', 'Addmore' and 'Boy'.
Boy had a Ndebelised namesake in the village, 'Madhodha'.
It appears this was born out of the transition from African to Christian names during the colonial era.
Initially there was a preponderance for biblical names, especially prophets and apostles; Elijah, Isaac, Jacob, James, Adam, Dorcas, Elizabeth and Maria being some of the common ones.
These took over from names like 'Torwa', 'Mushure', 'Muzinda', 'Sandati', 'Makamure', 'Nduna', 'Chemhere', 'Hatitye', 'Tagwireyi', 'Hakurambwi', 'Matonhodze', 'Muvirimi' and 'Bvunzawabaya', among others.
The colonial machinery was suspicious of some of these names, fearing these represented passive resistance to colonialism.
Through local parishes, parents were pressured to give their newly baptised children Christian names which initially meant biblical prophets, disciples, kings and virtuous women.
Soon, society ran out of variety and the priest allowed for any English or English sounding names as Christian names and in came some of the following; Lovejoy, Loveness, Sweet, Hatred, Rejoice, Joy, Do it, Don't care, Ever, King, Gift, Boy, Great, Thankful, Professor, Doctor, Future, Withdraw and Sewage.
In Shona, names had meanings associated with contemporary events or emotions.
Translated to English, these names became Christian.
The Shona naming culture, despite the Christian/English onslaught, survived though degenerating into a tradition for naming dogs.
I grew up in a village in which the following were common dog names; 'Zvirimumoyo', 'Togara', 'Tobvamugarike', 'Saraugarike', 'Tigerenendye' and 'Muneinazvo'.
Even these have since disappeared.
You will now find 'Kurupayi' (goodbye), Gideon (after a notorious prophet), Spencer, Bingo and Spot as common dog names.
There was a sprinkling of nationalism inspired names during the Second Chimurenga and soon after independence; Tongai, Nhamodzenyika, Rusununguko and Hondo being typical 1960s and 1970s names.
Names like Farai, Tendai, Tafara, Yeukai, Chipo, Mufaro, Tafadzwa became independence signatures.
Soon the monotony had to be broken and Christian faith had a contribution; Tadiwanashe, Anopaishe, Vimbainashe, Kudzaishe, Kudakwashe, Ruvarashe, Kupakwashe, Anesuishe, Anotidaishe became commonplace.
In fact, I am on a social media group where people mock this trend by giving themselves chat names like; 'Spiwenashe', 'Joynashe' and 'Memorywashe'
So which way naming in Zimbabwe?
Perhaps celebrity inspired like Sky, Blue, Shona and Star will be names in the future?
But then the celebrity inspired can also include 'Diego Maradona' who my wife recently met in Epworth.
Or will we find ourselves delving into the past for epic heroes like Pimbirimano, Masimbamasimba or Chinyamatimbi?
Whichever way, names will always be a reflection of the contradictions of their era.
So Mr Shakespeare, names do matter after all!