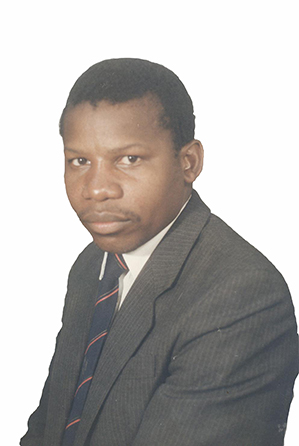 By Allan Ndangana
MY father Lawrence Ndangana was born on March 18 1956 at Lusaka General Hospital in Zambia.
He abandoned school when he was doing Grade 7 at Bauni Primary School and joined the liberation struggle in 1973 at the age of 15.
He went to the ZANU Headquarters in Zambia.
He would always tell us how the family got to Zambia and eventually became involved in the liberation struggle.
It was our grandfather, William Ndangana, the late national hero, who during the Federation of Rhodesia and Nyasaland went to Zambia looking for work and later, joined the liberation struggle.
Since ZANLA and ZIPRA operations were being run from offices in Zambia, my father said my grandfather joined the liberation struggle through ZANLA cadres and rose through the ranks to become ZANU Chief of Operations.
He said his father's influence led him to join the struggle and he became one of the boys who used to identify and approach fellow Zimbabweans in the Zambian community.
He said they operated during the night, approaching the Zimbabweans and convincing them to join the struggle.
Some, he said, were afraid to join the struggle.
My father and other boys were taken to Tanzania for a six-month long basic training course.
Some of the recruits that my father identified and recruited during this period rose through the ranks and are among the high ranking officers in the Zimbabwe National Army.
They carried out these operations, the recruitment drive, for almost a year.
He said all hell broke loose when information about this operation leaked in his neibourhood that he was recruiting fighters for Zimbabwe's liberation struggle.
When William Ndangana, my grandfather, heard about this, he advised my father to join a team going to Tanzania for military training as the only way to get out of the neighbourhood.
He joined other cadres at Mgagau Training Camp in Tanzania and his training began with political orientation.
After training, my father proceeded to do a three-month long military instructors' course and was deployed to Chimoio in Mozambique in 1976.
In Mozambique he worked under Comrade Mupunzarima who was a member of High Command in Gaza, for almost a year as a security agent.
He told us of 'The Chimoio Attack', a fierce battle which claimed lives of his colleagues, comrade Nyaradzai, comrade Rhodes and comrade Vhumbamai.
It was genocide, he said.
He said it is one battle which he will never forget, he recalls a swarm of warplanes that rained bombs.
My father and his team managed to gun down two Rhodesian Army helicopters in the process.
This he considered a victory.
He was later nominated with other cadres to go to Romania for further training in the security field and spent nine months at Chinku Training Camp.
He returned to Mozambique in 1979 and was deployed at Mavhonde Base where he was involved in what he preferred to call the 'last battle'.
At Mavhonde they defeated the Rhodesians who thought they could easily overrun the guerrillas.
He was later put in a reserve force at Nyamhinga Base.
He said the reserve force was set up as back-up to reinforce comrades who were coming back home to assembly points from bases outside the country.
The command element did this because they did not trust the Rhodesians.
They feared that the Rhodesians would repeat what they did at Mavhonde, trying to disrupt the on going talks at Lancaster House in London, my father said.
The reserve force team later joined other comrades at Tongogara Assemble Point in December 1979.
He joined the Zimbabwe National Army in January 1981.
He worked at 48 Infantry Battallion in Masvingo until May 1982 when he left during demobilisation.
He joined the City of Harare as a municipal police officer and he is still there.