By Saul Gwakuba-Ndlovu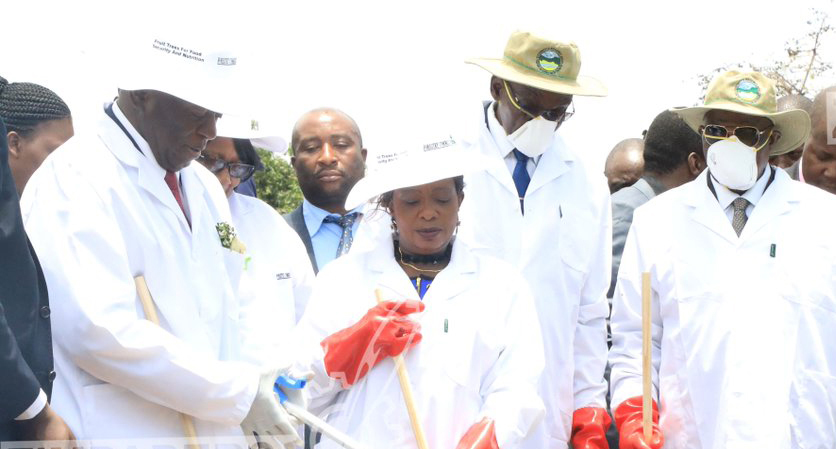 LAST year, President Emmerson Dambudzo Mnangagwa, led a group of people in cleaning a part of Harare and later publicly appealed to the nation to adopt and maintain high hygiene standards at personal, family, community and national levels.
Sometime last year, Zimbabwe's political mother, Amai Auxilia Mnangagwa, personally led her own team in a clean-up campaign of some hospitals and old people's homes.
Zimbabwe's First Family is leading the nation by practical example rather than by precept as far as public cleanliness is concerned.
Opinion may differ on whether or not it is necessary for the people of Zimbabwe to be urged to keep their residential environment clean. Some people may think that Zimbabweans, by-and-large, are aware of the terrible consequences of filthy residential environments.
Their argument is that a community, one of whose social characteristics is a high literacy rate, is sensitive to its residential environmental hygiene conditions.
That opinion is based on the old dictum: 'The higher educated a community is, the more culturally transformed it is, the more socially progressive it is, the more economically prosperous it is likely to be and the more politically tolerant it is'.
That is a rather misleading sweeping statement in that it does not take into consideration the concerned community's immediate socio-cultural background such as how long it has lived (as a community) in an urban environment, how long it has had to shoulder such responsibilities as paying rates, how long it has had to select and elect its local and/ or national leaders, and what criteria it uses for such selection and election as well as whether or not basic literacy is not being wrongly regarded as education instead of as an aspect of education, an integral part of which is the practice of personal hygiene.
In Zimbabwe's urban residential areas, communities comprise people of various socio-cultural backgrounds such as those from rural areas where they have never heard about littering, where potable water is drawn from dams or weirs from which livestock and wild animals and birds also drink, and in which some animals such as elephants and boars cool their bodies as and when the weather calls for it.
Some of those people have been absorbed into urban centres in the past 30 or so years following Zimbabwe's attainment of independence.
The children born in the urban centres are the very first generation of black post-generation urban-born Zimbabweans.
It is the members of that generation whose active appreciation of urban anti-littering campaigns can be taken for granted and who should be involved in them.
The President and First Lady's practical participation in such campaigns is what the Americans refer to as 'do-it-yourself' (DIY) approach, a practice every Zimbabwean urban municipal council ought to adopt to keep its areas clean.
Zimbabwe's urban councils can actually benefit in more ways than one by organising inter-ward cleanliness competitions either every year or once every two years.
The event can involve the councillors, council officials, local commercial entrepreneurs, industrialists and residents without partisanship.
The contest can be run monthly, with the winning ward or wards being publicly offered prizes donated by local business companies which can use the occasions to market their own goods or services.
Local churches can participate prominently in such occasions because 'cleanliness is next to Godliness' as old English sages would say.
If properly run, each ward or each council could advertise its properties such as stands, services such as sports grounds or race courses, swimming pools or whatever else.
Municipal councils with an acknowledged history such as Masvingo, Harare, Bulawayo, Kadoma, Plumtree, Beitbridge and others can use such a campaign to publicise their rich origins. As a matter of fact, every village, town or city has a story to tell about itself.
It is in that aspect that the Ministry of Tourism can become involved at some stage of the competition. Local (national) and international tourism can be promoted by such a countrywide contest.
The grand finale of such an event (or series of events) can be a cleanliness contest involving the country's cities; Harare, Chitungwiza, Bulawayo, Mutare and Gweru; an event at which prizes can be handed to the winners by an appropriate Government official.
Such a contest can motivate ordinary people to keep their towns clean as schools, hospitals, churches and other institutions would be involved.
If urban municipal councils were to adopt and launch the proposal, it would be a grand example of the DIY philosophy at national rather than at personal level.
There is one very important fact about keeping towns clean; that is maintaining pavements, streets, parking bays, parks, bus stops, railway stations and other public places in a presentable condition, Such places belong to every resident and it is, therefore, every resident's responsibility to see that they are clean.
Littering is thus a social crime against every resident by whoever is responsible.
Saul Gwakuba-Ndlovu is a retired, Bulawayo-based journalist. He can be contacted on cell 0734 328 136 or through email. sgwakuba@gmail.com