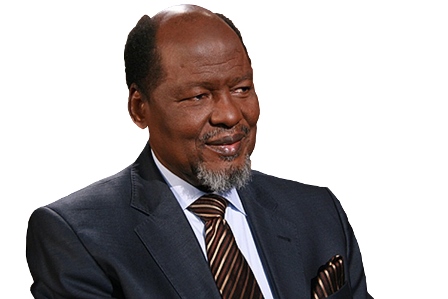 AFRICA is a rich continent.
It has its own resources, but is a victim of neo-colonial designs.
These observations which have surfaced at every fora have not spared the ongoing Second Session of the Fourth Pan-African Parliament (PAP) in Midrand, South Africa.
The interesting reality is not the rhetoric, however, but the level of consciousness that seems to be re-defining the scope of thinking among Africa's politicians.
The ratification of the Revised Protocol has stirred some serious debate.
Following recommendation of the plenary and the Annual Conference of Speakers of African Parliaments, the Australian organ has developed an advocacy strategy entitled, '28 in 2016', aimed at achieving the required number of the revised Protocol to the PAP enters into force.
Ratification is therefore one crunch matter which the member-states will grapple with for a long time.
Delivering a special address at the PAP, former Mozambican President Joacqim Chissano argued that Africa lags behind because of failure to swiftly react to situations.
The message from the former head of state was simply one of rallying for ratification of the protocol.
But even in the context of such a drive, PAP also needs to do some deep introspection.
As they travel to member-states on an advocacy mission, there will be questions from those nations.
"Have you ratified the protocol in your own country?"
Yes most of those PAP members will look down because they have not.
That is the dilemma most members of the continental parliament will have to deal with.
So perhaps as most are whispering in the corridors, there might be need to revisit the strategy.
But perhaps for nations such as Mali, Sierra Leone and Mauritania, they are the ones now to point at showing what benefit they have accrued politically, economically and socially to have taken such a decision.
Of course, most nations are also wondering if ratification is the most urgent need for Africa or tackling other pressing matters.
Matters of bread and butter, wars and conflict resolution and providing basic amenities to Africa's citizens will obviously pass off as the more pressing needs.
And so as the parliament debates until May 14, these are the realities it has to tackle head on.
Meanwhile, Zimbabwe is raising its flag high once again at the regional body.
Chirumhanzu-Zibagwe legislator Cde Auxillia Mnangagwa has taken over as chair of the Southern African Regional Caucus.
Cde Mnangagwa takes over from Zambia's Professor Geoffrey Lungwangwa.
Zimbabwe's footprints on the continent have not been mean feats.
Excelling at such fora is just a reflection of how people of this land are rewarded for their capacities more than anything else.
So for most of the proceedings at the Midrand, the general feeling which remains strong is that ratification or not, Africa's urgent need is enhancing productivity driven by its own citizens.
That sounds familiar now.
Zimbabwe has unknowingly transferred an empowerment template to many.
Seated in that august House listening to deliberations, one does not feel lost if they are Zimbabwean.
Africans want to define their destiny now and run their affairs uninterrupted.
They are ready to take charge of their economies and are willing to work together to solve their differences.
In that spirit, one felt that rushing the ratification process is certainly not the end, but attending to basic needs.
Producing food and enabling citizens full economic participation should serve as some of the antidotes this august House must promote and defend.
Such gatherings as this one should be an important reminder that Africa thrives on its own unique attributes.
These are gatherings that the late Julius Nyerere, Dr Kwame Nkrumah, Kenneth Kaunda and President Robert Mugabe pioneered in their own ideals.
While some like Nyerere and Nkrumah are gone, for those like President Mugabe who remain, Africa is still a priceless territory to be defended.
If it is the African new voice which wants ratification let it be, but beware also.
This continent is still a playground of vultures from the West and certainly hunting grounds for many with evil intent.
The plight of Libya is a typical example.
As the debates continue, the biggest question must be: "Whose ratification?"
If it is Africa's, let it be so!