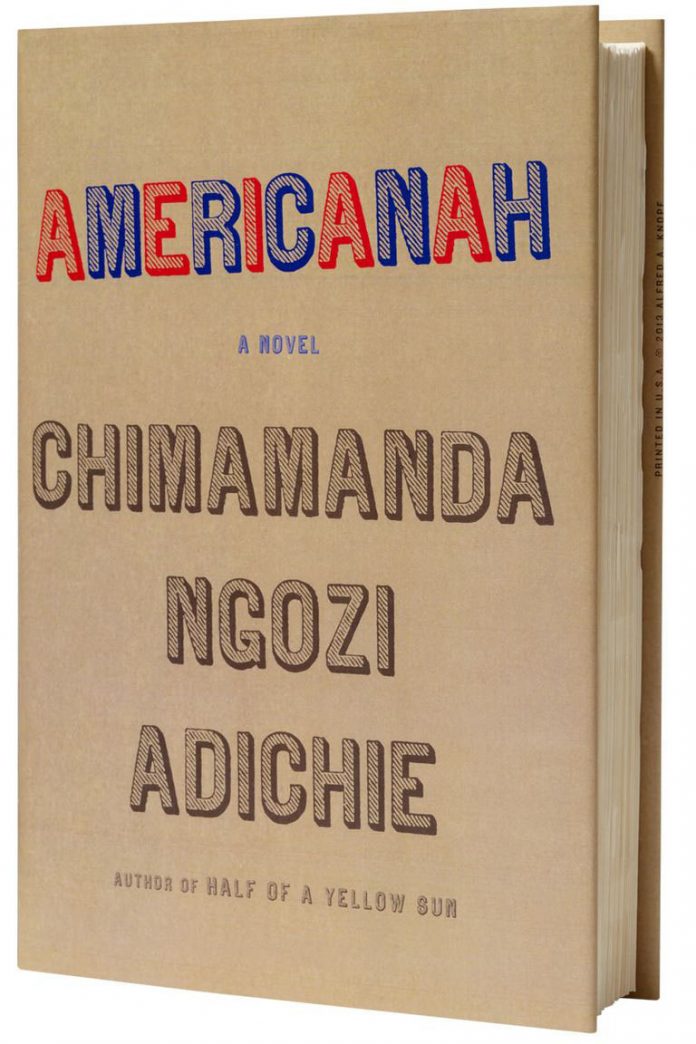 Americanah
By Chimamanda Ngozi Adichie
Published by Alfred A Knopf (2013)
eISBN: 978-0-345-80746-5
IN the book Wealth for Africans, Idowu Koyenikan wrote: "Most people write me off when they see me.
They do not know my story.
They say I am just an African.
They judge me before they get to know me."
His message aptly describes the fate of Africans.
A picture has been painted of them being less human.
As a result, whites have taken every opportunity to oppress the blackman.
It is the issue of race, renowned Nigerian author Chimamanda Ngozi Adichie interrogates in the book Americanah.
Her sentiments are; looking down on blacks should not have happened.
"Racism should never have happened and so you don't get a cookie for reducing it," writes Adichie.
The novel is about young lovers, Ifemelu and Obinze, who meet as teenagers growing up in Nigeria.
The two form an instant bond which is, however, broken when Ifemelu moves to America while Obinze stays back.
He eventually moves to England where he stays as an illegal immigrant.
While their lives are separate, they face many similar hardships as they encounter issues of race for the first time and seek to find their identities.
A broad social critique, Americanah examines blackness in America, Nigeria and Britain.
The novel begins with Ifemelu preparing to return to Nigeria after 15 years and is having her hair braided at a salon in preparation for her trip.
While she is there, Ifemelu's story is told in a series of flashbacks.
"I came from a country where race was not an issue; I did not think of myself as black and I only became black when I came to America," narrates Ifemelu.
Ifemelu grew up in Nigeria with her parents.
Her mother was a religious woman while her father was an intelligent man who regretted never having had the opportunity to pursue an education.
In Ifemelu's life, as a girl, was her Aunty Uju, an intelligent woman who dreamt of being a doctor, but chose instead to be a mistress of a wealthy man called The General, who paid for her elaborate lifestyle, leaving her completely dependent on him.
While in high school, Ifemelu met Obinze.
They go on to attend the same college in Nigeria, but when constant faculty strikes threaten Ifemelu's educational future, she decides to move to America where Aunty Uju and her son Dike fled following the General's death.
Ifemelu lives with Aunty Uju during her first summer in America and forms a close bond with Dike.
That summer, she begins to see how different America is from Nigeria and from what she had expected from watching American television shows.
Ifemelu recalls "… how easy it was to lie to strangers, to create with strangers the versions of our lives we imagined."
During her stay, Aunty Uju arranged for Ifemelu to use the identity of a friend so she could find work as she was not able to legally work under her student visa.
Ifemelu failed to get a job and, finally, when she was running out of money, she took a job that required her to degrade herself.
Ifemelu became a nanny for Kimberly, a wealthy white woman and it was at that time she met Kimberly's brother, Curt, and they began a romantic relationship.
She was happy with Curt.
"When you are black in America and you fall in love with a white person, race doesn't matter when you're alone together because it's just you and your love," narrates Ifemelu.
"But the minute you step outside, race matters. But we don't talk about it.
We don't even tell our white partners the small things that piss us off and the things we wish they understood better, because we're worried they will say we're overreacting, or we're being too sensitive."
It was during her tenure at Kimberly's that Ifemelu began to encounter challenges as a result of her race and immigrant status.
Then she tried hard to blend in by taking on an American accent.
Fortunately for her, Curt helped her to get a job in communications after her graduation from college.
The company helped her get citizenship papers.
Interestingly, when she began the interview process for the job, Ifemelu relaxed her hair to increase her chances of getting the job.
"Relaxing your hair is like being in prison. You're caged in. Your hair rules you," recalls Ifemelu.
"You're always battling to make your hair do what it wasn't meant to do."
This eventually led to her cutting off her damaged hair and reclaiming her natural hair and was the start of her desire to write her own blog about her observations on race in America.
While Ifemelu was in America, Obinze travelled to England with his mother and stayed there illegally.
He, too, is forced to take on another identity to get a job there and pays to have a marriage to a citizen arranged so that he could obtain his papers, but is deported before the marriage takes place.
When he returned to Nigeria, he began working for a Chief and became a wealthy businessman.
Upon her return, Ifemelu and Obinze reunite and Obinze has to make a decision to leave or not to leave his wife Kosi and daughter to be with Ifemelu.