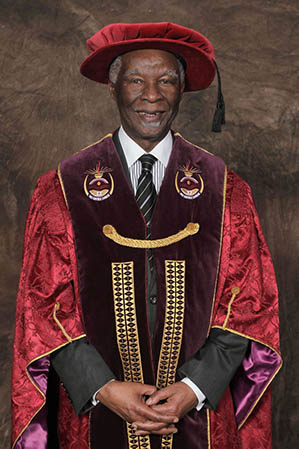 MULIBWANJI?
I am this week in the warm heart of Africa with the smiling people of Malawi.
Cultured, humble and polite they are.
I feel safe and respected.
Such sense of belonging evades my fellow countrymen in South Africa or even Botswana.
I carry scars of watching helplessly at Batswana immigration officers fondling some Zimbabwean women traders on the Bulawayo to Gaborone train nearly three decades ago.
The helpless women could only giggle in protest.
From SA I have watched footage of gruesome sport killing of foreigners.
These brutalities are part of the xenophobia menace afflicting the continent.
In Africa, xenophobia is simply African hatred against fellow Africans.
Whites, Indians and Asians are spared from xenophobic attacks.
And this hatred is couched in the legacy of colonially inspired nationalistic identities, itself a lethal imperial tool in the fight against pan-Africanism.
Pan-Africanism, as preached by its children like Amil Cabral, Kwame Nkurumah, Patrice Lumumba, Thomas Sankara, Muammar Gaddafi, Robert Mugabe and Thabo Mbeki, has no space for the xenophobic tendencies frequently erupting in SA.
Mbeki has consistently and eloquently spoken about the African Renaissance.
It is a voice that imperial forces have sought to drown in echoes of xenophobic violence.
A fortnight ago SA was again on xenophobic knife edge.
At his inauguration as UNISA Chancellor last week, Mbeki spoke against xenophobia;
"As South Africans, we should never forget the enormous sacrifices that were made by the people of Africa to help us achieve our liberation. We cannot now behave in a manner that treats other Africans, who are no residents in our country, as enemies or unwelcomed guests…Many of us know that our country faces many socio-economic challenges such as poverty and unemployment. Not even one of these problems can or will be solved by attacking fellow Africans who have joined us as migrants."
Unfortunately, there is a sizeable portion in SA who see Africa as north of the Limpopo and themselves as non-Africans, belonging to the BRICS group (Brazil, Russia, India, China, SA).
They dislike Africans for grabbing their jobs and women. Zimbabwean migrant labourers and informal traders have particularly been singled out for such criticism.
Yet in trade terms, Zimbabwe exports undervalued goods to SA and imports from that country overvalued/subsidised goods.
In other words, we create a few local jobs to extract our resources and several thousand fold more jobs in our trading partner country; refining the resources and producing junk products for our consumption.
And when we go looking for our exported jobs xenophobes are unleashed on us.
But xenophobia is not as straight forward and repugnant as it appears.
It brings out the double standard in us.
A couple of years ago, in an English bar in London, I found it remarkable that there was hardly any English being spoken in a bar full of white locals.
These were recently migrated eastern Europeans.
I felt sorry for the proud British!
Back at my host I could not help laugh at her, that her beloved England was gone.
She had had an even more amusing experience; at her favourite Marks and Spencer she had been annoyed that the new shop assistants, most likely migrants from eastern Europe, hardly spoke any English.
She works for an organisation involved in the resettlement of Syrian refugees and is committed to ensuring that they are taken good care of in terms of housing, access to health and schooling. But she cannot help criticise the ingratitude of the refugees for demanding a right to practice their Islam, in schools and at work, as part of their human rights.
Growing up in the village, I experienced the colonially inspired hatred for the African neighbour.
Our communal area of Unyetu borders small-scale farms, formerly native purchase areas of Wiltshire, Hwirisha as we know them.
There is no love lost between inhabitants of villages in the communal area (vekuruzevha) and the small-scale farmers.
In the villages, there is the perennial problem of inadequate pastures and forestry resources like firewood, mushrooms and game.
These are found in abundance in the neighbouring farms. Villagers have traditionally viewed the farmers with disdain, maGutu anotenga nyika (people from Gutu who buy our country).
Ironically the maGutu tag was also used by Gonyora villagers against those from our particular village.
The tag dates back to the early 1960s when my father and many other land seekers were resettled in the then grazing lands of the Njanja of Gonyora.
This was around the time of the creation of the Hwirisha farming area.
The resultant 'New Line' was most hated by autochthons of the area.
The name maGutu was derisively used to refer to some of us who had no idea of where Gutu was that time.
My father recalls a hair-raising incident around this.
Having grown up in the neighborhood, my father was invited by friends from the 'dip tank' for a beer drink in Gonyora Village. Midway through the beer drinking party, a resister of the resettlement, Mubhawa, suddenly cast his eyes on my father. Noticing the muGutu intruder for the first time, he managed to unpluck an axe from the hut wall and took aim at my father's forehead.
Only the timely and athletic intervention of another imbiber saved the situation.
Many years later, a Gonyora 'home-defender' would always accost me on my way from school to torment me to answer to a 'hesi muGutu greeting'.
As this black-on-black hatred was unfolding, the whiteman, architect of land policies and appropriations that had resulted in these land-based hatred scenes was peacefully developing a pot belly in the choicest parts of African soil.
On the labour market, there were also colonially inspired black-on-black prejudices.
The colonial state introduced a caste system into the labour market.
The Rhodesia Native Labour Bureau recruited workers from across the Zambezi, especially from Nyasaland (Malawi).
The Nyasa workers were considered more loyal than locals and consequently had better employment conditions than locals. Locals were treated like slaves and had high desertion rates. Many locals preferred village subsistence to slave employment on farms and in mines.
Locals grew to hate the Nyasaland workers and derisively called them Manyasarandi, Mabhurandaya, Mabwidi or Mabhonirukisheni.
For years the fellow blackman was the focus of colonial reaction hatred.
Today, here I am, enjoying hospitality in the warm heart of Africa with my achimwene!