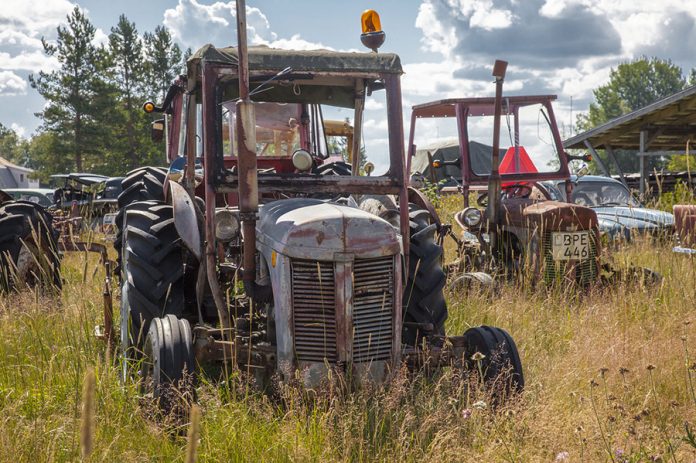 ZIMBABWE's economic development target has been fully defined in President Emmerson Mnangagwa's Vision 2030 pronouncement.
It now remains for different sectors to set in motion programmes dedicated to achieving that vision — a middle to upper-income status by the year 2030.
In simple words, Zimbabweans must create more wealth and improve their overall performance in all key sectors including provision of adequate, affordable, accessible and nutritious food for all citizens.
The vision is a call to arms for all sectors of the country's economy.
For agriculture, we must not only increase volumes of produce but also the yields we harvest per unit of land under production.
The skills audit carried out by the Ministry of Higher and Tertiary Education, Science and Technology identified an 88 percent skills gap in the agriculture sector.
Put another way, Zimbabwe has only 12 percent of the skills required to efficiently and sustainably run the agricultural sector. The implications are enormous, if not frightening.
We must increase our stock of skills in agriculture more than seven times the current stock.
Once we speak of a skills gap, we are talking about the human factor.
It is humans who must acquire skills to execute various tasks in the production cycle.
The burden will largely fall on those institutions already mandated to provide training in the various essential skills for agricultural production, processing, marketing and utilisation.
These institutions include primary and secondary schools, vocational and conventional colleges and universities.
These institutions must 'up their game' with a clear focus on science-led, hands-on practical training programmes that promote innovation.
In this episode, I propose to revisit the critical area of skills training in the area of agricultural mechanisation.
I shall outline one of the initiatives in which we seek to create synergies among public and private sector organisations in order to develop skills in the operation, repair and maintenance of agricultural equipment.
I have referred in earlier writings to the nickname given to Africa by Westerners: 'Equipment graveyard'.
What is an equipment graveyard?
Agricultural and other equipment, for that matter, is imported at great cost, operates for a little while and once it develops a fault, is put away, literally for good.
The main reason for this wasteful practice is the lack of local skills to correctly operate, repair and maintain the equipment.
Thousands of pieces of sometimes very new equipment are left to rust away at the slightest sign of malfunction on farms and Government department backyards; the graveyards.
The situation has offered an opportunity to set up a training programme that conducts short-term training courses in the operation, repair and maintenance of farm equipment like tractors, ploughs, disc harrows, chemical sprayers and other equipment.
The collaborating institutions include, but are not limited to, the CMED (Pvt) Ltd, University of Zimbabwe Agricultural Engineering Department and units within public sector ministries, including agriculture.
The population targeted for training includes farmers and farm personnel, agriculture students at agricultural colleges and universities, extension staff in public and private sector organisations as well as individuals.
What is the rationale behind the mechanisation training initiative?
Mechanisation, especially the use of motorised draught power, speeds up tillage, planting, chemical application and harvesting. Yields are severely lowered when farm operations are manual and can get timed out by weather events.
Even where equipment is available, the skills to operate it are often lacking as reflected by the 88 percent agricultural skills gap analysis published by the Ministry of Higher and Tertiary Education, Science and Technology Development.
The logical argument is to say an increase in the stock of mechanisation skills among farm level actors as well as the technical support personnel will result in increased yields. Equipment will be looked after, repaired and serviced when due, thereby prolonging its service life and reducing yield losses.
We now interrogate the technical and other requisite capacities of the collaborating institutions in the above-mentioned initiative.
The company, CMED (Private) Limited, is a state-owned enterprise charged with the responsibility to, among other things, train drivers, operate, hire and maintain as well as repair equipment for infrastructural development and tillage services. It has, in its employ, numerous well-trained artisans capable of providing training services.
The Department of Soil Science and Agricultural Engineering of the University of Zimbabwe offers training at undergraduate and postgraduate levels in farm mechanisation, including equipment design and fabrication to strengthen the application of engineering knowledge and skills to enhance productivity on farms and also superintends over the certification of diploma students at Gwebi and Chibero Agricultural colleges on behalf of the University of Zimbabwe.
The Ministry of Agriculture's Institute of Agricultural Engineering as well as the Department of Agricultural Education and Farmer Training are key stakeholders mandated by Government to support the mechanisation of agriculture including farmer training, hence their invitation to participate.
This initiative seeks to develop and implement a collaborative programme to harness the competencies of the co-operating institutions so as to offer various clients training in mechanisation of agriculture with respect to equipment operation, maintenance and repair.
As already indicated, the skills audit carried out by the Ministry of Higher and Tertiary Education, Science and Technology Development identified an 88 percent skills gap in agriculture.
This programme will go a long way to remedy this dire situation and prime the agricultural sector to meet Zimbabwe's vision 2030 targets.
The collaborating partners recognise that the agricultural sector is the top contributor to the country's Gross Domestic Product (GDP).
Government has, therefore, come up with various programmes such as Command Agriculture and mechanisation to ensure that the sector realises its full potential.
The training collaboration between CMED and other organisations seeks to contribute to the achievement of vision 2030 by creating a strong technical skills support base at farm level through training farmers and other technical support personnel such as potential college/university graduates and extension on equipment operation and basic maintenance.
This will boost agricultural production in Zimbabwe by helping to narrow the productivity gap.
In conformity with Government's thrust on the mechanisation of the agricultural sector, CMED (Pvt) Ltd has already established a unit that provides training in the operation and basic maintenance of agricultural equipment.
This follows the realisation that while Government has made serious efforts to mechanise the agricultural sector in the past, the desired impact could not be realised as most of the equipment prematurely broke down due to lack of maintenance and absence of adequate technical support arrangements.
These deficiencies threaten the sustainability of flagship programmes such as Command Agriculture, hence the need to boost mechanisation skills.
The intervention being undertaken by CMED and partners is intended to create a mechanisation skills base on farms with respect to operation, repair and maintenance of farm equipment.
Due to ignorance and financial constraints, most farmers resort to reactive maintenance that goes with the 'if it isn't broken, don't fix it' motto, a strategy that saves money in the short-term but ends up costing more in the long-term.
In the next episode, we shall look at the detail and modalities of the proposed equipment repair and maintenance programme being undertaken by the CMED (Pvt) Ltd and partners as well as other options to close the yield gap in agricultural production.