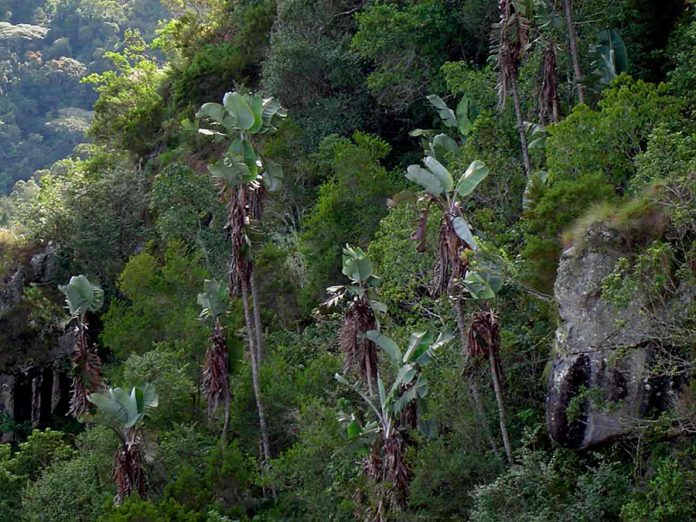 THE Ministry of Environment, Water and Climate has launched the national agroforestry programme in a bid to increase food security and nutrition in the country.
The programme, part of a wider exercise on land use management, combines shrubs or fruit trees in agricultural and forestry technologies to create a diverse, productive, profitable, healthy, ecologically sound and sustainable land use system.
Speaking at the launch, Minister Oppah Muchinguri-Kashiri said the programme has been designed to support food security initiatives.
"The agro-forestry programme has been designed to support and complement the Command Agriculture initiative as trees are less sensitive to weather pattern variability than do agricultural crops due to their perennial nature," Minister Muchinguri-Kashiri said.
"Most farmers grow fruit trees separately from agricultural crops and this programme, through various strategies, will communicate and demonstrate how intercropping is an advantage and better option for the farmer.
"In view of the limited land resource that we are likely to experience in Zimbabwe due to the increased demand for a fixed land base by our ever-increasing human populations, it is incumbent on us as a nation to adopt various strategies that allow realisation of maximum benefits from the small pieces of land that are at our disposal."
The programme, which is part of intercropping minimises risk, effectively utilising available resources and efficiently using available labour.
And the expected result is increased crop productivity which promotes food security.
Tree-crop inter-cropping has been observed and seen to reduce insect or mite pest populations affecting crops.
Tree-crops bring a diversity of crops grown on a given piece of land and help reduce plant diseases because the distance between plants of the same species is increased due to the presence of other crops between them.
To support the National Agroforestry programme, the country requires over five million fruit tree seedlings that will be distributed nationwide to participating farmers.
The forestry commission is partnering Tree Eco in the establishment of tree nurseries in Watsomba Nursery in Mutasa District, Fuller Nursery in Hwange and Magunje Nursery in Hurungwe.
The five-year programme, which runs from 2016 to 2020, aims to see improved fruit-tree seedlings grown across the country.
Tree Eco's Joselyn Danckwerts said agroforestry had the potential to transform lives.
Said Danckwerts: "We have begun training our staff in budding and grafting as part of the fruit tree nursery programme as we aim for improved fruit trees across the country.
Agroforestry has the potential to transform the lives of local communities and farmers in Zimbabwe.
It also has the potential to transform and strengthen the state of our natural environment in a positive way.
Agro-forestry can improve and increase productivity of land. The benefits include increased crop yields, diversified and increase income, improved soil health, decreased erosion, decreased deforestation and defence against the effects of climate change.
"It is my hope that the work that has already been done by the Forestry Commission and Tree Eco in promoting this new and innovative form of land use can be expanded throughout the country and can contribute to overall socio-economic well-being."
The Ministry of Primary and Secondary Education will be part of the programme and schoolchildren will be trained in the art of budding and grafting trees.
Youths, women and traditional leaders have also been urged to contribute to the exercise under the Zunde Ramambo programme.
According to experts, for the exercise to be successful, an elaborate programme needs to be put in place to manage fruit tree pests and diseases starting from the nurseries where the seedlings are produced up to the orchards with good phytosanitary practices.
Meanwhile, Zimbabwe has joined millions to commemorate the Earth Hour Global Movement which demands greater action on climate change through various environmental activities.
This year's Earth Hour will be celebrated on March 24, a few days after the International Day of Forests held every March 21.
Veld fires, deforestation and land use variations, among other factors, contribute to at least
330 000 ha of forest cover loss depriving communities provision of a wide range of goods and services, including firewood, construction material, medicines, fodder for livestock and wild animals, shelter and environmental protection, among others.