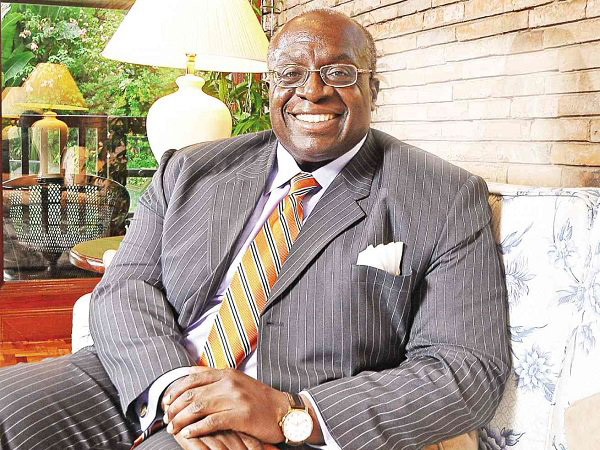 SO the US this week indicated that it had extended sanctions against Zimbabwe and for some, this came as a surprise given that last week the US Ambassador, Harry Thomas, informed all and sundry that the US would soon send high level government officials and business delegations to engage the new Government.
This becomes the second incident in less than a month where signals coming from the US have been mixed.
If one would remember, recently, the 'leader of the free world' President Donald Trump referred to African countries as 'shitholes', and Ambassador Thomas was quick to distance the embassy from that utterance.
Zimbabwe, Britain and the US have a complex relationship.
While the narrative goes that it was the Brits who encouraged their cousins, the Americans, to join the struggle for their kith and kin in the aftermath of the Land Reform Programme, there is more to the story.
The US has always hads its own agenda with regards to Zimbabwe and it was by luck that the Brits made noises about the Land Reform Programme, thereby providing the Americans with a soft landing in furthering their interests in southern Africa.
A look at some of the individuals who played a key role in the imposition of sanctions through ZDERA throws light on how intricate the mechanisms of foreign policy formulation are in the US.
It is not the mere window dressings of public hearings and Senate Committee hearings, but layers upon layers that involve insiders in the academia and technocrats.
Chester Crocker, a former Assistant Secretary of State for African Affairs in the Reagan administration, became infamous for his statement that advised Congress that the only way to separate the people of Zimbabwe from ZANU PF was by making the 'economy scream' in September 2001.
Before he joined the State Department in 1981, Crocker was in charge of African policy at Georgetown University's Centre for Strategic and International Studies, one of the public policy organisations that abound in Washington.
In 1981, he was appointed as Assistant Secretary of State in charge of Africa.
He had served as an African specialist on the National Security Council under Henry A. Kissinger and had been a foreign policy adviser to George Bush Snr.
His interest in southern Africa was bolstered by his marriage to Saone Baron, the daughter of a prominent lawyer in Bulawayo, Zimbabwe.
Telling was his push for constructive engagement with South Africa's apartheid regime. It failed to achieve its own objectives. 
In the Foreign Affairs magazine, Crocker wrote that it was wrong to hector the white-minority Government publicly about its racial policies.
A greater effort should be made, he wrote, to understand the fears and needs of the Afrikaners who rule South Africa and "…engage them constructively…."
Another interesting figure is Michelle Gavin, a former US Ambassador to Botswana and the SADC.
She earned her bachelor's degree from Georgetown University's School of Foreign Service, where she was a Truman Scholar. 
From 2009 to 2011, Gavin was a Special Assistant to former US President Barack Obama and the Senior Director for Africa at the National Security Council.
Prior to joining the Obama Administration, she worked with the Council on Foreign Relations as an International Affairs Fellow and an Adjunct Fellow for Africa.
Earlier in her career, she worked in the US Senate, where she was the staff director for the Senate Foreign Relations Committee's sub-committee on African Affairs, director of International Policy Issues for Senator Russ Feingold and Legislative director for Senator Ken Salazar.
For those who might not be aware, Senators Bill Frist and Russ Feingold introduced the Bill that later became ZDERA, while Senators Frist, Jesse Helms , Hillary Clinton and Joseph Biden sponsored the bill.
Gavin served as US Ambassador to Botswana from 2011 to 2014. When she left that post, she took up the position of managing director of The Africa Centre, a non-profit, multi-disciplinary institution in New York City dedicated to increasing understanding of contemporary Africa. Interestingly, Chelsea Clinton (daughter of Bill and Hilary Clinton) was the co-chairwoman of the Africa Center's Board that hired Gavin in 2016.
That same year, Gavin had worked as a surrogate on Africa issues for Hillary Clinton's presidential campaign.
Previously, I wrote about Gavin in connection with a paper she wrote during her tenure at the Council of Foreign Relations when she wrote about preparing for the post-Mugabe era.
In the aftermath of President Mugabe's resignation in November last year, Gavin presided over a Council on Foreign Relations discussion on the implications of the transition of power in Zimbabwe.
The two main speakers at the discussion were John Campbell, a Ralph Bunche, Senior Fellow for Africa Policy Studies at the Council on Foreign Relations, and Zimbabwe's own Peter Godwin.
True to form, Gavin picked up where she left off in her paper, asserting that anything ZANU PF would not be the best for the people of Zimbabwe. In her introductory remarks she said: "You have ousted a leader 37 years in power, but it's also the case that, you know, at 93 years old this leader hadn't been exactly singlehandedly running this country for some time.
And the forces who provoked this change and indeed the new president, Emmerson Mnangagwa, are all part of Mugabe's history, all part of the regime that has ruled for so long. So to what extent is this really change? And to what extent is it more of the same?"
Coming back to the intention to renew sanctions, in January 2017, outgoing US President Barack Obama extended sanctions against Zimbabwe by at least another year.
This was at a time when the Obama's Administration was set to ease sanctions against Sudan and broaden now limited talks with the long estranged African government.
However, sanctions against Zimbabwe were to continue in "…conformity with Washington's national emergency policies…."
The extension of sanctions by the Trump administration should be viewed in the context of the background of policy advisors and technocrats who are the-behind-the-scenes persons who make the key recommendations that are taken on board by politicians.
Crocker and Gavin connections write from the university and in Washington's corridors and the White House presents a picture of entrenched academia.
Right from college, these minds are shaped by their professors to take a certain position on an issue, and some 30 years down the line, that position continues to manifest itself in sanctions against Zimbabwe.