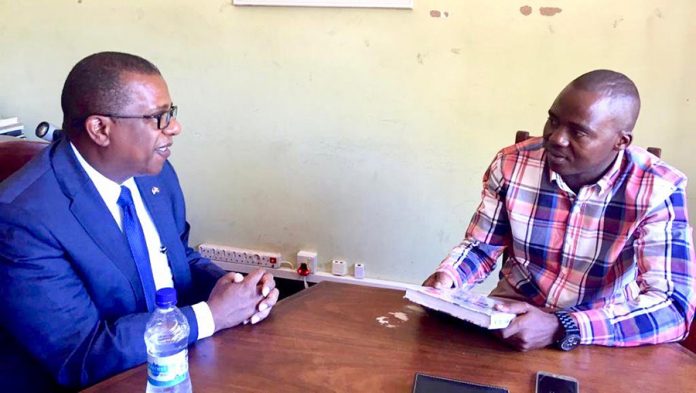 By Dr Akhbad Makumbe
THE United States of America has shifted its focus from traditional non-governmental organisations (NGOs) to vicious online project dubbed digital activism, which is targeting journalists, youths and urbanites.
The Patriot is reliably informed that the US Embassy in Zimbabwe is working round the clock with regime change protagonists and digital activists to create political instability for the purpose of unseating the ruling ZANU PF Party from power.
Organisations highlighted included 263Chat, Bus Stop TV and Citizen Manifesto who were reportedly funded to the tune of US$4,2 million combined.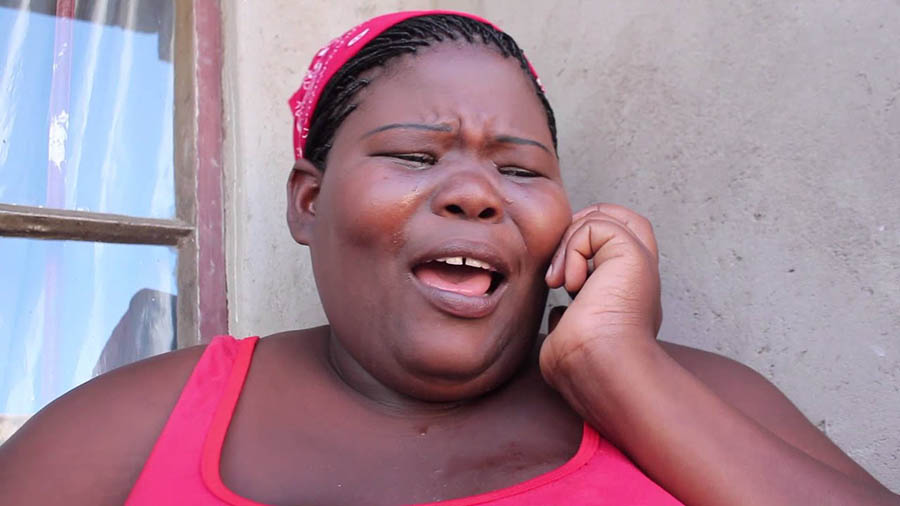 "The American Embassy in Zimbabwe released US$5 million on October 26 2019 to online media houses and civil society in a campaign meant to mobilise people towards an uprising against Government," said a source who refused to be named.
"Citizen Manifesto received US$1 million, @263Chat (US$1,5 million), Bus Stop TV (US$1,7 million) and the rest will be administered under the Zimbabwe Human Rights NGO Forum.
"Part of the money was also extended to Magamba Network led by Samm Munroe aka Cde Fatso, who was tasked to demonise the Government using satire."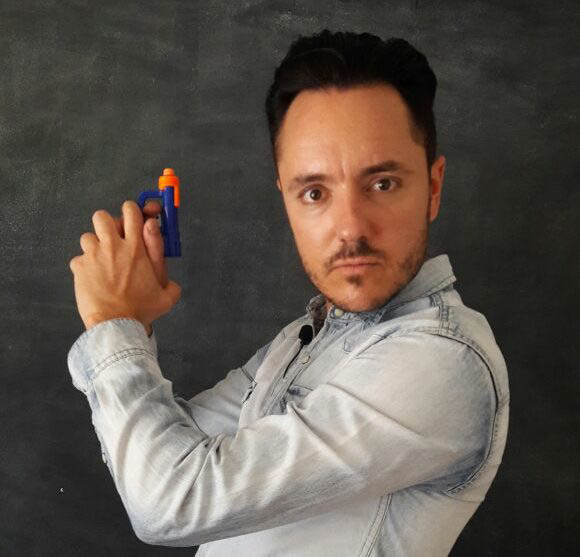 It is also alleged that the Embassy has been working with Zenzele Ndebele of Centre for Innovation and Technology (CITE) to train social media outlets on how to package their anti-ZANU PF Government messages and orchestrate revolts in Zimbabwe.
Asked to respond to these allegations, US Embassy Public Affairs Officer Ken Wetzel said, "I do not have any comment."
However, The Patriot established that the US Government is implementing more than three vicious online projects targeting journalists, youths and urbanites.
The projects include the Bureau of Public Affairs' Foreign Press Center (PA/FPC) Media Co-op programme.
Media Co-ops was traditionally for mainstream media outlets but lately calls for entry have been limited to online media only.
This follows the Embassy's wide consultations with Ndebele which began late last year.
Ndebele was housed at the
US$300 million new American embassy at Westgate on October 10 2019.
The discussion was on the role independent media and journalists play in any democracy.
This was not the first meeting.
On June 4 2019 at 6:50pm US Ambassador to Zimbabwe Brian Nichols tweeted from his iphone: "Great discussion with Zenzele Ndebele today on human rights and the important role of civil society in a democracy."
On December 12 2018, Nichols met with Ndebele, to strategise how best digital activism can be promoted in Zimbabwe.
Another project targeted at Zimbabwe is the Africa Digital Rights Fund (ADRF) of The Collaboration on International ICT Policy for East and Southern Africa (CIPESA) funded by George Soros' Open Society Foundation, HiVOS, Ford Foundation, Global Network Initiative and Sweden Government.
"A total of USD$65 000 has been awarded to 10 initiatives that will advance digital rights in 16 African countries – Algeria, Burundi, Egypt, Ethiopia, Gambia, Mozambique, Namibia, Nigeria, Sierra Leone, Senegal, South Sudan, Tanzania, Tunisia, Uganda, Zambia and Zimbabwe," reads the CIPESA statement.
Launched in April 2019, the ADRF is aimed at growing the number of individuals and organisations that work to advance what it calls 'digital rights' in Africa.
From mid-October to late November, Global Voices' sub-Saharan Africa and Northern Africa team, which include Zimbabwe's Kudakwashe Chimhangwa, as part of its Advox programme featured a series of 14 propaganda stories (four negative stories that focused on Zimbabwe).
Meddling in African affairs
The US has threatened to withhold aid to Zambia if the bilateral relationship does not improve.
Relations soured last week when US Ambassador to Zambia, Daniel Foote condemned Zambia for sentencing two men to 15 years in prison for gay sex.
Zambia's High Court last week jailed the men for engaging in sexual relations, 'against the order of nature', a move the US Ambassador said was horrifying.
Foote implored the Zambian Government to review the case and its homosexuality laws.
The Ambassador's statement last week said, "the men's consensual relationship hurt no one while meanwhile, Government officials can steal millions of public dollars without prosecution."
Same-sex relationships are outlawed in Zambia, where British colonial-era laws on homosexuality still apply.
In response to the senior diplomat, the Zambian Government said it was sending a protest letter to Washington over the remarks and accuse the Ambassador of meddling in Zambia's internal affairs.
US Embassies have become proxies for meddling in sovereign state's laws and policies.
Back to Zimbabwe.
Since the early 2000s, the US and West saw citizen journalism and social media as a 'game-changer' in propping up a regime change project against ZANU PF.
This saw the beginning of online regime change campaigns; platforms like Kubatana and Sokwanele which were established in the early 2000s.
For Center for Applied Non-Violent Action and Strategies (CANVAS), an organisation that has been involved in the mobilisation of small groups of Zimbabweans to lead Zimbabweans in a mass uprising to remove ZANU PF from power since 2003, platforms like WhatsApp, Facebook and Twitter have been essential in their mobilising effort.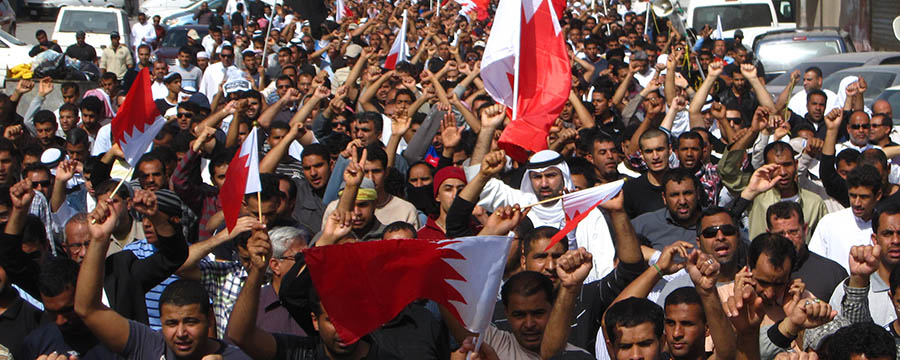 "Social media offers the opportunity to slowly but steadily build a commitment among people who are favorable towards your ideas, but are too afraid to immediately take it to the streets," notes CANVAS in its 2018 Zimbabwe country analysis.
"In the first place, social media offers new ways of creating agency; liking or sharing a video becomes a solution to the problem.
Secondly, social media then capitalizes this steadily built commitment, by offering the communicative tools to organize bigger and bigger events."
This saw the birth of social movements such as #ThisFlag, #Tajamuka, #Occupy Africa Unit Square (OAUS), and #GenerationalConsesus.
Other forms of activism that have emerged are in form of online content creators and start-up media organisations such as Bus Stop TV, Zimbabwe Today, Zimbabwe Yadzoka, ZimEye and Zim Solutions.
CANVAS has been involved in regime change push in more than 50 countries, including Iran, Zimbabwe, North Korea, Burma, Ukraine, Georgia, Palestine, Belarus, Tunisia and Egypt.
It is important to note that every one of those countries happens to be also a target of Washington's regime-change agenda.
These governments would have refused to toe the Washington line on key foreign policy issues, or contain vital raw materials such as oil, natural gas or strategic minerals.
The US Agency for International Development (USAID) has channelled millions of dollars to CANVAS through commercial contractors and through the US-Government-financed NGOs: the National Endowment for Democracy (NED), the National Democratic Institute, and the International Republican Institute (IRI).
The Open Society Institute of George Soros also funnelled funds into CANVAS.
NED and Open Society Institute are well-known for interfering in internal affairs of sovereign states to effect regime change.
What freedom and whose freedom?
For the US, no region, state, or form of government can remain immune to the impact of new information and communication technologies on social and political movements.
The use of social media as a strategy to destabilise African governments was formulated by Freedom House.
Freedom House, had a huge hand in the establishment of Radio Dialogue in which Ndebele was a programmes manager.
Just like CITE, its predecessor Radio Dialogue's programmes were mainly officiated by US ambassadors.
Remember the 'local capacity building programme' involving the training of MDC councillors, civic leaders and traditional leaders was officially launched by the then US Ambassador to Zimbabwe, Christopher Dell.
Radio Dialogue's main function was to serve as an information gathering branch of Voice of America's Studio 7 and SW Radio Africa.
Radio Dialogue also hosted Studio 7 journalists.
Its other function was to generate propaganda material on behalf of Freedom House.
And this work has been sustained by CITE.
As of June 2017, Zimbabwe had 850 000 users on Facebook, and TechZim estimates that at least 5,2 million Zimbabweans use WhatsApp.
"Digital activism has a demonstrated, positive impact on drawing people to the streets to protest," notes Freedom House 2018 report.
Freedom House is an American government funded NGO which receives regular financial disbursements through the NED.
Thus over the years, Freedom House, developed into a technical expert in terms of strategies to adopt when seeking to overthrow undesirable governments.
It also destabilises governments by generating lies, engaging in misinformation and propaganda among other forms of mischief.
According to Stephen Gowans, a Canadian-based writer and foreign policy analyst, Freedom House also champions the rights for journalists, union leaders and political activists to openly organise bringing down governments which work against the profit making interests of the US.
Since then, Zimbabwe has witnessed a growth in digital activism.
According to GlobalStats for November 2019, social media stats for Zimbabwe indicate an increase of more than 12 percent for Twitter users compared to the same period last year.
Twitter has been on an ever arising trend and in November recorded 22,55 percent while Facebook has remained stagnant at 28 percent.
Youtube remains the lowest at 6,34 percent.
And enormous and increasing portion of the foreign development aid coming into Africa annually is for media development.
A report last year, by the American Center for International Media Assistance concluded that about US$600 million a year is spent on media development in Africa by State and private funders.
Resurrection of the Arab Springs?
In 2011 a number of so-called artistes from Zimbabwe were sponsored by an American NGO, Casals and Associates, to study social media in Serbia.
Under Grant Number CAZ214 released US$40 524 to the founder and artistic director of the Harare International Festival of the Arts (HIFA), Manuel Bagorro, who took recruits masquerading as artistes and activists to Serbia to give them training, "…in the effective use of social media for transformation," under the banner 'EXIT festival.'
The grant agreement read: "Training will focus on providing the artists and activists with the critical skills and tools needed to mobilise for social change in Zimbabwe."
The belief here was social media, like Twitter and Facebook, would play a critical role in influencing regime change like what happened in the Arab Spring.
Arab Spring was a series of supposedly grassroots revolts that were in fact organised and managed by some of the most powerful Western institutions.
A story in The New York Times on April 14 2011 indicated that a small core of American Government-financed organisations were promoting 'democracy' in authoritarian Arab States.
"The money spent on these programmes was minute compared with efforts led by the Pentagon," read the article in part.
"But as American officials and others look back at the uprisings of the Arab Spring, they are seeing that the US' democracy-building campaigns played a bigger role in fomenting protests than was previously known, with key leaders of the movements having been trained by the Americans in campaigning, organising through new media tools and monitoring elections.
"A number of the groups and individuals directly involved in the revolts and reforms sweeping the region, including the April 6 Youth Movement in Egypt, the Bahrain Centre for Human Rights and grass-roots activists like Entsar Qadhi, a youth leader in Yemen, received training and financing from groups like the International Republican Institute, the National Democratic Institute and Freedom House, a non-profit human rights organisation based in Washington, according to interviews in recent weeks and American diplomatic cables obtained by Wikileaks."
NED is considered to be the CIA's 'civilian arm' and has been deeply involved in innumerable uprisings, attempted coups and acts of neo-colonial regime change since its creation in 1983, including the contrived 2004 'Orange Revolution' that brought US puppet Viktor Yushchenko to power in Ukraine.
"A lot of what we do was done 25 years ago covertly by the CIA," said Alan Weinstein, one of the founders of the NED.
Although it promotes itself as 'NGO', NED receives at least 90 percent of its funding from the US Congress, earmarked for USAID.
The balance is provided by right-leaning non-profits groups like the Olin and Bradley Foundations.
Could the latest initiatives by the US Embassy be a resurrection of an 'Arab Spring' in Zimbabwe that has dismally failed in the past?
Only time will tell.