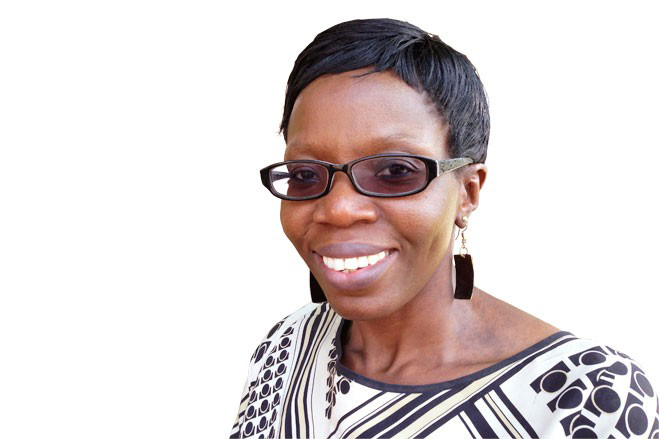 THE point that has been consistently made in previous instalments is that writers should not just aim at exuding creative genius but do so with a great sense of responsibility to their communities.
The question that follows therefore is: What is the nature of this responsibility and where does it draw its inspiration, its authority from?
And we have said that the answer is a single word: History.
Any writing that misses this point is barren.
Writers who do not realise that history shelters answers to all that seems amiss in the contemporary world risk being regarded as irrelevant to the communities they purport to save.
In fact, they also risk being used by imperialists to perpetuate the continuous physical and mental colonisation of their own people through artistic betrayal and intellectual treason.
When Tagwira observes the need for empowerment of women through education, the need for employment creation and affirmative action, the question we ask is: Does she understand the historico-structural causes of these misfortunes?
Clearly, Tagwira does not.
What she says betrays this observation.
This is what she says: I must also say it was heartening to see the Domestic Violence Act come into being in 2006. To me, this was a demonstration of an awareness of the significance of domestic violence and its negative effects. It will go a long way toward protecting the rights of women and children. They are affected to a greater extent than men, who are more likely to be perpetrators of violence and abuse. The women's coalition which campaigned for the Bill had representatives from women with different political and social affiliations. This provided a window of hope that if women can come together to pursue a common goal, they can bring about positive changes in a patriarchal society which tends to put men's interests before those of women and children. NGOs and the donor community also have the capacity to complement Government efforts aimed at improving the lives of women and children. And at grassroots level, communities do have a duty of care toward the next disadvantaged person. As the core unit of society, the family setup has a very important role to play as well.
Take note that she does not even attempt to situate domestic violence into its historical and structural context.
Rather she takes a directly partisan position that domestic violence is one-sided, that it is perpetrated only by men.
There is no factual truth in claiming that only women are victims of domestic violence.
There is no truth in claiming that only women participated in the establishment of the Domestic Violence Act.
And she pays homage to the role played by the so-called NGOs in the matter. You will not need that I prove these observations as they are manifestly self-evident.
With all due respect, there is a whole history to the marginalisation of both African men and women by the colonial capitalist economy that has reduced both to victims, victimising each other for lack of knowledge.
If you fail to pigeon-hole your real aggressor, the tendency is to attack the visible fellow victim.
That is the self-destructive scapegoat psychology of the oppressed.
The whole system is designed in such a way that the oppressed see the oppressor as the benefactor while at the same time blaming their fellow victims or themselves in the process.
This is achieved through various hegemonic ideological institutions such as education, law, media, religion and political propaganda, among others.
These first create the wrong impression that what obtains is the natural order of things and that if anything is wrong, it is because the affected are failing in one way or another.
Backed by the entrenched Western philosophies of capitalism and individualism, the oppressed have their anger directed away from the architects of their misery towards their fellow beings or alternatively to fate.
I have said before that the web of deceit used by the enemy is so intricate that if the victim is not gifted with discernment and perspicacity, the oppressed will not only blame each other or themselves or God; rather they specialise in innocently defending their oppressor.
As Ngugi once observed, the highest level of imperialism is realised when the oppressed begin to sing the virtues of their oppressor.
The point which requires emphasis here is that the oppressed are conditioned to see everything with lenses imposed upon them by the wily oppressor.
Our artists are the worst victims.
They view our world with welded binoculars of the oppressor.
One of these is feminism. Tagwira and her contemporaries are victims of alienating feminism and sponsored Western gender politics that see no evil in the real enemy. If you read the above quote from her lips, you will realise several gaps.
For instance, look at her very uncritical generalisation that only men are perpetrators of violence.
That only women and children are on the receiving end and that they are victims of the barbarism of their male counterparts.
And that these must look forward to being saved from these naturally brutish beasts by kind foreigners coming in the form of NGOs and other charitable organisations.
That our children must be saved from us by Save the Children UK or Norway, as if back where they come from there are no children to be saved.
Look at her taken for granted belief that NGOs are independent, well-meaning friends.
She fails to see the simple fact that all NGOs belong to foreign governments for that matter.
They are funded by foreign budgets not to assist Africans but to entrench foreign interests in Africa through a latent control of local politics.
May our ancestors forbid this blindness!
Some of our female writers, and indeed our male writers too, are guilty of innocent betrayal of their own people for the sake of the so called international acclaims. They are celebrated not by their people but by their undeclared sponsors operating behind the scenes.
Tagwira is not the only one. She has her predecessor in the name of Tsitsi Dangarembga, popular for the wrong reason of attacking African social organisation which she calls oppressive patriarchy in her Nervous Conditions. She correctly sees symptoms of nervous conditions but wrongly appropriates them to incompetencies of African culture.
And for that she is celebrated and acclaimed by whites, her handlers.
May our ancestors forbid!