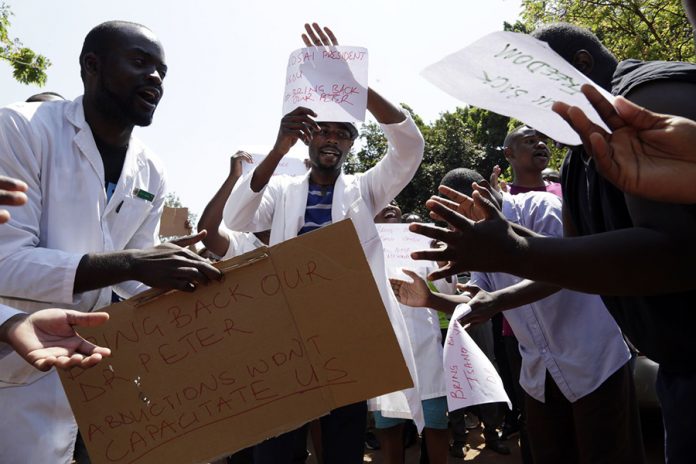 IT was a narrative that we have heard before; a story with all the makings of a Hollywood blockbuster, but one that once again brutally exposes the frailties, glaring fault-lines and desperation of the regime change push.
On Sunday, the nation woke up to the 'shocking' news of yet another 'abduction' and, this time, it was the Zimbabwe Hospital Doctors' Association (ZHDA) president Peter Magombeyi.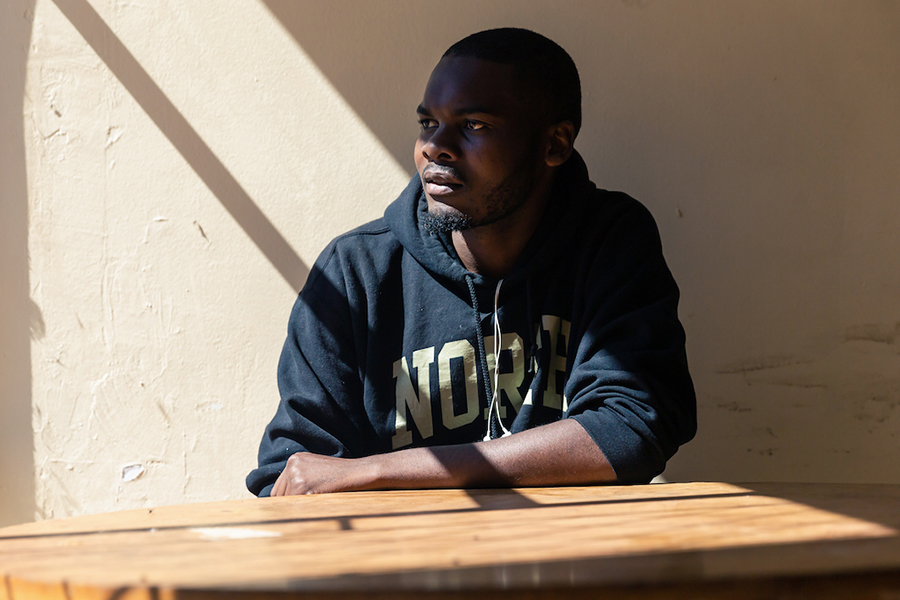 We were told that he had received a warning from a purported member of the Central Intelligence Organisation (CIO) who had 'warned' him about his impending abduction.
How, despite receiving that message, he did not report to the police is a mystery that urgently needs to be probed to its logical conclusion.
How he also waited to be abducted is yet another mystery that we will be investigating and exposing.
We have travelled this route before, walked through it, but all that has emerged is the rather disappointing fact that it is all fake and stage managed.
It is all about the money.
But that money is no longer as forthcoming as it used to.
Donors are livid that their funds have been looted, that they have been abused by the very same people who are supposed to push their agenda.
If anything, they are now opening their doors to Zimbabwe, frantically trying to work with it and ready to do business with it.
Evidence on the ground speak to this compelling point.
And those who are opposed to the prosperity of this country, feeling left out, are coming up with silly abduction narratives which are self-serving and aimed at milking the naïve donors.
No serious person will ever buy the 'abduction' narrative.
It belongs to the league of the ridiculous.
Having said that, it is important to unpack the motive behind the 'abductions' debacle.
Those who are staging those 'abductions' are subsumed by the time warp.
They have failed, dismally, to come to terms with the ever changing political narrative which is now pointing towards a Zimbabwe that is premised on attracting investment.
An unstable Zimbabwe arms their warped ambitions; it creates room for them to drive their archaic agenda of destabilising the country and making it a pariah state.
Linked to this is the persuasive fact that a crisis-laden Zimbabwe presents an opportunity for them to 'become' experts on governance issues.
Tobacco farmers must suffer, so too must the artisanal miners and the indigenous businesspeople who are quietly going on about their business!
These must be suffocated!
They must never be able do business because they help do away with the narrative that Zimbabwe has about 90 percent unemployment.
This is notwithstanding the fact that this grouping has kept the economy afloat in the wake of the debilitating effects of the illegal economic sanctions against the country.
The unity that has been exhibited by Zimbabweans in mourning the death of the former President, Robert Mugabe, on September 6 2019 has all but extinguished their prospects of tarnishing the country's image.
The ongoing re-engagement efforts have also dashed their hopes of stealing from donors.
Below we publish, in part, the story that we published a few weeks ago on these abductions:
"NON-GOVERNMENTAL ORGANISATIONS (NGOs) operating in Zimbabwe have launched a fresh onslaught against Government as they seek to bring the country back under global spotlight through fictitious claims of 'abductions' of opposition and civil society activists, it has emerged.
Investigations by The Patriot revealed that most abductions are being organised by the MDC Alliance ahead of global events such as the TICAD 7 (Tokyo International Conference on African Development) Summit which ends today in Japan and the forthcoming United Nations General Assembly (UNGA) scheduled for next-month.
Information at hand shows that the MDC Alliance and its Western handlers intend to bring Zimbabwe up for discussion at the UNGA summit.
At least two senior MDC Alliance officials (names withheld) are working on the abduction project with the help of several Western embassies and NGOs.
Over the past few weeks, at least 18 people from NGOs and the MDC Alliance have been allegedly abducted by armed gunmen who went on to torture them.
The armed gunmen have been said to be state security agents.
Conveniently, most victims are MDC Alliance members.
The reports became rife after the police issued prohibition orders against planned MDC Alliance demonstrations countrywide after establishing, through intelligence, that the protests were going to be violent.
On August 13 2019, MDC Youth chairperson for Mufakose Blessing Kanotunga was allegedly abducted and assaulted by five armed men as he slept in his home.
On August 18 2019, MDC Alliance Epworth, Ward 5 chairperson Patrick Bandera and the party's district secretary for labour, Givemore Goreke were purportedly abducted by five armed men.
On August 19 2019, MDC Alliance members from Bulawayo — Goodsen Phiri, Wilbert Verenga, Masiza Ndlovu, Benard Verenga and Tadiwanashe Marumbei — are said to have been abducted and tortured by heavily armed and masked men.
On August 21 2019, comedian Samantha Kureya was allegedly abducted from her home and tortured by state agents.
The armed and masked men reportedly forced their way into the house around 10 pm and assaulted Kureya's family members as well.
Each day, there is a story of an abduction on social media."
Let those with ears listen.